I added the TRITON class bomber to the game, a spacecraft larger than a fighter but still very maneuverable and fast. Armed with 4 cannon mounings and ventral bomb launcher, this vehicle has the firepower to take on the large Gunships and destroy sub-systems and turrets of even larger capital ships.
The internal magazine contains various types of anti-capital-ship-missiles, bombs and special devices.
However, the ship is not able to use guided anti-fighter-missiles and must rely on its heavy laser armament.
Additionally, here is an overview of the three spacecraft ready so far: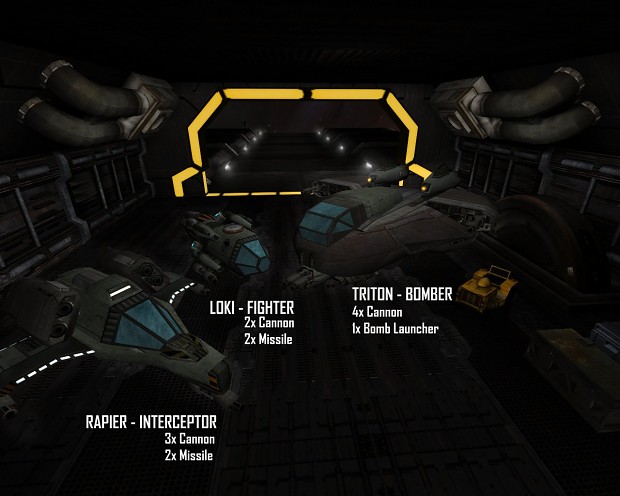 More news to follow...