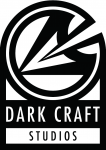 I
The writing staff of Triptych took some time off from polishing up and adjusting the script to create three flash fiction stories for the fans of Triptych to enjoy, which are all documented on the Features page. These stories are unaffiliated with Triptych in a direct sense: they do not feature any canonical characters, locations, or set pieces. However the atmospheres illustrated in these horror entries compliment the emotions tackled in Triptych itself. One of the tales documents the mythological conception, and destruction, of an ancient civilization. The other, a voyage to the mysterious east indies in search of esoteric knowledge; another a hellish venture into a sect of necromancers.
These themes will be familiar to anyone after completion of Triptych, so these three stories act as a taste of what is to come. Any feedback given to the below stories would be greatly appreciated, as our writing staff is constantly on the lookout for self improvement and styling adjustments to perfect our craft (no pun intended).
The Moon (Written by C-zom)
Kalki (Written by Dr. Doozer)
Temple of the Worm (Written by C-zom)
II
Furthermore, we're excited to discuss with you the blueprint of an upcoming story trailer which should no doubt excite. It sheds some light on the more mysterious aspects of Triptych, which have been buried in isolation and out of reach from fans for over four months now. Chapter 2 will have some extensive documentation, some elements of Chapter 3's story will be shown, and brand new pieces of music will be heard. The physical storyboard for this trailer will be shown below, a hint at things to come:
S1: Dorian Introduction of Chapter 2 Narration
S2: Cinematic environments in Chapter 2 (Dunes, cliffs, tunnels)
S3: Horror scene -- camera pans into a crypt.
S4: Torture Scene
S5: Watching a storm out a window as the two brothers argue
Total: 4.5 minutes. Release: November 26th.
III
And we are very happy to announce we have broken 450 trackers on Moddb, officially creating Triptych as our most popular mod to date. This landmark achievement must be cause for some kind of celebration, but Dark Craft Studios was unprepared to achieve this. However we have very carefully adjusted the below rewards. These tracking numbers must be reached before release for rewards to be guaranteed.
500 Trackers:
Guaranteed release of a "story package" next to Triptych. All storyboards, scripts, screenplays, some old drafts, old lines, new voice acting, and in-game book pages in an easy to read format.
550 Trackers: A play through of Triptych will recorded in a series of videos, with Dark Craft Studios Developer Commentary over it, on the week of Triptych's release.
600 Trackers: Reaching this pinnacle number will guarantee the release of a "horror demo", a story-in-a-story of a man trapped in a dungeon with a necromantic cult. The player must find the means to escape, uncover their past, and potentially learn more about the Necromancers. Stygian crypts, dark hallways, lanterns, fog, and a few outdoor environments will compliment this pre-release second demo.
650 Trackers:The highest of our planned rewards. If Triptych reaches 650 or beyond an illustrated .pdf release of ten short stories, written by the Triptych development staff, will be released in the week of Triptych's authorization, for free for all fans to enjoy. A daunting collection of eerie, mysterious, thought provoking flash fiction stories as our compliments to you -- the fans -- for supporting us.