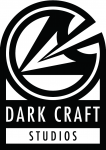 One Week Later.
Hello Moddb Followers! Thank you again for seeing us through to release, I can't say how happy I am to be able to sit back and realize all the work is done. Triptych is out, and some-odd 150 people have downloaded and played it. Sitting at 87/100, we've gotten a microscopic amount of feedback but from what I've gathered there are two principles at play; people are praising the atmosphere and story, and have reminded me that patching isn't done yet.
I'm hard at work rendering the vision for the harrowing 1.2 patch, which will be a cumulative "complete" version of all the prior patches to supersede the 1.0 release. I can't talk too much about what I'm planning to do here, but a significant audio pass, optimization pass, a few new books and missing content re-added, and potentially (keyword) a look at expanding Chapter 2 earlier than predicted. We'll see on that last part. I can say that I have some sinister plans to revision the epilogue with Samael to be much more visually... haunting. It'll be out in the first week or two of April. As it stands the 1.1b will be the final version for a little bit.
Since release we've managed to remove a few crippling bugs, secure audio consistency, reintroduce a book reading system and add visual polish to the ambiance of the lanterns/fog elements. While this isn't anything exciting on the outside, on the inside, it has given us confidence that the shipment copy of Triptych is extremely stable and polished. With Worry of Newport, at this point after one week, we were up to 12 patches and scrambling to "remake" the first section of the entire mod. That's a significant developer improvement.
While the data cross compared with our release of Worry of Newport almost a decade ago reminds us that Cryengine 2 is old and out-dated and not many people have generated an interest in reinstalling Crysis for our work, it is still testament enough that we wheeled through a release after losing everything before. I only ask that if you play, give us feedback! Let us know how we did. The pros, the cons, your opinion of our work. We'd love to hear from newcomers, stalwart followers, and Lovecraftian fans alike. Don't forget to leave us a review and if you have friends who enjoy Lovecraft and his work, to send them our way to experience this somber and dark narrative.
This was a labor of love for so long, and we're so passionate to give it back to a community we've lived in and loved for so long now.
Going forward, Dark Craft Studios is undergoing a small expansion and gathering arms for a potential release on Steam with a whole new IP and story. We'll be delighted to give you news of this endeavor when we have something to show. In the mean time, thanks for reading this small reflection, and have a wonderful Spring! Think you can help us in any possible creative way? Shoot us an email, I'd love to meet you.
Glenn Winkelmann
Co-Founder & Lead Writer of Dark Craft Studios
Darkcraftstudios@gmail.com
Download Triptych

Follow us!