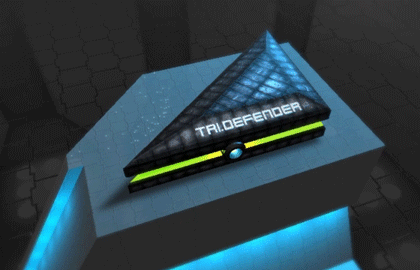 First Look
We are very proud to announce TRI.DEFENDER, an upcoming arcade game challenging the player to new highscores.
QUICK REACTIONS
The gameplay demands quick reactions and coordination from the player in order to defend against incoming attacks. It takes seconds to learn, but brings hours of competition.
6 STORY CHAPTERS
The game features 6 story chapters with different settings and environments, in which you will need to master different challenge mechanics.
COMPETITIVE CHALLENGES
Compete with your friends and other players in online leaderboards and try to beat the highscore in competitive challenges.
Gameplay
The center of gameplay is the TRI.DEFENDER which you must protect against incoming attacks. You have three energy shields at your key command. These shields stop an attacker and reflect it, but it can be only active for a short amount of time until it needs to cool down. So you have to keep your timing precise.
The speed and amount of attacks increases within a challenge. Later challenges will require you to master additional tasks, like repelling two types of attackers with different shields, or the rescue of survivors with the mouse.
Release and further information
TRI.DEFENDER will be a commercial release later 2016.
The game is being developed within the Unity 5 engine and is currently in beta state.
Before the release, we will start a greenlight campaign. The vision we have for the friends and online leaderboards, as well as the unique challenge levels, depends heavily on Steam, so we hope for your support once the campaign goes live.
NightBox-Studios is a two man indie studio from Germany. TRI.DEFENDER is our second game and our first commercial title. Find out more on nightbox-studios.com and on facebook.