Introduction
We all like a nice surprise and boy did we get a surprise over the weekend in the form of a stunning port of a classic UT2004 map. Level designer Sambopukka had been busy beavering away in the background on porting ONS-Tricky to Killing Floor and only when he neared the final stage where it could be made mod ready did he let on. :)
Rather than explain the background of ONS-Tricky, here's the original introduction from creator Ben Beckwith:
THIS SATURDAY, ONE DAY ONLY, AT THE M-M-MONSTER VALLEY ARENA, WITNESS THE AAAAWESOME SPECTACLE OF ONSLAUGHT TOURNAMENT COMBAT!!! TWO TEAMS AND 65 TONS OF BALLS TO THE WALL GUN SLINGING VEHICULAR MAYHEM! BE THERE FOR THE FLAMING HOOPS, THE MONSTER JUMPS, THE HALFPIPE OF BLOOD, AND THE INSANITY OF THE 150 METER TALL TOWER OF DOOM! BE THERE!!!
ONS-Tricky ultimately became part of the Editor's Pick Edition of UT2004 and from the posts I've read in forum archives, there was never a better 'chill out' map where you could switch between combat mode and fun mode at will.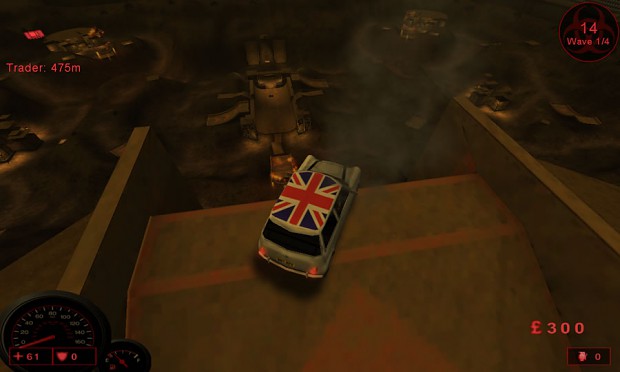 Action
The main features:
Large stunt show arena setting
Various high speed boost ramps for jumps and climbs
Burning hoop jumps
Off road terrain environment
Spacious for roaming and circuit touring
Helicopter compatible
Moody Killing Floor feel and appeal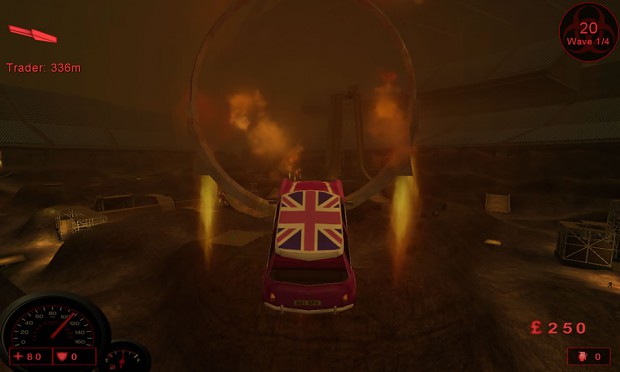 Gameplay in KF-Tricky will be conflicting with a desire to complete each wave coupled with an even bigger desire to enjoy the stunts and melt into the scenery. The biggest problem you'll face is that the stunts never fail to please and each wave can become an extended theme park ride. It appears that this appeal was not lost on the UT2004 crowd and archived forum posts describe a synonymous motivation.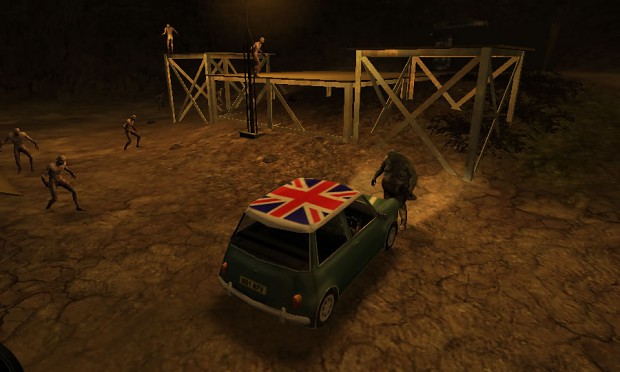 When you do start to knuckle down to the wave based objective of wiping out the Zeds you can easily combine the stunt features with road kill overkill by strategically planning your mode of attack. One of my favorites at the moment is to lure a mass of Zeds into the middle of the map and then jump through the central burning hoop, head up the '150 meter tall tower of doom' (it's certainly got a lot higher than that in the port) and head back down at an awesome speed into the pack.
KF-Tricky has pretty much got it all and never fails to please. It's certainly going to become a popular map as part of a server rotation and complements the already fine array of maps that will be bundled with the release of the Killing Floor Vehicle Mod. Again, credit to Ben Bethwick for the original and Sambopukka with the nice surprise.