Welcome to the world of Tribal & Error!

A prehistoric puzzle adventure that challenges you to think and communicate like a Caveman!
Don't take our word for it, play the DEMO HERE!
---
Tribal & Error is a game about language, without language.
You're a robot sent back to observe the ancient times, but the ice age is coming and in order to save humanity you need to learn their language first.
Observe, repeat and master the cavemen tongue!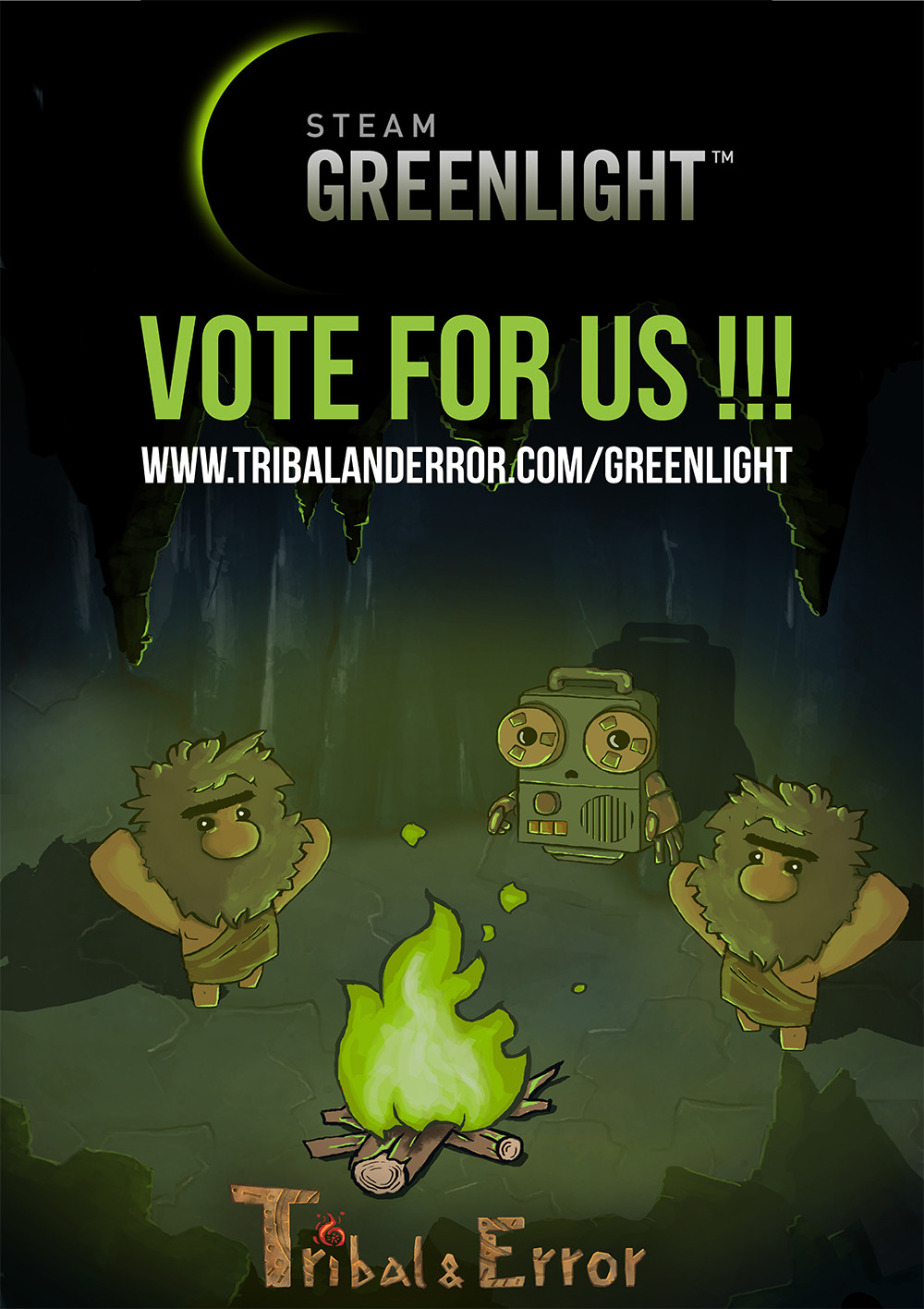 As the player, you observe and copy symbols of the Cavemen. Repeat the symbols to the Cavemen in order to figure out their meaning. Translation can be added by your own interpretation and can be used to instruct the Cavemen to teach them new skills.
Embark on a relaxing but challenging quest, enjoy the story and bond with those pre-hysterical Cavemen!
---
Key features:
A language learning mechanic.
Handcrafted environments and Caveman animations.
No language barrier: This game can be played by anyone in the world!
Multiple solutions to the puzzles.
---
Follow us at:
Twitter
Website
Facebook
---