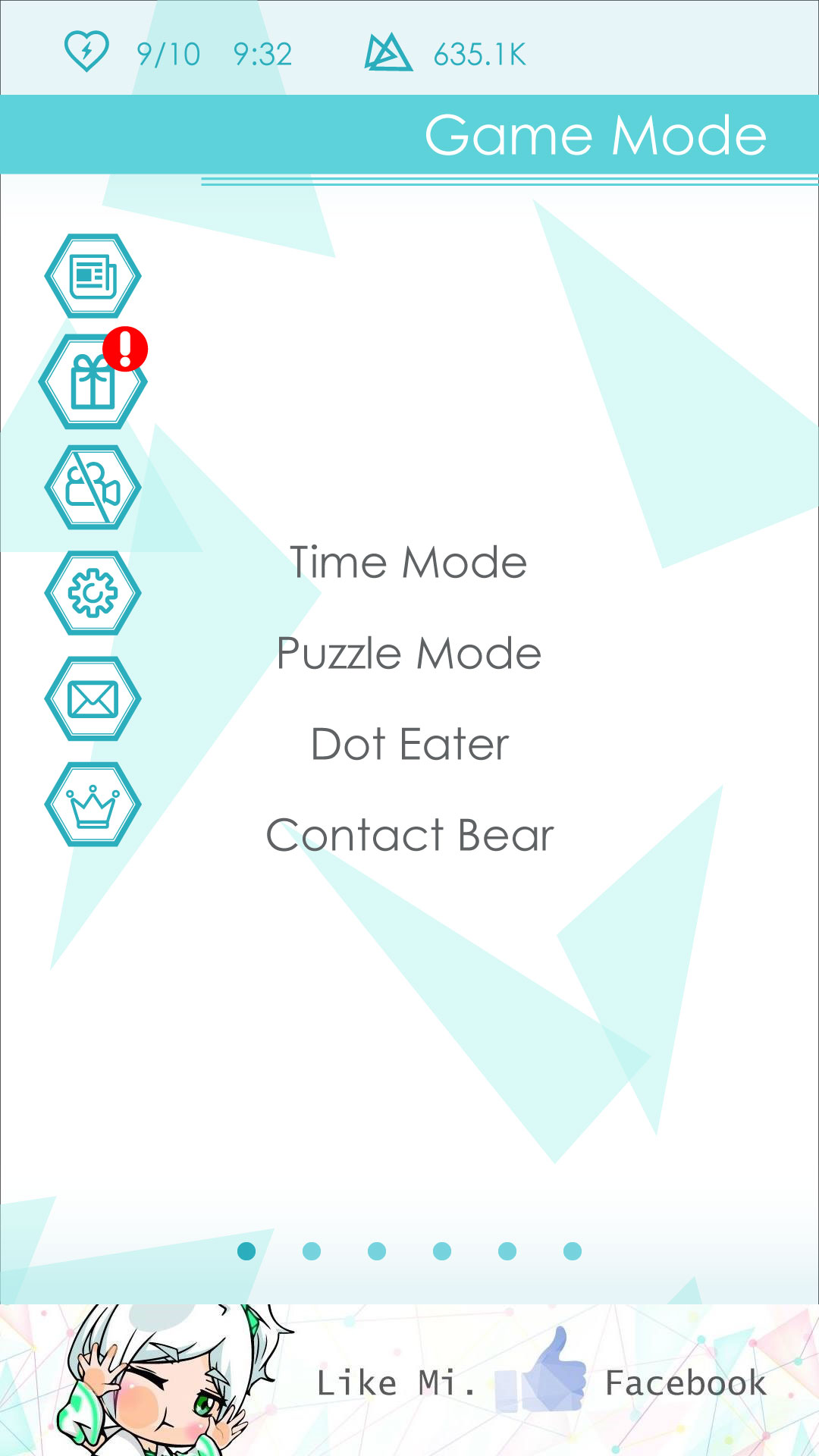 New buttons at main menu
Game Settings and Triangle Trials can now be reached with new buttons on the left of the screen at main menu.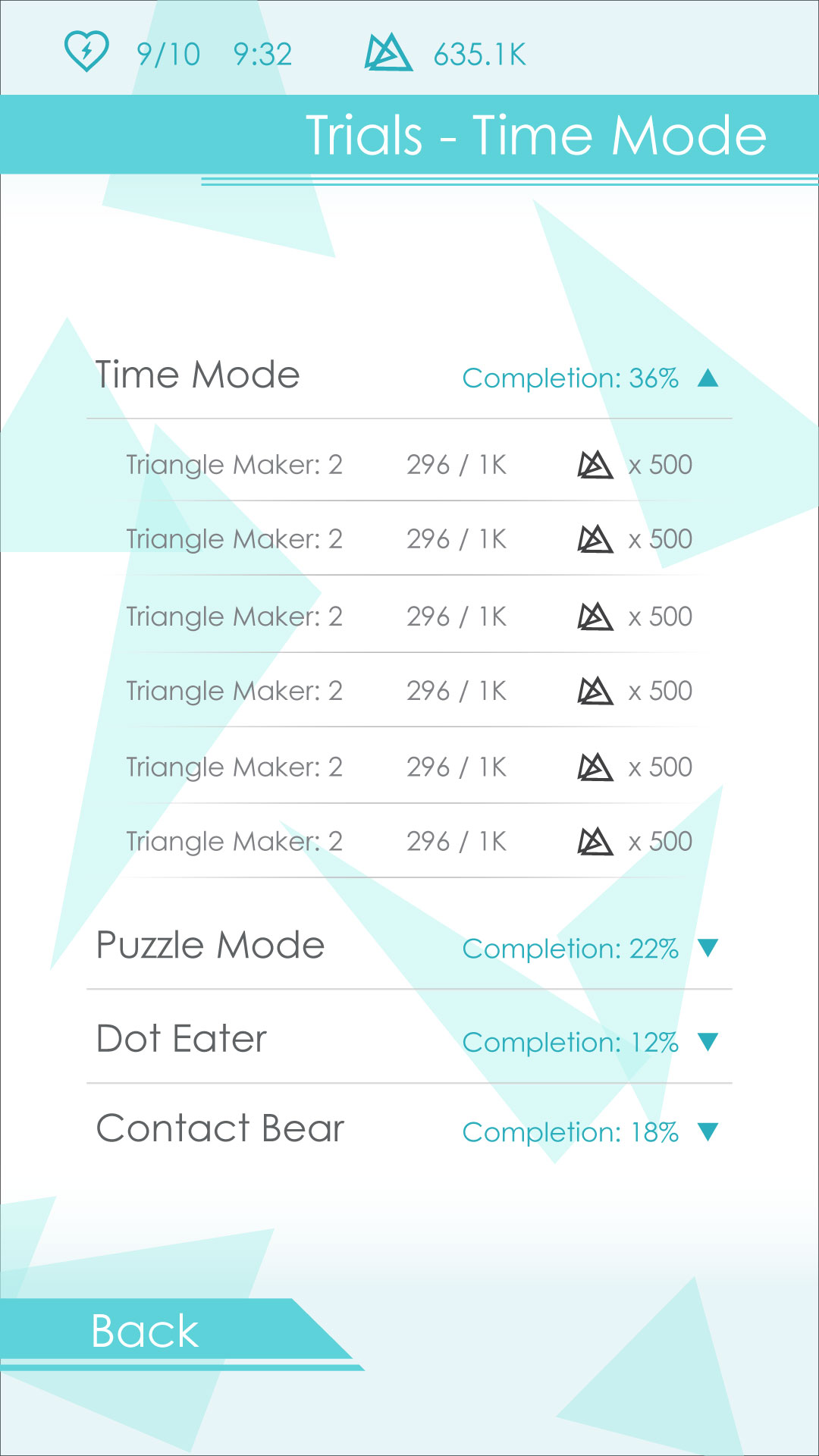 New Triangle Trials for "Puzzle Mode"
With the introduction of the new "Puzzle Mode", we are also updating the Triangle Trials with more challenges and more rewards. Be sure to tap on the completed trials to get those Triangle Points!
(Remarks: All game preview images for reference only.)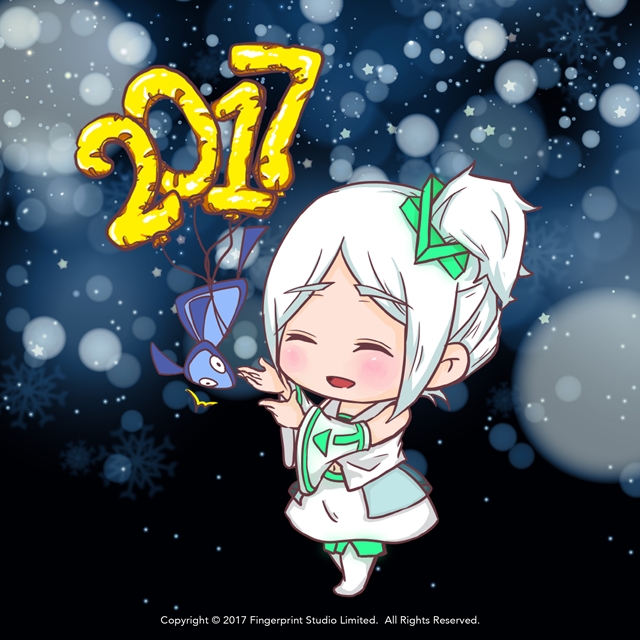 Finally, Happy New Year to everyone, wish all of you have a joyful and prosperous year! :)
For more details of 《Triangle 180》, please visit Triangle 180 Facebook Page or Triangle 180 official website!