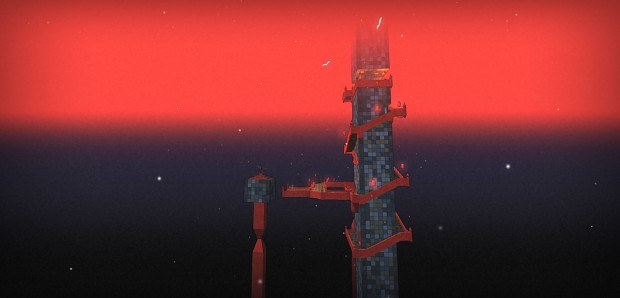 If you want to know if TRI is the game for you, just get the demo! We already had this one for quite a while, but only now it was updated so all changes from the latest version of TRI (named "MagicalMonk") are included.
The new features and bugfixes, which are also visible in the demo, include the following:
Fixed the inverted mouse axis option (broke with 0.2.1)
Tweaked creation of a triangle by always showing the black lines - right click to stop creating a triangle
Added visual and acoustical feedback when a triangle can't get deleted because it supports other triangles
Added button in pause menu for restarting the current level
Fixed visual bug with transparent objects not visible in front of fog
Added some post effects, like contour lines and sharpen (still needs tweaking)
Added possibility to change controls in the options menu
Fixed (by Unity Technologies) visual bug with texture atlas shader under OpenGL, i.e. Mac and Linux
Tweaked teleportation effect
Added new textures and decorations
Added animated monk and another character to some of the earlier levels
Of course, the full version of TRI has much more changes and additions.
Don't forget that you can vote for us on Greenlight! :-)