Hi guys, (Again) i have some good news, as i told you i was working before on this game and i decided to take the trees that i had modeled and fix a little bit the code of the wall climbing that includes the trees. everything is ok i'm having some issues with the character position after it turns into a climb mode, there is a little distance between the character and the tree, but i'm looking for a solution.
First in the nex image you can see the trees.
This is how do the look in blender
Well the climbing system is almost finished as i told you i have to give some retouches but i hope everything is going to be ok, for now i can climb the walls and walk over them and also i can walk over the ceiling and some tree branch like in the following images.
And as i said in the begining i'd like to talk about the tree navigation system, the system is working very well and if you watched the video, you should've seen the navigation base movement but now it looks much better because it's between trees and more like a ninja, this feature was very easy to develop but isn't perfect at all. a secret: you'll be able to use against players, allowing you to get much faster to your enemies. well guys that's all and i hope you like the game.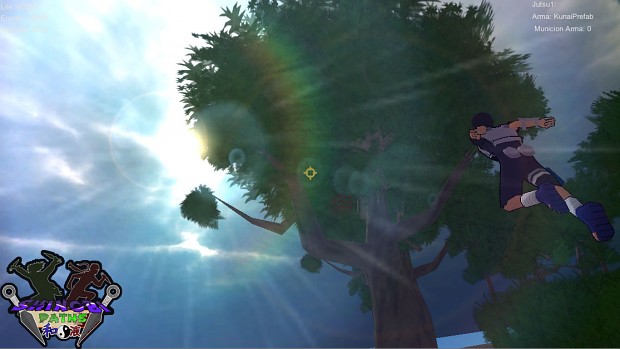 I almost forgot to say that the player you saw is not another player, is the same but different clothing, i just have the meshes but nothing coded
Don't forget to visit the blog and like us in facebook
Shinobipathdevblog.blogspot.com