Trees, the latest addition to Creations, can now be grown from seeds, which are randomly dropped from trees. These seeds take some time, about a minute, to grow, and are the first example of the new growth system.
So what is this growth system? By taking advantage of the time system implemented in Creations, new crops will soon be added that an take different amounts of time to grow, and even have different stages of growth. Farming will definitely end up playing an important role in Creations and will greatly influence the economy. After all, you can't live without food. It's hard to get some good screenshots with this update, but I tried.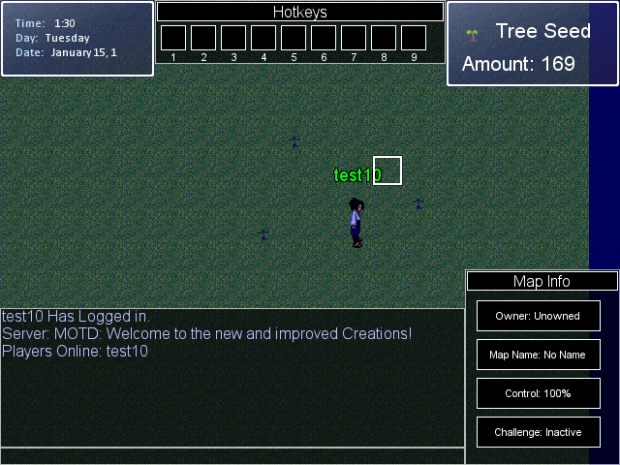 I'll try to put together a video demonstration in the near future. In the mean time, stay tuned for exciting new updates! After I perfect the trees, I'll be moving on to other crops and then into making adjustments to tools as well as adding new crafting recipes. Plenty of updates on the way! And be sure to like us on Facebook, at www.facebook.com/creationsgame!!