Hello !
It has been a long time since my last article. I am still alive, and I am still developing this game. I suddenly became very busy in March, and this last until end of July. In those past months, I made no progress on my game. Sad.
Anyway, now I start developing again, and I would like to show some new updates.
The City
The scene of this game used to be an fictional city, somewhere in China, in 201X. Few weeks ago I decided to build the scene based on a city in reality. And I chose Shenzhen, a coastal city with both new tall building and old towns lying around.
As a result, many places in this game will be based on real Shenzhen places.
For example: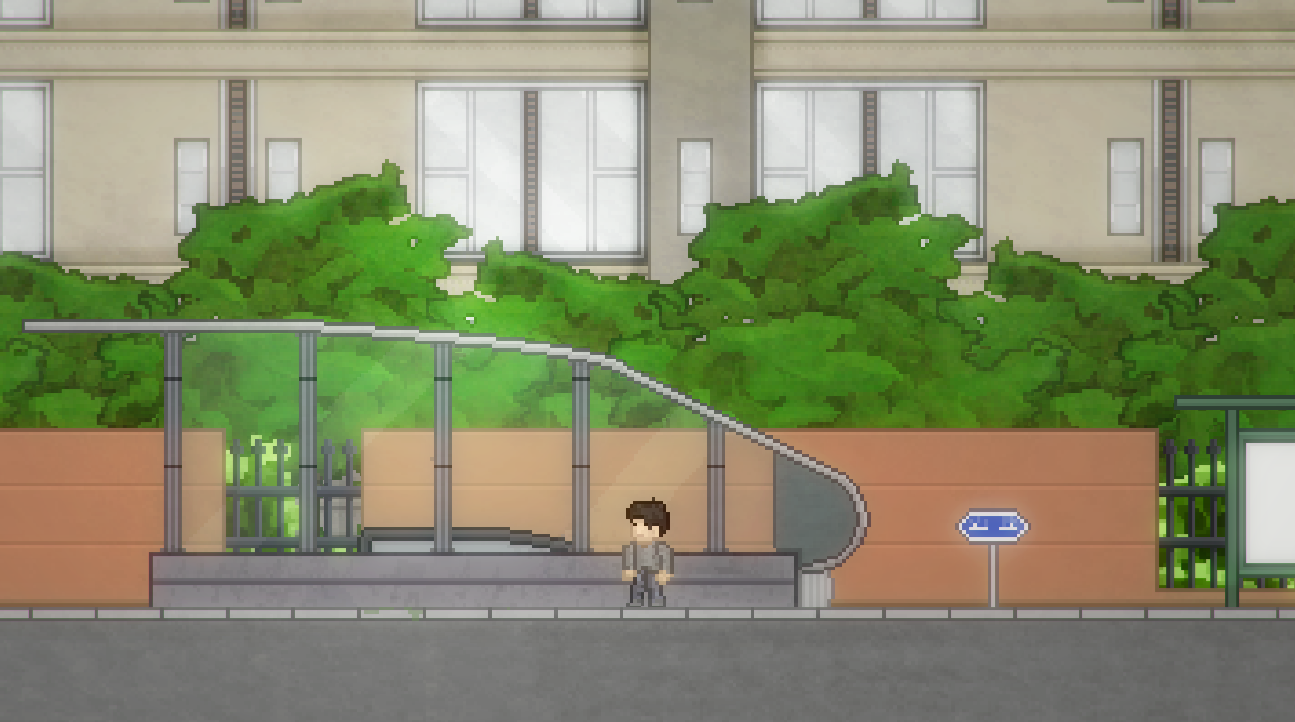 You may find that many trees in the game-image look the same. I am going to draw some different looks of trees in the future.
Dialogue System
To be short, I rewrote the dialogue system. Maybe this is the third time I rewrote it? Or even the fifth? But everytime I rewrote, I still found it inconvenient to use, except this time.
Now it reads text from a .txt file better and automatically take my simply written commands in the file, if there should be a choice or should jump to another conversation or the conversation should end. In an early dialogue system, I have to set every single action of those in the game engine and a few scripts. The new system is much more convenient to use.
When it looks like this: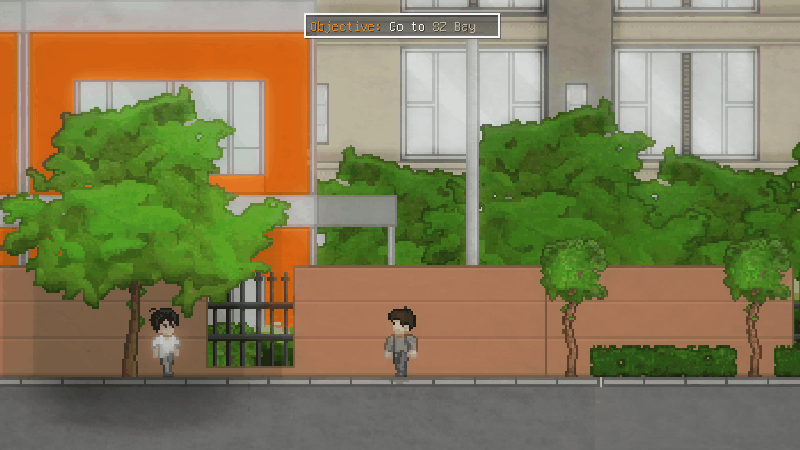 It actually read its text from file like this:

↑it use ; to separate, *c means players should make a choice here, *e means this conversation ends here... and so on.
To be honest, maybe I will find this system impractical again in the future and I have to rewrite it again. qwq
Road Signs + Objective Text
There used to be a UI-arrow on the screen to show the player where to go. To make this game more playable, I want players to find the way themselves. So I added road sign.
Here is how it works: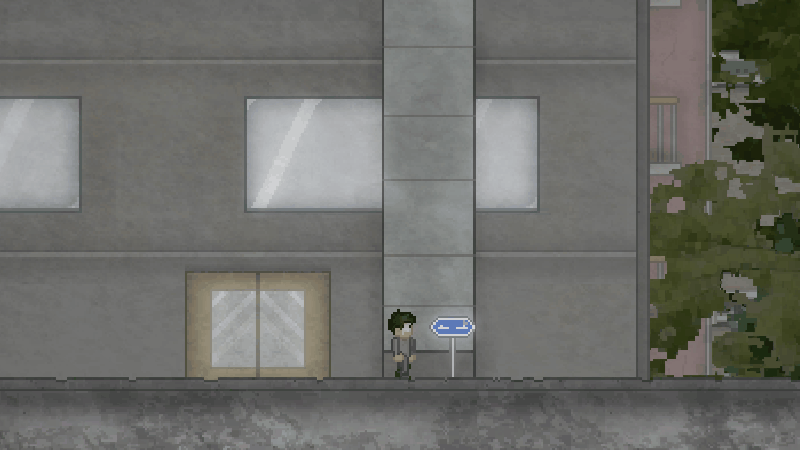 Signs show players what is to their left or to their right, and they may find the way themselves.
And the objective will be shown on the top of the screen.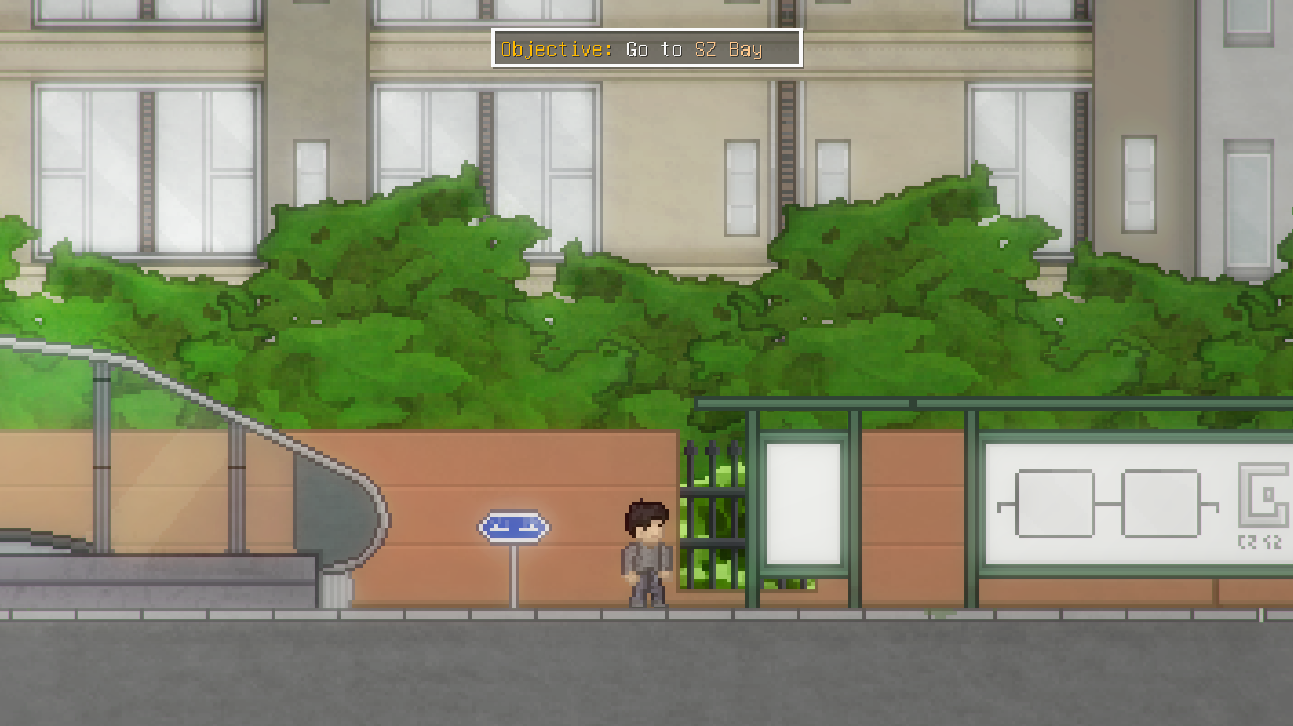 Metro
In a city like Shenzhen, walking is not the only way to travel around. Signs show you the way, and a metro system helps you go to farther places.
I spent much time on the metro system, including drawing animation sheet, writing scripts and making connections between metro system and other systems.
Place selector animation sheet: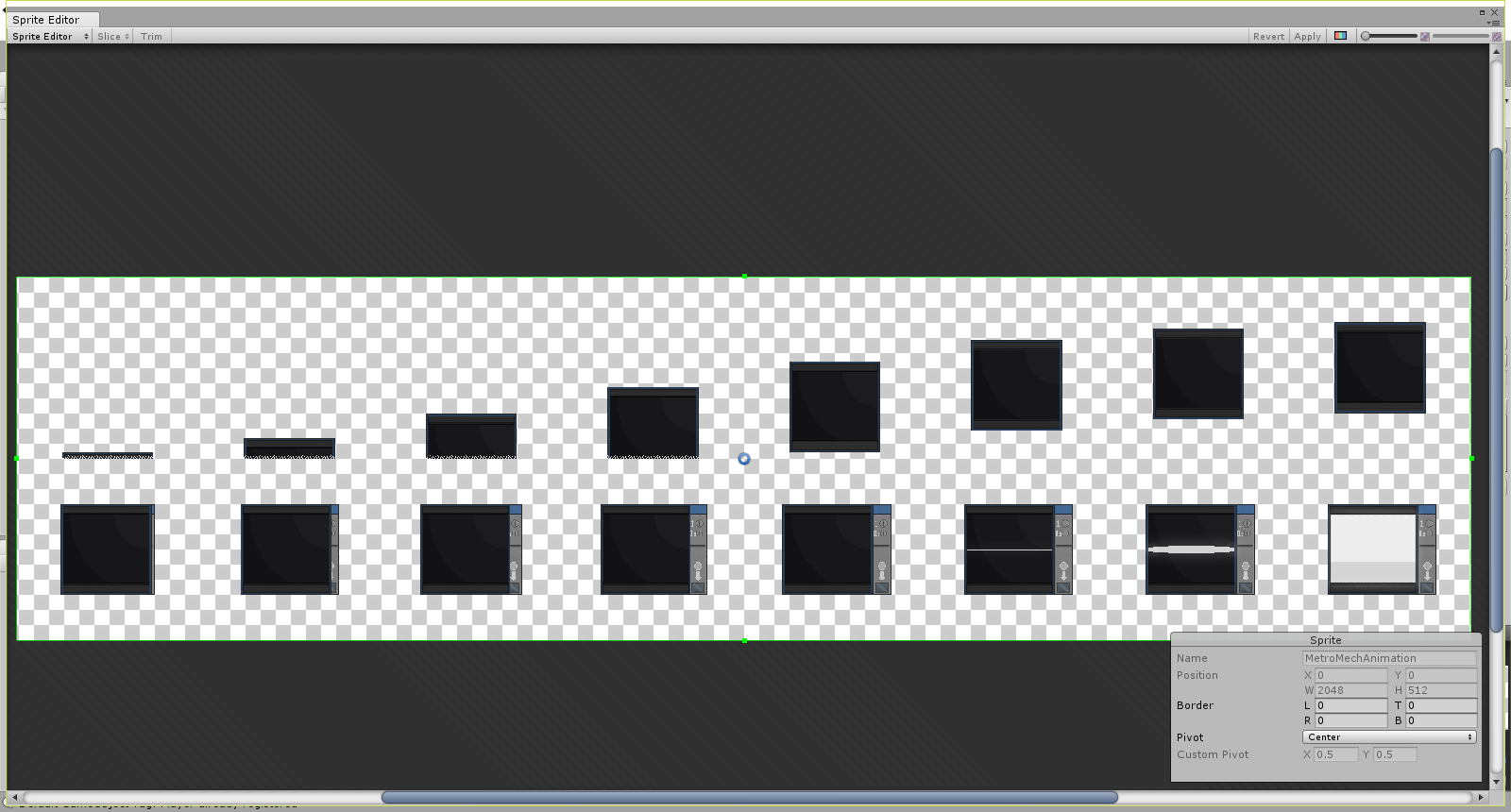 How it looks like in game: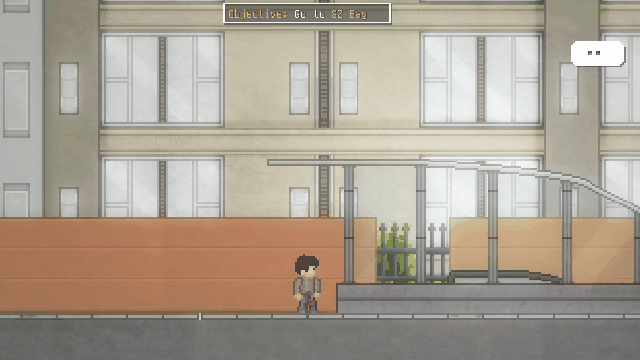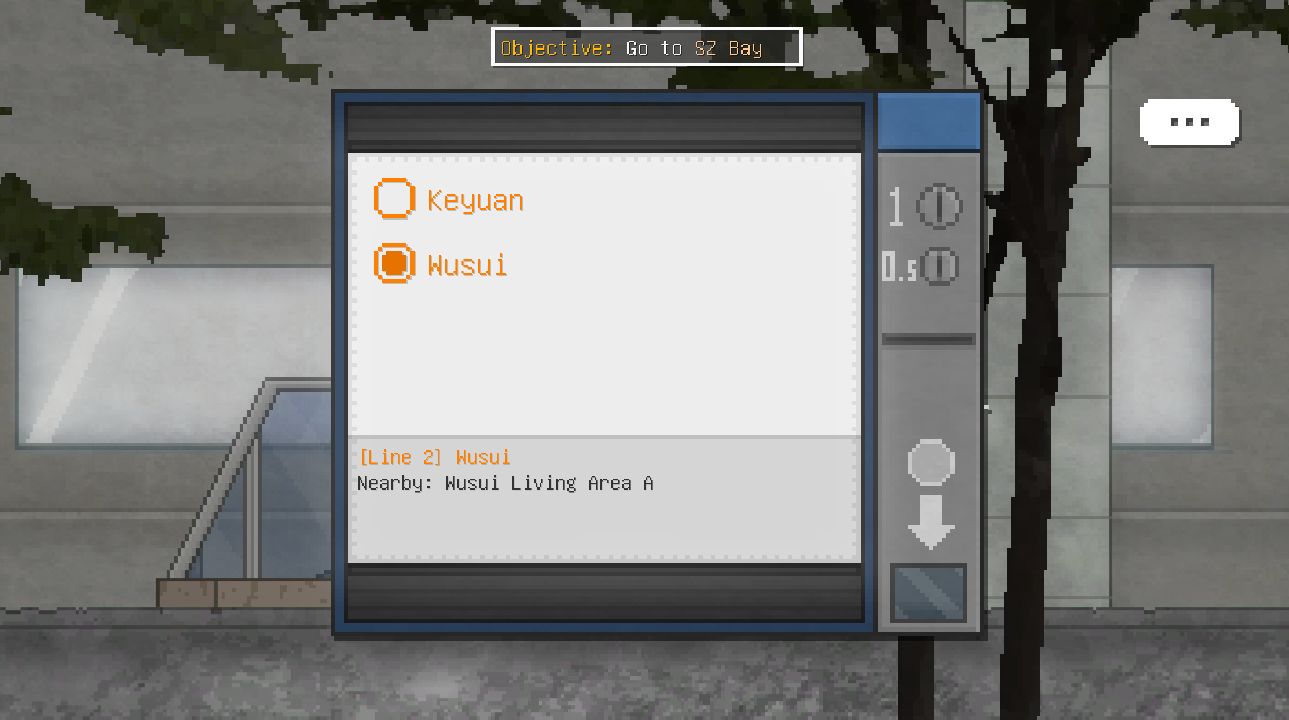 Although Indie Dream is a story game, I think features like traveling around the city by finding ways oneself fit the game, and make it more playable.
Thanks for reading.