Trash Squad is a dynamic shooter with RPG elements. Stand up for the fight against hordes of monsters in over a dozen randomly generated levels. Every one of the many available characters has its own unique skills and free choice while distributing statistics and upgrading talents. Moreover, you have multiple individual weapons at your disposal, so you can fight in close combat with a sword, or from long distance using a sniper rifle, the choice is yours.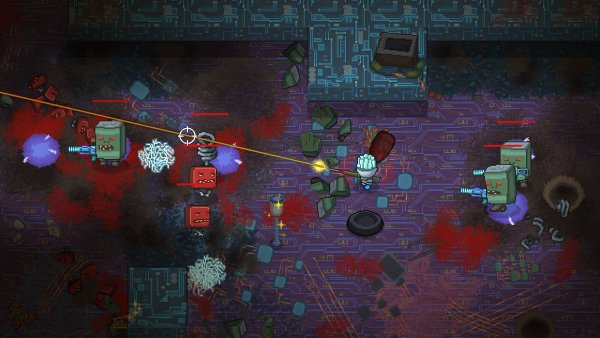 In this game you play as one of the members of an elite team - TrashSquad, waste disposal specialists. Your mission is to stop an army of waste from a nearby dump, who have started to threaten residents of the city.
Right now Trash Squad is on Steam Greenlight, so please vote. Each vote is very important, thank you in advance.
If you haven't seen Trash Squad in action yet, watch the gameplay trailer below.
For more information about Razenroth visit our website – enitvare.com.