I plan to put the original Unreal Gold weapons to use. It's easy now as I already have the experience making these weapons as models and in game. Apparently, I'm currently developing ideas to make more use of these weapons. I'm still testing it, which I'm going to hopefully share in the coming weeks. It's worth sharing the first type of unrealistic weapon which I drew as a concept.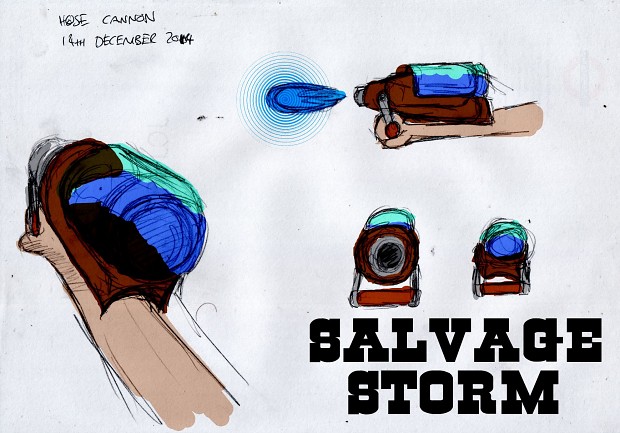 This is a concept of a boiling water cannon. It will replace the dispersion cannon from the original Unreal Gold, however in a time where there's no electronics, you be wondering how it works in my universe and how the water gets filled up again. Here's how... it's actually sweat!
Somehow this machine gathers the players sweat and uses it to shoot out hot steams of water at the enemies, scolding them thus killing them if too much damage is done. A really steampunk way of putting it into the world.
A bit wacky but I think it's fit. Anything to make sure of the charging function of the original dispersion pistol.
I already got the revolver. I actually ordered a toy revolver and got a feeling with how it works and got to model it into the game. It's actually uses the code from the Sniper rifle however I may mix and match code to make the mechanics and bit more interesting in the game.
Here are the work in screens of development of the revolver. It was actually the first weapon for the mod which you can actually download however I still want to add more animations and polish the textures a bit, to make the weapon worth while. I used Blender, a free modelling program to model the weapons and import these models into Milkshape, where I can animate the models and export them into Unreal format to compile into the engine. I'm getting used to making the models now.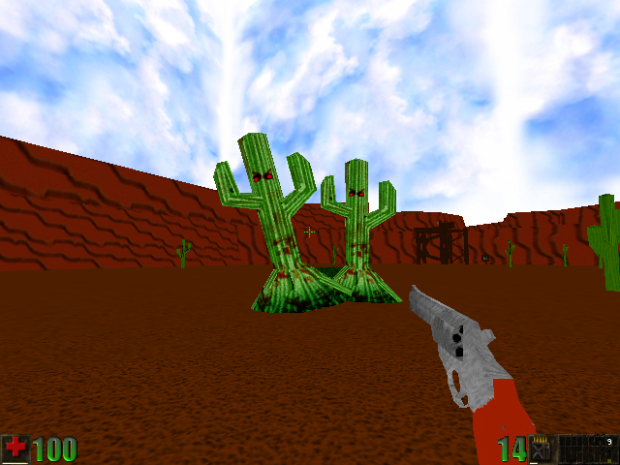 ... and here it is ingame, as you can see in many of the countless screenshots and movies I've already uploaded. Which I'm sure many of you have already seen.
The weapons will (unofficially) fit the Unreal world, however I have no plans to go Epic games to approve the weapons as this is just much of an amateur made game in a form of a mod, but it doesn't stop people to download the file and play the mod itself. It's free and since I have the space, it would be fun and interesting to watch make happen.
There's alot more I can do with the weapons, however I'm still developing what I can do with them before I break the news out, because I need to test it before breaking news on what I'm going to do with them.
Finally, my mod clearly didn't get though to the top 100. I could sit here and make some theory like being up against mods that have a stronger fan base that what I have, which were build over the years, it's almost like I couldn't stand a chance as I was pushing forward this mod over the period of just a few days, if not months, just means I didn't allow people to get to know what this mod is about compared to the rest of the 20,000 mods on there.
I could sit there and say that, but I do feel the fact that I didn't get to the top 100. It's the spirit that goes into this mod, not just the brains and know how and etc. Of course I'm feeling it. It just helps me drive me to work harder getting this mod out. That's all I can say.
Thanks for those that already have voted. Not being in the top 100, just means I'm going to do whatever I can to push harder to make my mod be noticed.
Good luck for the other mods for MOTY, this year.