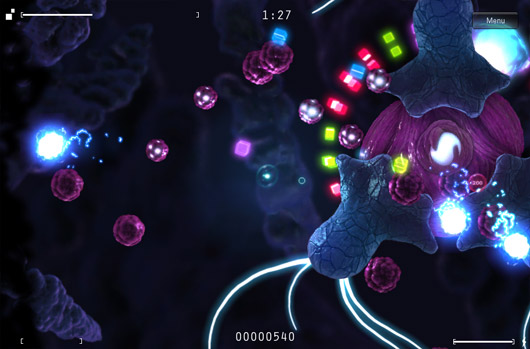 Starting right now and along this year, you'll have access to a web version to play test some of the game elements. This test version is avalaible HERE. The final release will be a desktop game for PC and Mac.
Right now you can play some basic levels of the game and give a try to the first boss encounter that will be featured in the full game. Keep in mind that the game is not balanced and probably much too hard for some people. The final version will offer an adapted challenge for everyone.
In the next weeks we will add a new weapon system with plenty of upgrades and weapon types.
Please, do not hesitate to give your opinion about the game.