More progress! As promised last week, I've added sounds and polished the GUI. I've also added multiple captures with the one beam: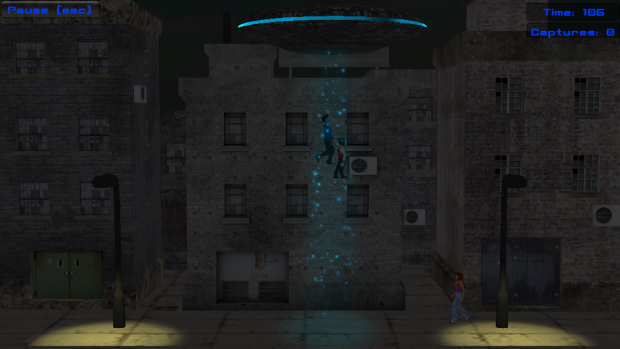 Based on feedback, I tweaked the beam so it stays down (capturing) for a moment.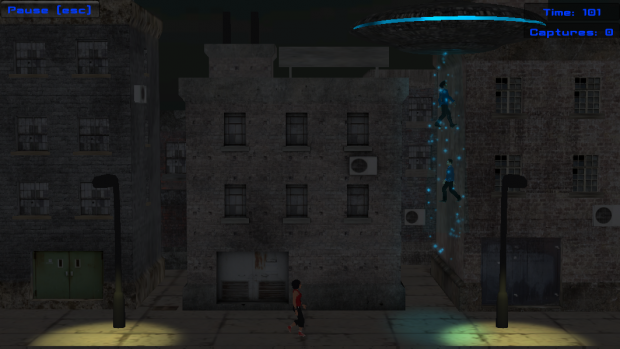 Finally, I added difficulty settings in the new options menu, improved the scripts, and made a few minor changes in other areas.
Unfortunately, I've been having some trouble with animations I bought, so no progress on that front. I'm pursuing fixes and refunds, and will soon look for alternative suppliers.
Apart from that, the only things left to add to the game are other levels! The plan for this coming week is to add a tutorial level, a first level and possibly a final level. I have two other mid-range levels planned, plus some post-release holiday-themed levels.
As with last week's post, please post feedback comments on my Gamedev.net developer journal or here on IndieDB.
Thanks to everybody who has tried the game and provided feedback. It's great to know people are enjoying my work!