First of all, I want to introduce samGwise as the first musical crew member of my little project.
Welcome aboard! He has made a fine piece of music and gave me the permission to use it for the mod, tune it on here on ModDB:

So, what is new in the Mod?
First of all I want to introduce the Sentinel Robot Gun System, a stationary robot that can be equipped with a different set of weapons such as lasers against small but fast fighter crafts and missiles against larger but slower ships. In the first mission I have made, these ones defend a Space Supply Depot.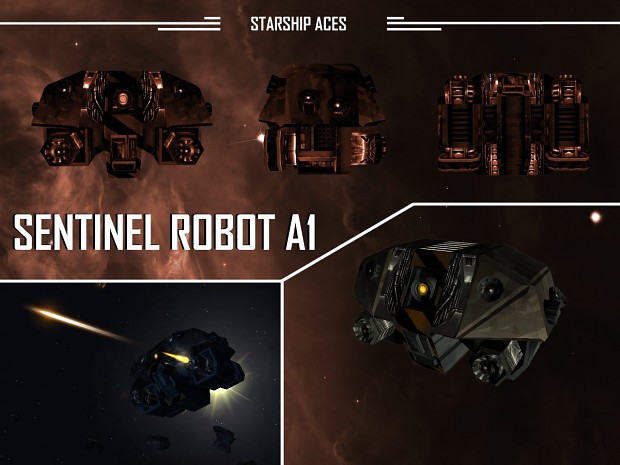 The first mission? I have just completed the "Training Course" as the first playable mission introducing you to the basic elements of the mod such as Pickups, different types of missiles, automatic defence turret, how to take out the weapons of larger spaceships and navigating through an asteroid field using the rocks for cover.
I upgraded the larger spaceships:
Their laser arrays can now be disabled. This makes it more easier to proceed and allows you to disarm the vessel without destroying it to save ammo.
The turrets of larger spacecraft now try to shoot down enemy torpedoes and missiles heading towards them.
Next thing to do: Building a hangar deck for ship selection.