The Wishgranter is Finally on Steam Greenlight!
Vote now to help it get on Steam
Most of my work lately has been focused on getting together a trailer and launching the Steam Greenlight. It was much more work than I thought it would be and took way longer than I predicted but it will hopefully pay off. That being said I still have some stuff to show since the last update I posted here.
1: Dungeon Tilesets
First of all I have finalized all three of the the Dungeon Tilesets currently available in the game. You can see a bit of all of them in the image below. Of course I plan to have many more for release but for now these will do and I'm finally happy with each of them.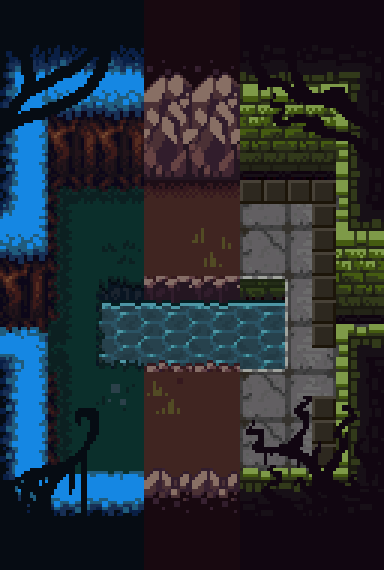 2: Path Finding Tweaking and Line of Sight for enemies
I have been messing and tweaking with the path finding system to get it just right and work with any room, for every enemy. While doing that I also experimented with implementing a line of sight for enemies which just felt right while playing with it. I might leave it in only for specific enemies but for now all enemies can't see you through solid walls!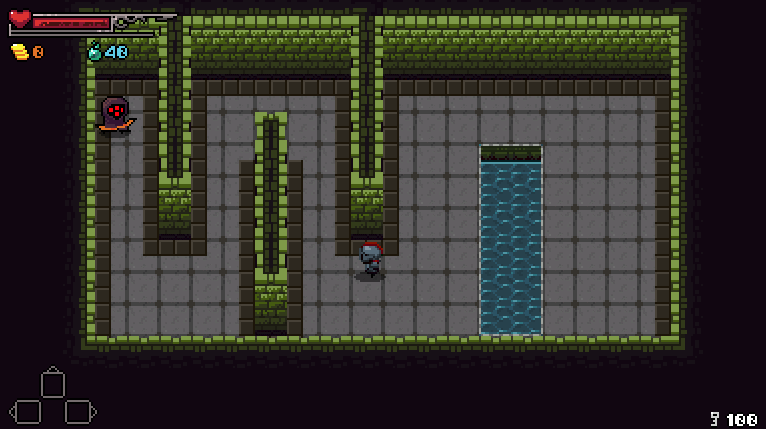 3: Hand Crafted Challenge and Treasure Rooms
Even though The Wishgranter will feature a lot of Procedurally Generated Content - Including Dungeon Rooms - Some of the rooms will be hand crafted. Hand crafted rooms allow me to place some interesting challenges or puzzles that would be impossible to create randomly. Now that I have finally plugged in Hand Crafted rooms back into the generated I have been experimenting with such rooms. You can see an example of a simple challenge room below.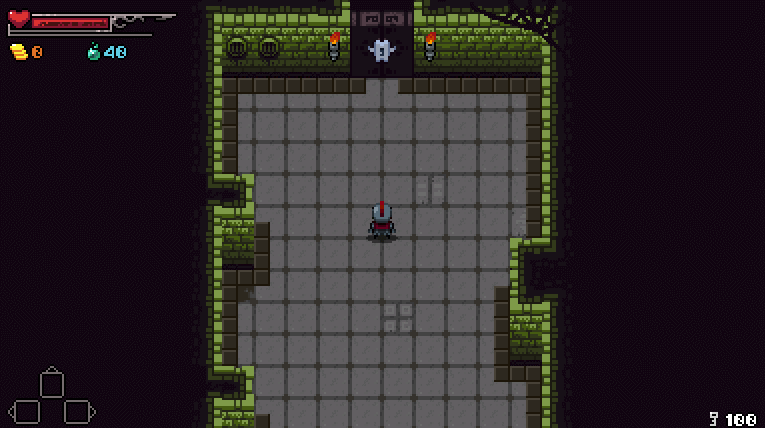 4: New Boss Sneak Peak
Finally here's a look at a new boss. Still a concept and will take an eternity to animate but it's a Giant Murderous Octopus!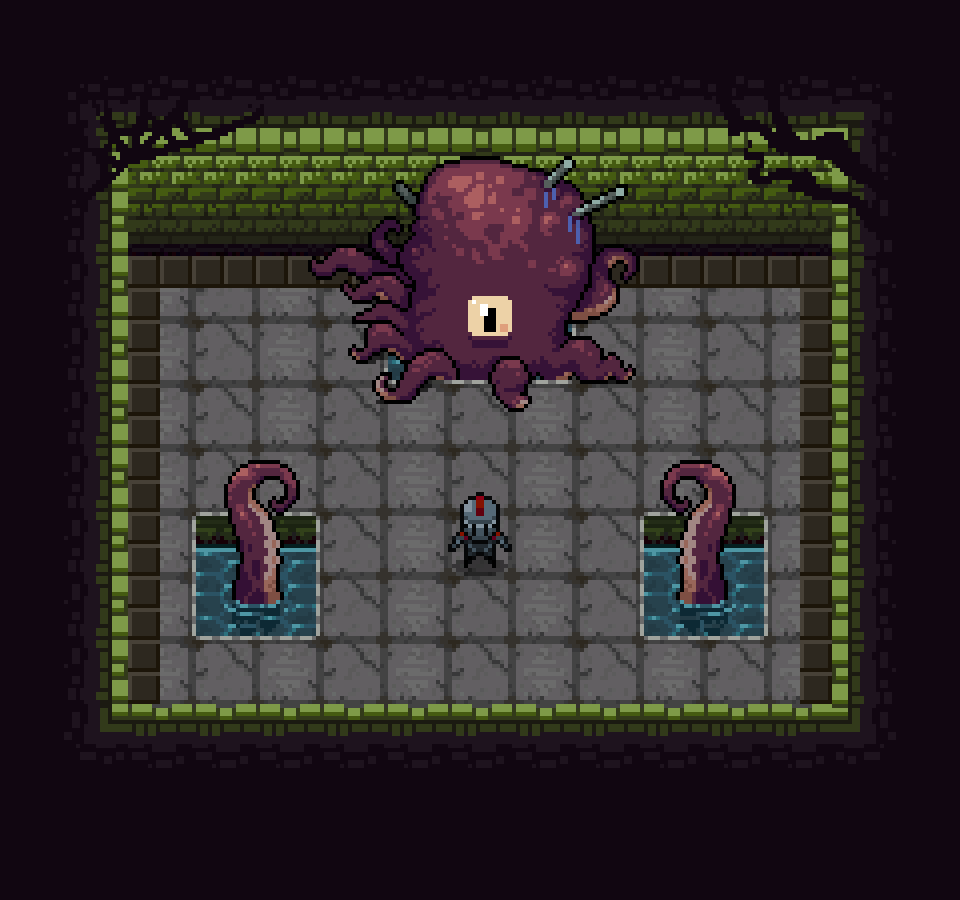 That's all for now!
Make sure to vote for the WishGranter on Steam Greenlight if you like the project.
Follow on Twitter
Follow on Tumblr
Follow on Facebook
The game also got a cool new website with a newsletter and all the good stuff. Check it out here!