Introducing new Trailer
A complete graphical overhaul pushed us to update our Trailer we want to share with all indie lovers.



About WarClicks

WarClicks is an incremental game assembled from two different worlds: BootCamp and WarZone.
1st world: BootCamp
A place where you train, build and upgrade your army. Manage your army properly and take the best strategic decisions as you send your powerful army to wage endless battles.
Goals of BootCamp:

- Reach WarLord super supreme rank
- Deploy as many Troops (to WarZone) as you can
- Find the best strategy to beat other players on the ranking tables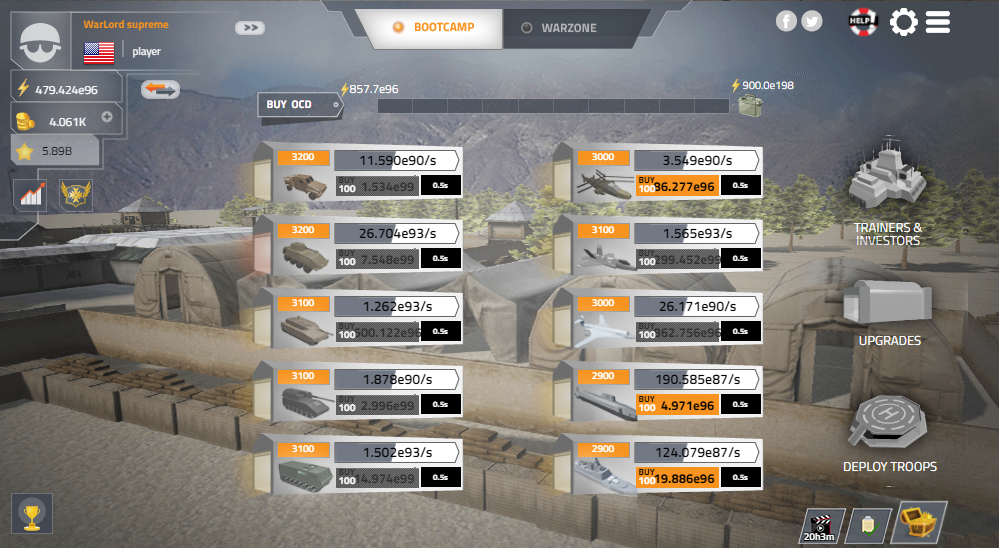 2nd World: WarZone
Fight for your own glory on the battlefield, progress through different types of battles, beat Bosses, check your strengths and fight PvP battles.
Different mini-games such as Time Challenge, Spin the wheel, Country Invasion,…
Goals:

- Reach Field-Marshal rank
- Destroy as many enemies as you can
- Complete Daily Missions
- Optimize your fighting powers
- Collaborate with your countryman to destroy enemy bases
- Become Country leader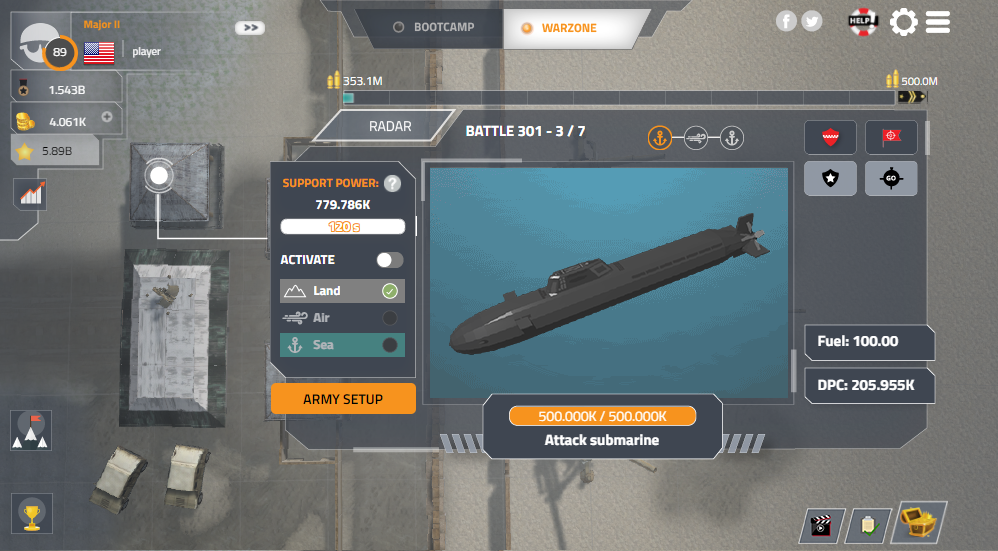 Latest update and added features
2nd Prestige – called ''Army Privatization
Your country is on the lookout for well-established BootCamp to help grow its strength faster and it is offering special privileges in exchange for current BootCamp progress and all the work put into it Rebuild faster and become even stronger by using this feature!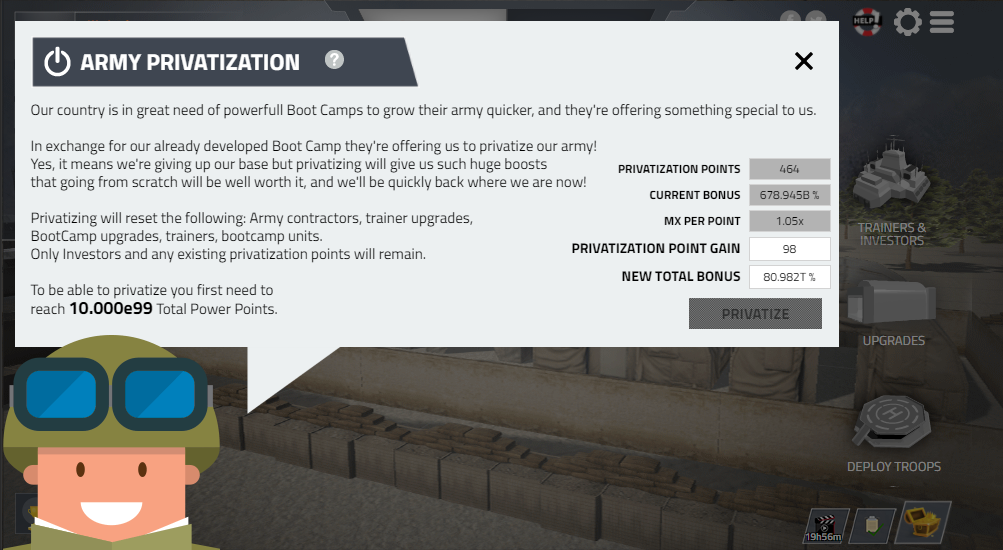 Boss battles
Bosses are hard to beat, you need to find strategies to upgrade your fighting army and build a powerful Damage per Click to be able to destroy them!
Unlimited farming system is not possible, but here's where Support Units and 2x/3x Damage per click come into play. Will you try to fall back or rather sacrifice a small part of your Support units to finish him?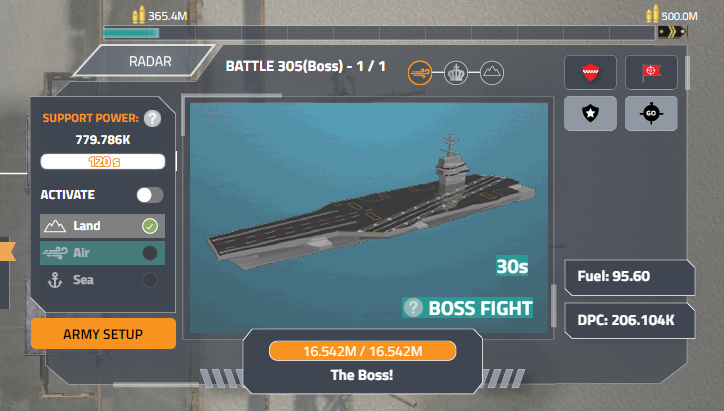 PvP simulations
Every 10th battle is a PvP battle that pits you against other players. In other words, it's a simulation battle against other players' statistics and their current progress based on calculations of Support Units*

*All Trained units deployed/sent from BootCamp into WarZone; Support units are divided into 3 different groups – Land Units (Assault Vehicle, Infantry Fighting vehicle, Main battle tank, Self-propelled artillery, Mobile rocker launcher), Air Units (Attack helicopter, Fighter, Super bomber) and Sea Units (Nuclear attack submarine, Massive battle cruiser) ).
PvP battles are played in WarZone!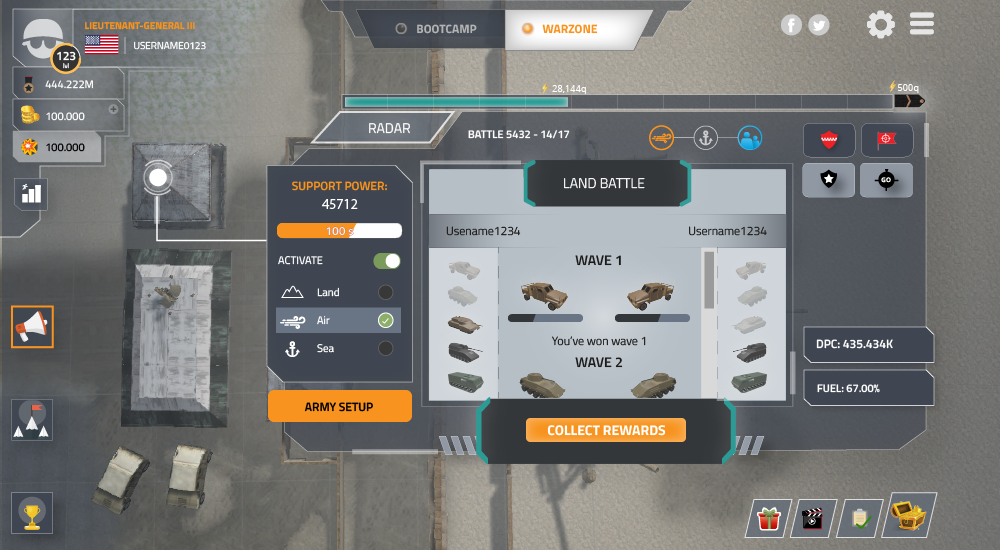 Complete graphical overhaul
Both worlds redesigned, completely new UI, new partials, new homepage, …
Future plans

Short-term goals are to add new convenient in-game products to help players get a better gaming experience while playing the game for some time. We are focusing on elements that can be used by the majority of players, focusing on some in-game challenges that will attract players to fight efficiently and train their armies like complete pros! More will be revealed next time!
More about WarClicks…
Indie DB

Social channels:
FaceBook
Twitter
Reddit

Game Development Blog:
Blog.warclicks.com

Useful Game info:
Help Guide
Press