Tracks is now available at a 10% discount on Steam.
Today's update contains a few new objects, introduces animals, new building objects and the introduction of cabin toys for you to use while driving the train.

Easter Eggs
To celebrate Easter, we've introduced a 10% discount and have added a few more bits of content into the game! One of these is an Easter egg which can be placed into your environments. It's a rather bright and quite large egg - multicoloured and comes in various sizes in-fact.

For those of you who enjoy Easter egg hunts, we've hidden ten Easter eggs in the image below. See if you can find them all! A link to the full size image can be found just below too!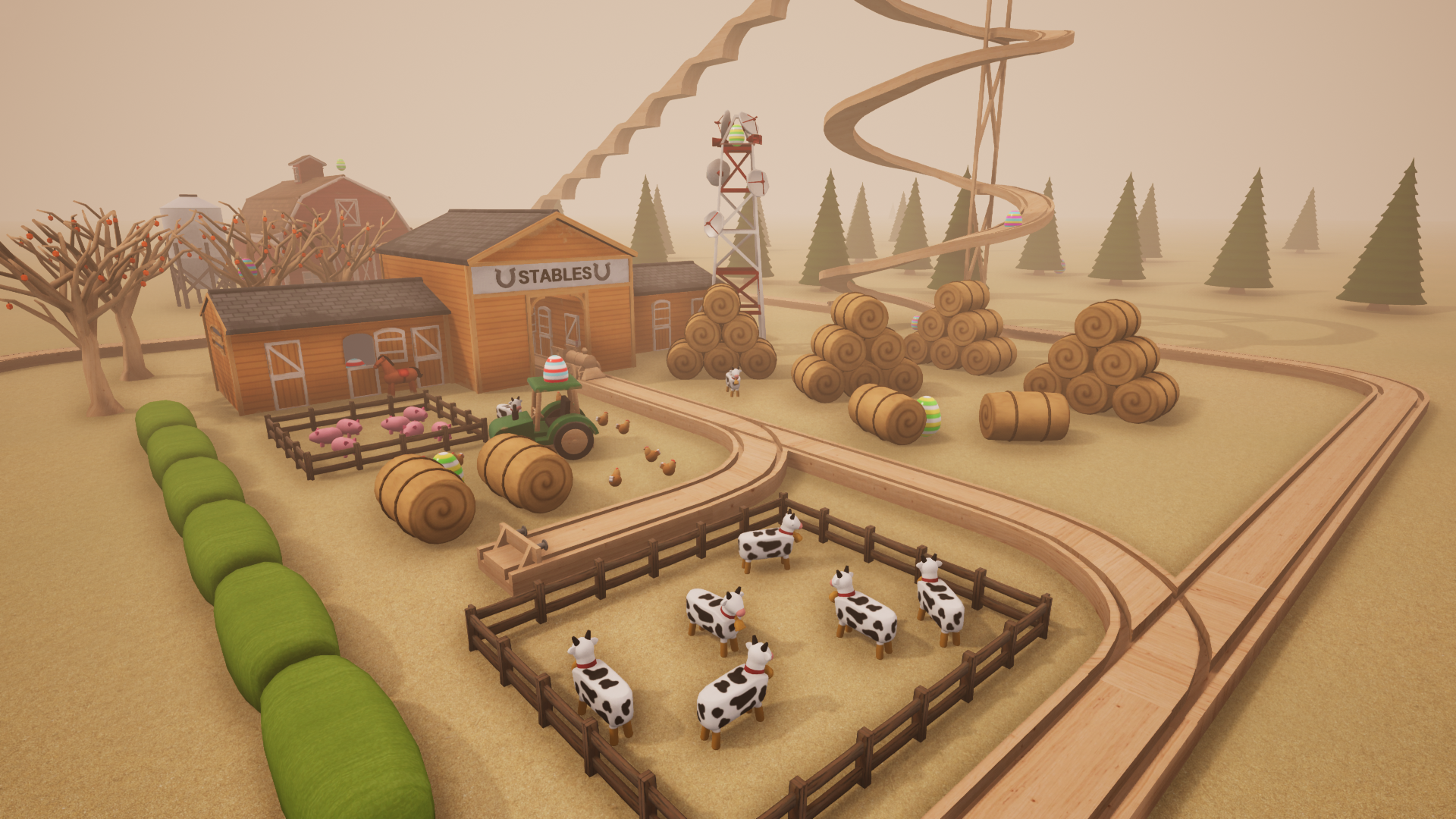 Cabin toys
This update includes the first of many different interactive trinkets for your train cabin. Eventually they'll be optional and customisable, and perhaps impact gameplay. The first is the steam whistle, which you can look at, and click & hold left click to activate.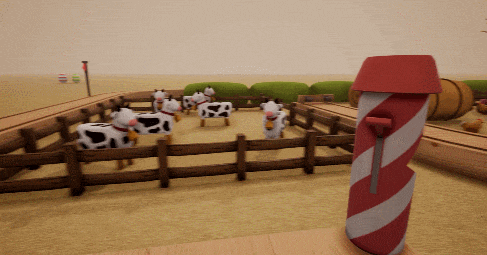 Take a look at this short Youtube video to hear the whistle in action:



New objects
A selection of new objects included in this update are below:



Stables


Cow


Chicken


Pig


Horse


Hedge


Flower Pot


Tractor


Radio Tower


Painted Egg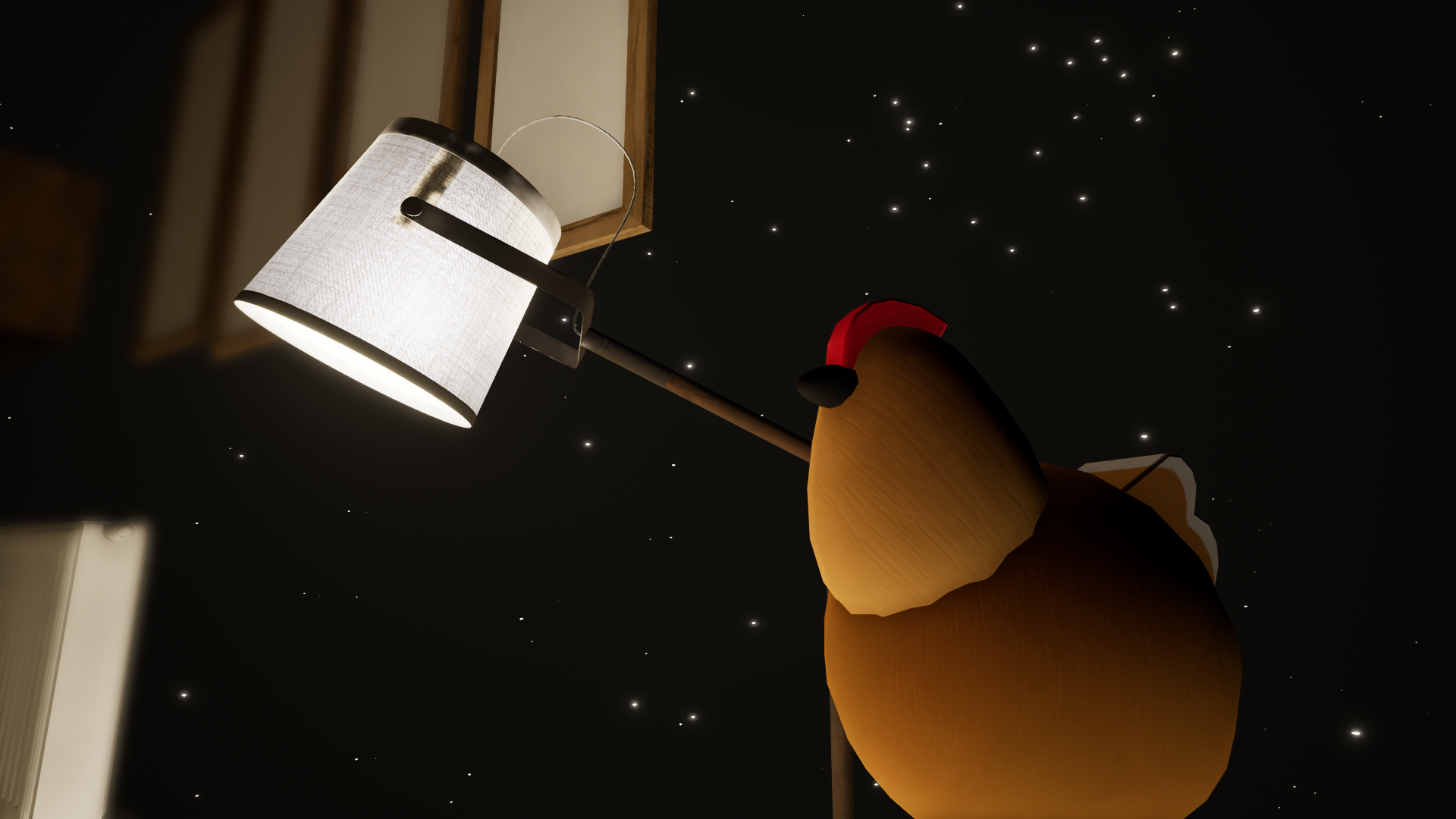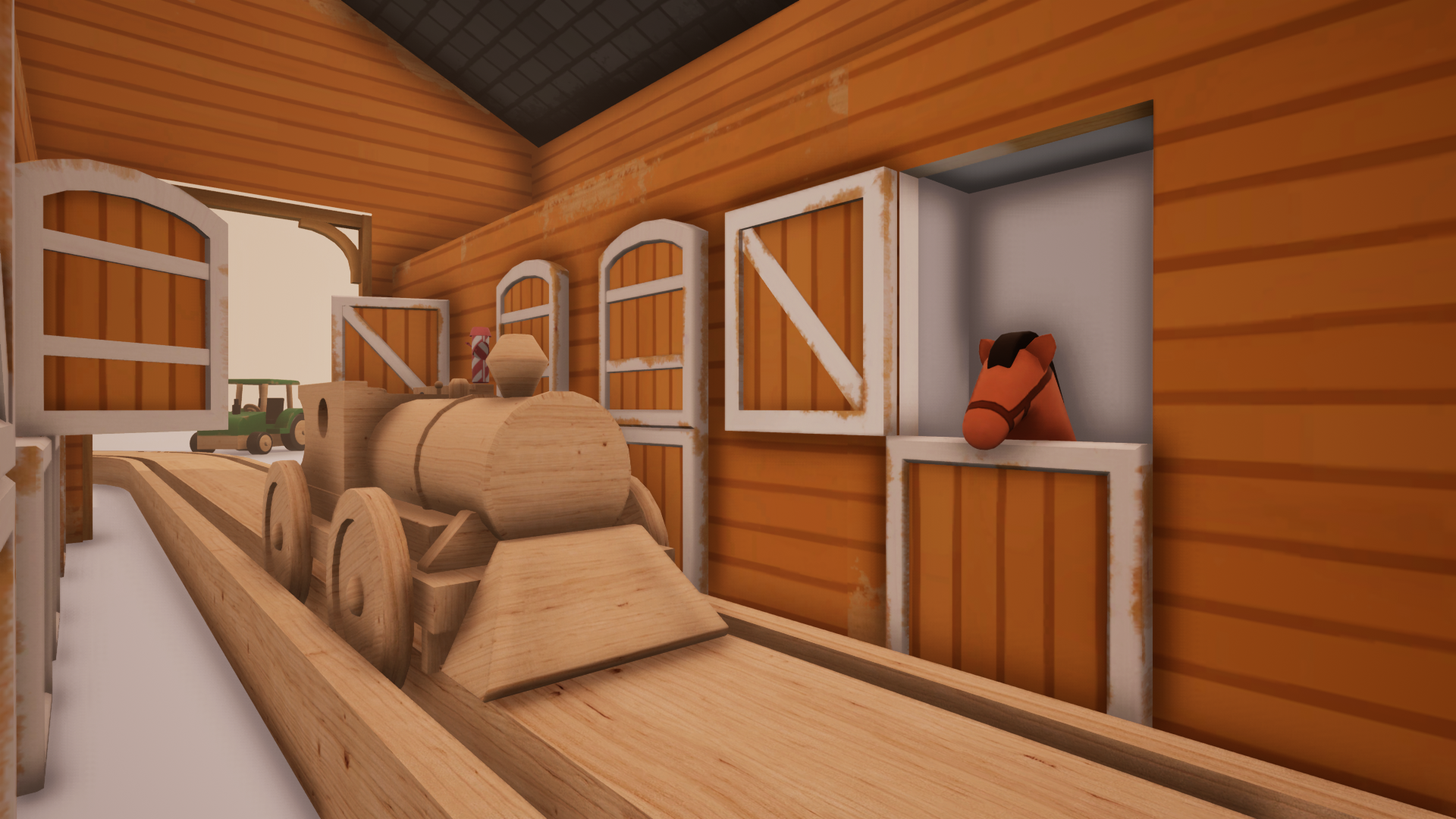 And below are the other changes and fixes included in this update:



Added an option to mute all gameplay sounds



Made passengers a little bigger


Removed the snapping restrictions from:
Stations
Platform
Corkscrew
Collect/Deposit towers
Tunnel
More to come
We still have more planned for Tracks - we are working on a few ideas to increase the scope of the game. Once we cement these ideas down we'll begin communicating them publicly, but rest assured that we really want to see Tracks grow!

As always thank you for being a part of the development and we hope you continue to enjoy the game and the new additions.