Secondary Weapons update!
We've added our first secondary weapon model to the Titan tank. It should provide players with some additional fire-power and, maybe, a last ditch attempt to take-down an opponent when you don't have time to wait for your primary weapon to reload!
Titan Tank with basic MG attachment.
Secondary weapons are an important features of TNT. They could mean the difference between life and death on the battlefield. Secondary weapons are an add-on, or attachment, that players can choose to have during the game rounds. Secondary weapons have limited ammo, but can be refilled by collecting a secondary Ammo Crate Power-Up.
Crusader Tank with Heavy Gatling Gun attachment.
Secondary Ammo amounts are also Tank-Dependant, meaning, certain tanks can carry more secondary ammo than others. However, with most things, tanks have their own default stats that can be affected by the equipment they carry. Adding the Heavy Gatling Gun attachment will cause a speed reduction in the tank, and would make your tank a slower, easier to hit, target.... choose wisely!
Secondary Gatling Gun Model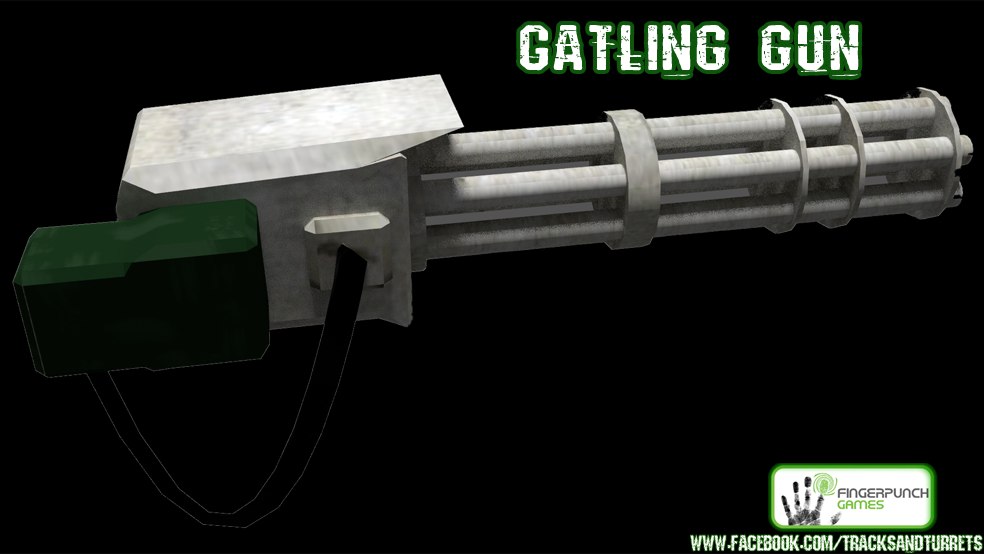 Secondary Weapon firing.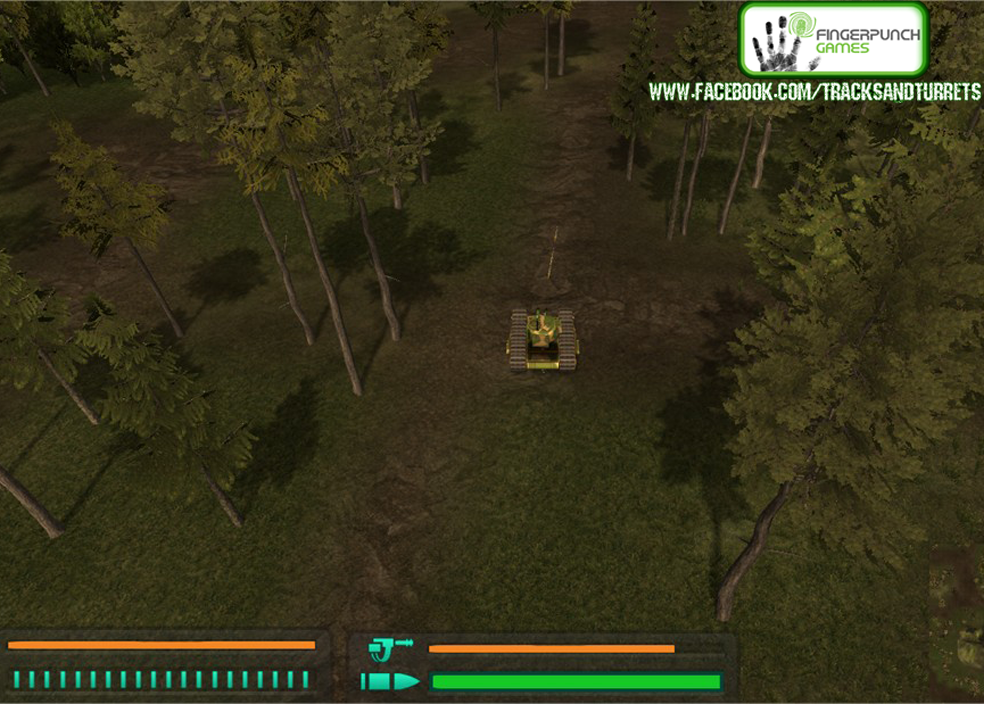 Although it's a little hard to see, we've implemented a very basic firing mechanic for testing and tweaking. The secondary weapon icon (and ammo bar) can be seen with the ammo bar reducing as the weapon is fired. In this case the ammo bar does not refill unless the player picks up an ammo crate Power-Up. We're aware that this needs some work, but we'll have more update to the game, to show you, soon.