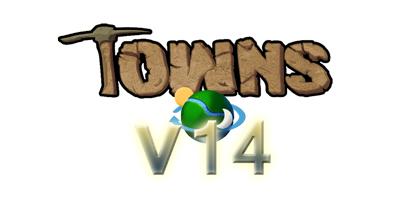 Hello all!
We want to thank you all for the patience of waiting of v14, it took a long time, had to take a revision of features midway, but its finally here!
So, what does V14 bring to the table?
Events
Events are special, random and semi-random situations that can affect the map, the people or the items in the game. They come in all sort of forms, some can be benefitting but some can cause harm.
Day/Night system
We have added a day/night cycle. Some events will be limited only to the days and some only to the night.
Some might get harsher during night times.
The day/night cycle affect the lighting and trigger sounds, so don't get surprised by hearing chickens here and there.
Mouse interface improvements
The mouse has been improved so that it now allow for interaction of the terrain/items/creatures from higher layers. If you have grown too accustomed to the old mouse style interface, you can set it up easily by switching the 2d mouse. If you don't want the height boxes indicators showing, you can disable them in the options menu accessible from within the game.
Rotation and unlocking
Some items can now be rotated by pressing the F button while building them (a direction indicator will appear) or through right clicking the menu and choosing the facing direction.
Any item can now be unlocked so that it could be moved around and about.
Other stuff
We have reworked heroes so that they are now waiting to be fully healed before returning to the dungeons. Also, heroes now require specific items to be built inside the tavern rooms if you wish to attract them:
Barbarian - bone bed
Elf - harp
Knight - wooden bed
Dwarf - room to be built underground
Mage - wooden cupboard
Sips - necromancer statue
Vechs - bird in a golden cage
Punchwood - a wooden bed and a stone male statue
Herbalist - Potted plant
Rogue/Thief - Decorative Chest
Highlander - Room above level 5
Soldiers can level up, but will not keep their levels if they are reverted back to civilians, this is done so you will want to keep a steady and regular fighting force.
Townies will now drop crafted and harvested items directly into containers if they can see free ones around them in close proximity.
You can check the full patch notes here.
We hope you will enjoy this patch and as always, you are more than welcome to leave us suggestions and feedback on steam, indiedb or on our forums.
-SMP