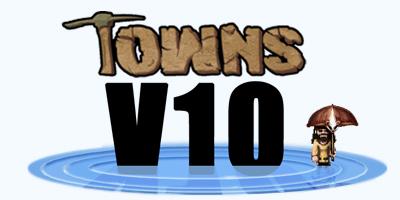 Hello ladies and gentlemen, we are proud to announce the release of Towns v10!
This build brings forth changes to how fluids behave, as well as the ability to manipulate them by blocking them with walls and flood gates as well as elevating them with the new fluid elevator item.
We have also introduced a new map, "Mountains", new crops, the bamboo and the sugar cane which require water in their surrounding in order to grow, new hats and a few new wall blocks.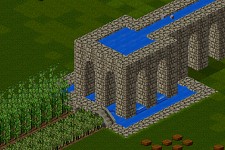 In addition, we have improved memory handling, improved the way of dropping of created items to avoid large paths and a few other fixes.
Towns v10 is savegame compatible, however, some elements may not benefit from the new changes (IE. Bamboos and sugar canes are only spawned i
n v10 maps. If you load a v9 game, you will have to wait for a seeds merchant in order to obtain it).
To read the patch notes, please, click here.
Thank you very much for your support and patience and as always, you are welcome to post any critisicm, feedback and even death threats, as long as those directed at the townies and not us.
-SMP