Hi Indiedb!
Tower of Guns will be playable at Pax East 2013, as part of the Indie MEGABOOTH, a joint effort by over 50 developers to create the largest booth in Pax history. (www.indiemegabooth.com).
Specifically, Tower of Guns will be showcased as part of the MINIBOOTH, a sub-booth within the MEGABOOTH, where every day a different rotation of games is showcased. Swing by on Sunday, March 24th, booth 581, to try your hand at the Tower of Guns demo and chat with the developer.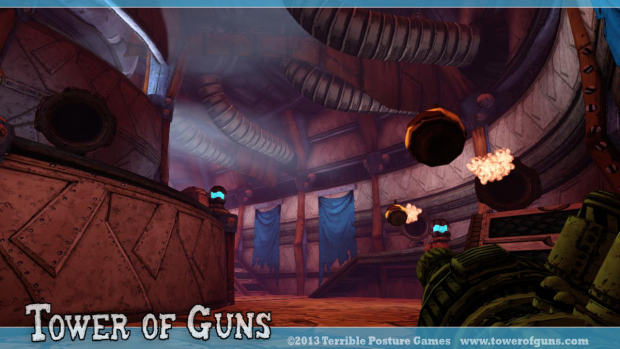 ADDITIONALLY, I'll be talking on a panel on Saturday, March 23rd, at 4pm in the Naga Theater. The panel is called "After the Endgame", and it's about former 38studios employees who turned indie after the highly public collapse of that developer. You can learn more about the panel at www.bestpanelever.com!
Hope to see you all there!