Tower Defense : Clash of WW2
Tower Defense : Clash of WW2 Is a war adventure mobile game developed and published by Dovemobi We offer you the best free strategy tower defense game to pass time on your mobile phone or tablets. With stunning graphics and addicting story line.

Act as a soldier of the United States and defend the island from German invasion.Each level has different map and difficulty, which you need to learn it all to provide the best scheme of defense.Choose your strategy wisely in either spending money on weapon or anything else.
Choose your weapon to destroy all the enemies
When it is necessary, you may also call for additional help of missile or thunderbolt for the instant kill of rescue. And, what makes this game super fun is the balance of challenge you will have during the play. The Germany troops consist of a combination of land troop, air squadron, and water troop. You will lose one heart for each enemy troop that successfully pass through your defense!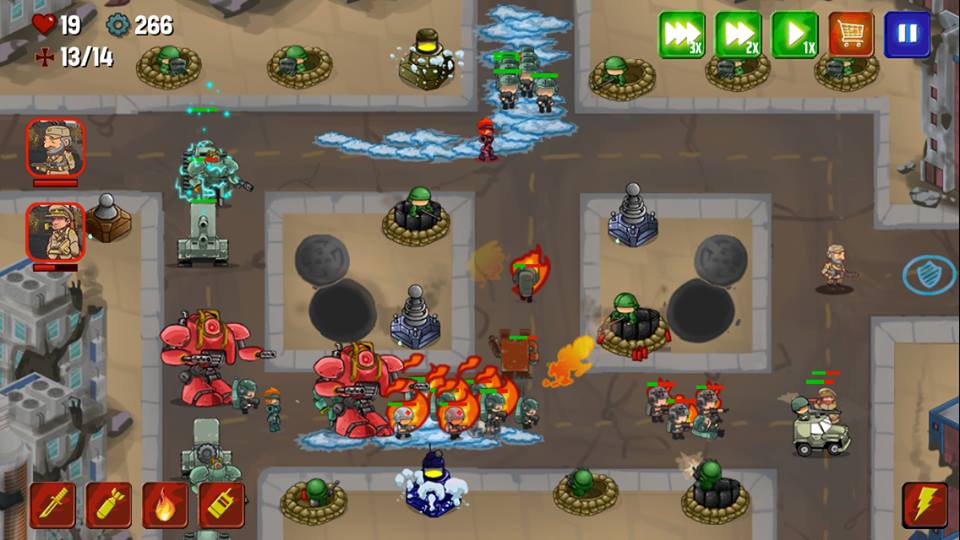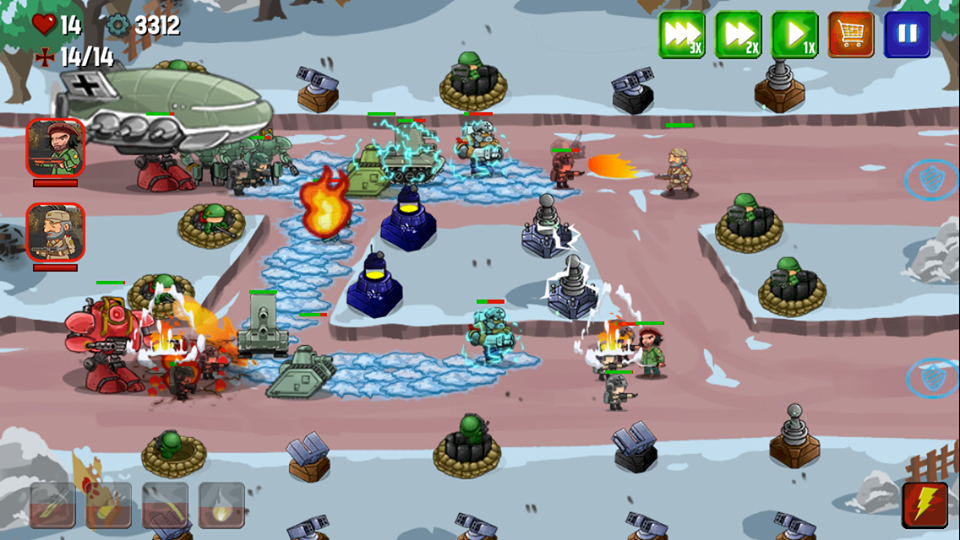 Fight along popular heroes of all time to win the deadliest WW2! Unique TD Game You Never Played Before.Only the best strategy can lead you to glorious victory!
Play Now for FREE : Dovemobi.net