Tower Commodore has now released it's non-stop server, built for online rts hardcore gamers, who want to improve their skills or just have some fun with their friends.
The version 1.4 also has some speed improvements and some balance issues fixed:
-unit and tower destruction sound changed
-tank life reduced from 290 to 200
-units are have a higher priority than buildings as targets
-generator maximum energy increased from 75 to 100
-the units and computers AI is now improved by 100% from v1.3 or less
-players can no longer chat in th server lobby
SERVER LOBBY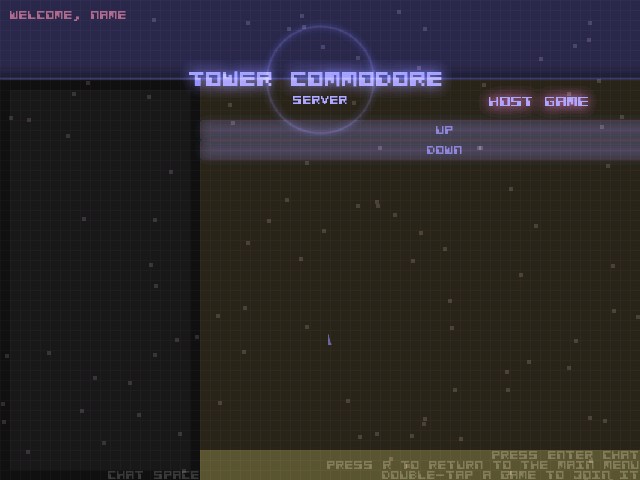 Unlike the online server, the private multiplayer gamers still have to type in the long ip address.
Just a glimpse


NOTE: PRESS SPACE TO REFRESH OR LIST THE AVAILABLE GAMES!
Have fun!