The review is going over every detail including the gameplay experience, and suggesting some major updates to the game. It was made by a Command and Conquer and Total Annihilation fan who pointed out the pros and cons of the game making it clear that the game 'is screaming for a tutorial'.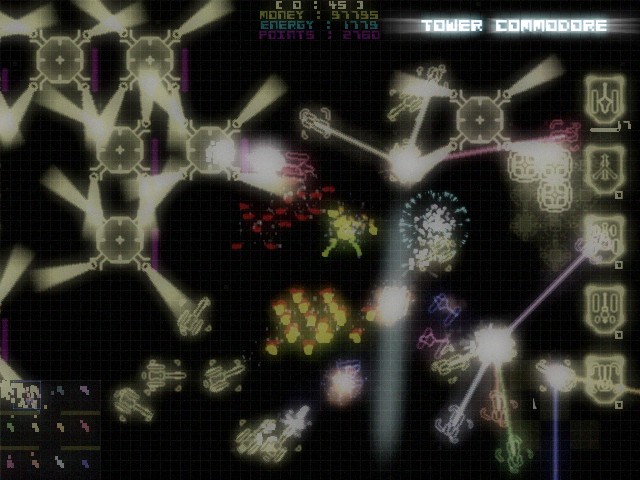 The original review: Indie-gamers.com
Quotes:
" Having played way to many RTS games that featured world war scenarios, it was refreshing to play an rts game that had a futuristic neon style to it."
"Tower Commodore has a really big learning curve, maybe too big for most people."
"There is a lot to be enjoyed here but I believe the biggest drawback for this game are the people that want to jump in and start blowing up some enemies"
"once you get the hang of the controls and -honestly this only took me 5-10 min-, I had a lot of fun"
"Selecting units and putting them on the map was also a very welcoming experience and I would like to see this in more rts games, the graphics style definitely helped in making selecting units better..."
"In the end, this a hard game to get into, but you will be rewarded once you master the controls and you will definitely have a lot of fun!"
A lot faster download link: Gamejolt.com