This week we had quite a lot stuff to do with menus and other UI stuff. Menus and score screen were re-designed. We got that power up selection up and running along with some new graphics for it.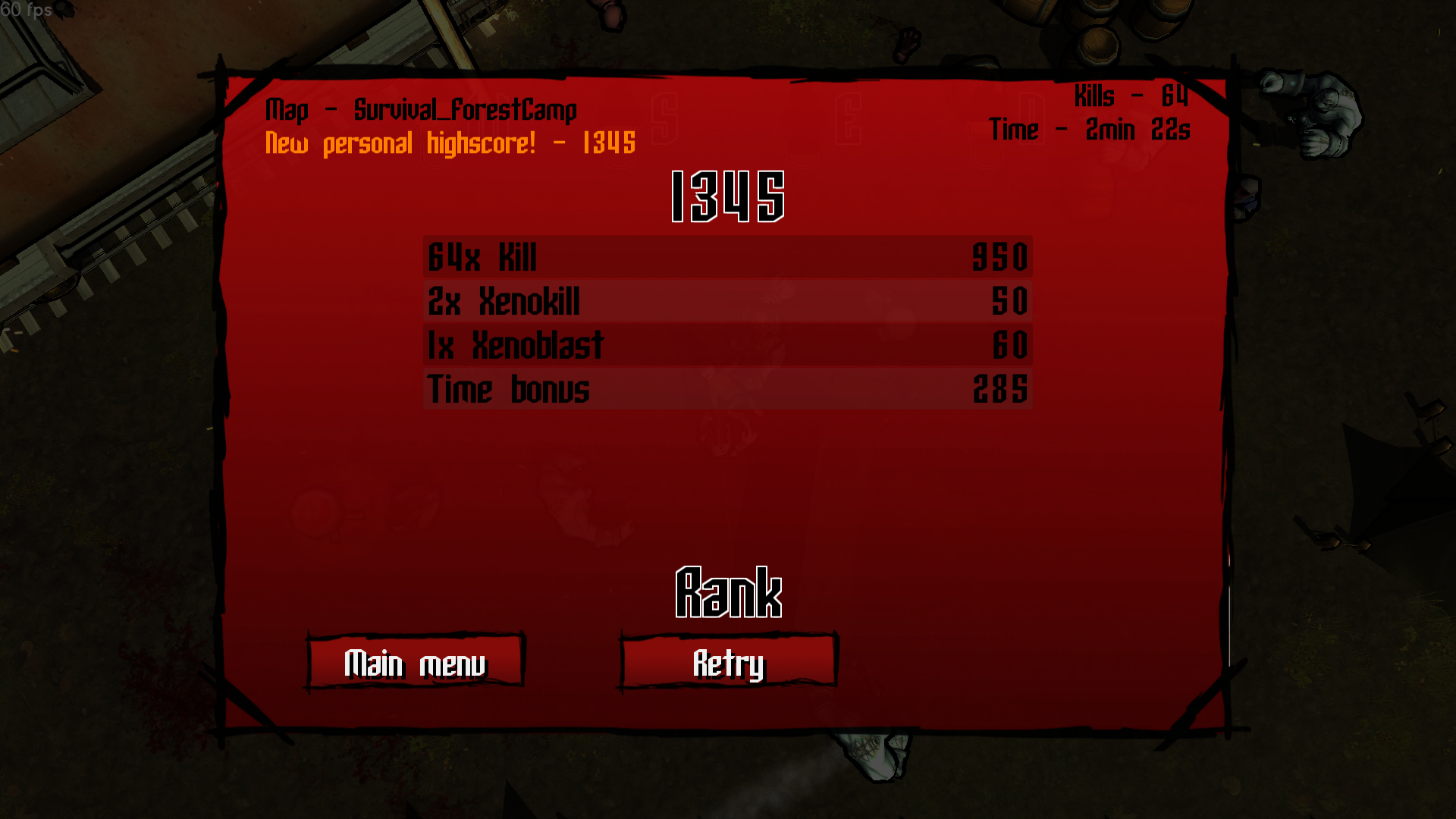 One of our minor systems, secondary weapons, went through a redesign and one of our programmers spent most of the week implementing the new designs. Initially powerful weapons dropped as timed powerups. Now the player gets to choose his secondary weapon along his primary one. Be careful though! Secondary weapons have limited ammo which charges up over time. So you should only use them when in a pinch!New enemy type was also introduced this week: an exploding fatty that pukes green goo on you. First we had some problems when it was brought to the actual game build, but after all it was easily fixed. Now the fatty is running around the map happily.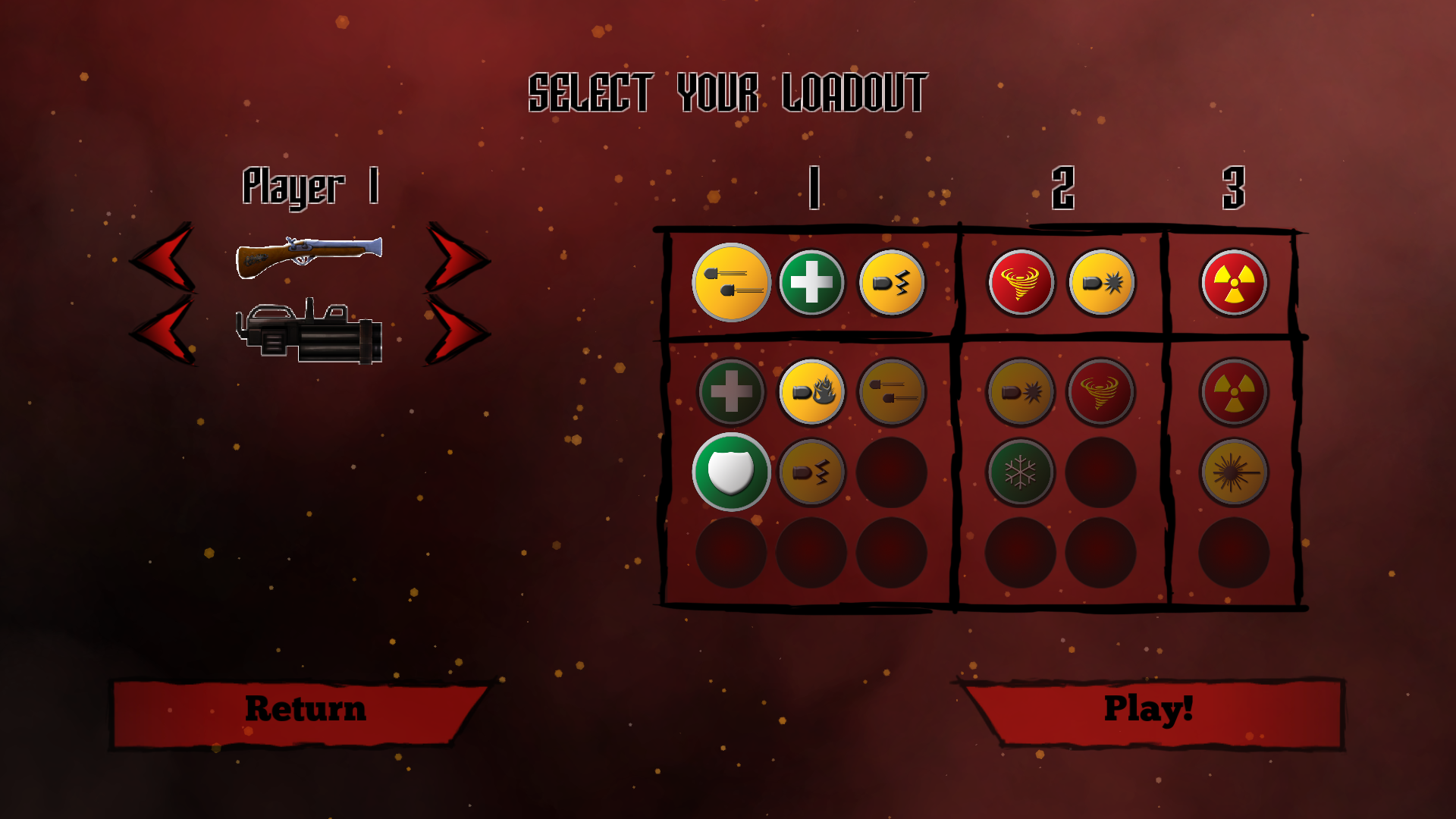 Our 3d-artist was experimenting with animations and he made a leap animation for the charger zombie. We are working hard to have more variety in our enemies.The next couple weeks should be interesting. Look forward to what's to come! You can find more updates on our twitter and we're trying to kick it up a notch.Oh and if you have anything specific you'd like to see us write about we'd love to hear it! Hit us up with a tweet or send us some mail and help us with topics for our future devlogs.