You can check out the bracket as it updates right here: Binarybeast.com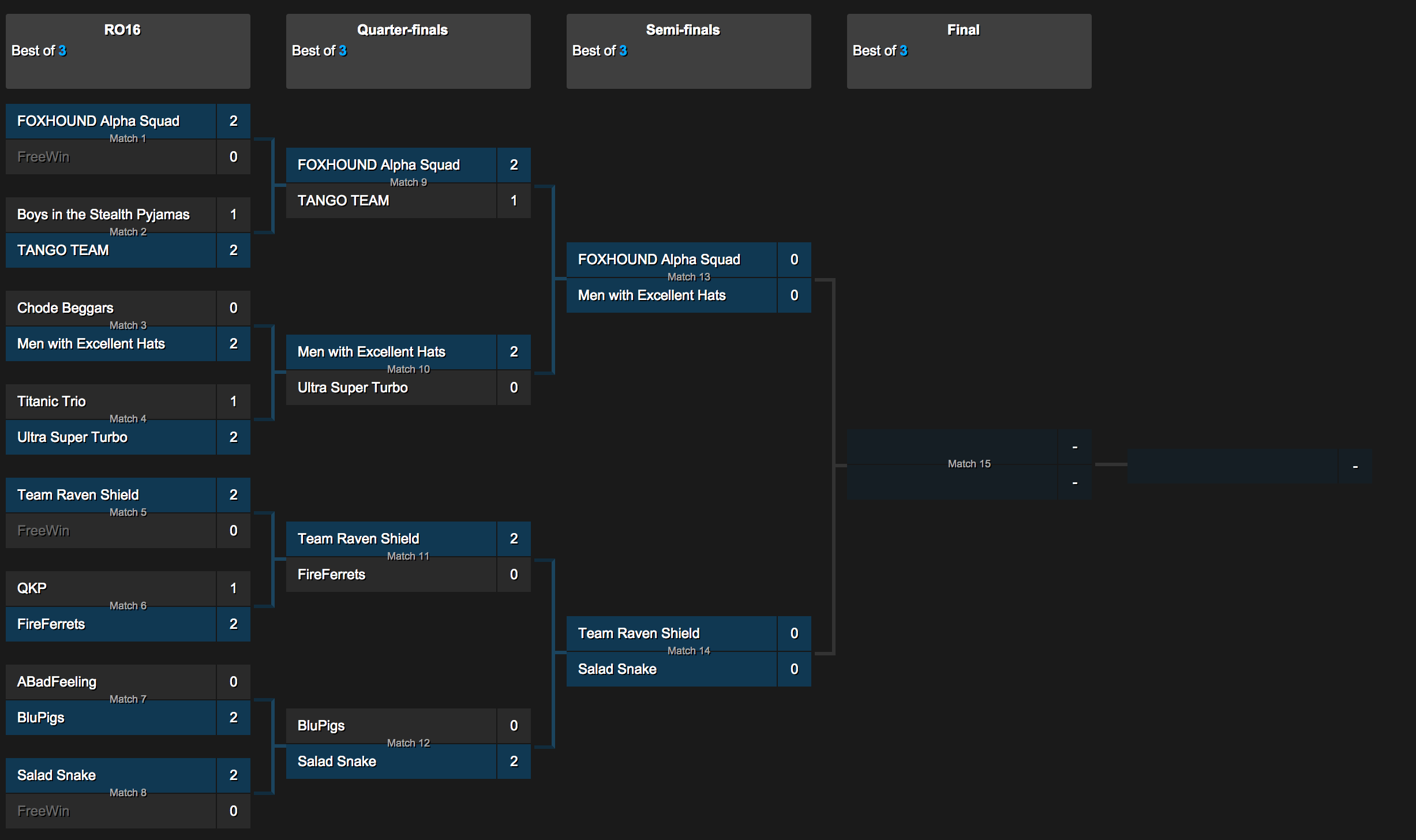 We are entering the semi-finals of the winners bracket. This is a double-elimination tournament, so the winner of the loser's bracket will still have a chance for the gold! The calendar in the upper right hand corner of SuperbossGames.com will be updated as new match times are set in stone. Here's where you will want to go if you want to watch the matches:
Where to watch
Twitch Channel: Twitch.tv Make sure to follow this if you don't want to miss a match. Twitch will let you know when a new match is starting.
Youtube: Youtube.com You can watch past broadcasts here from a variety of angles including from the individual players. Definitely subscribe!
Other Links
So far so awesome. Who are you rooting for in the tournament?