We're delighted to announce the release of our action rpg style historical adventure Totem's Sound!
It's the almost true story of the Norwegian explorer Johan Adrian Jacobsen and his journey to the American North-West in 1881...
We can't possibly write more, because we are sitting in the middle of the museum that Jacobsen worked for, right next to the actual artefacts, that our "hero" collected, trying to install some sort of game station.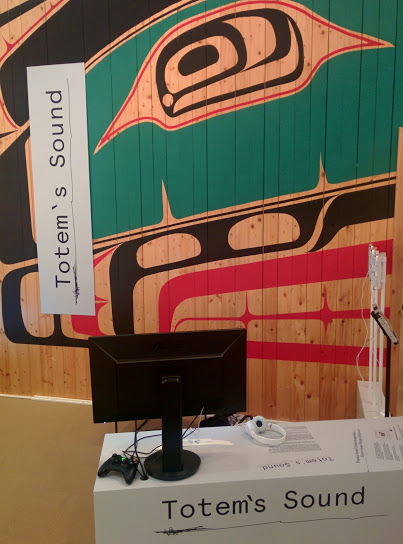 So, please have a look at our itch.io page for downloading now, we'll be back with more information and some download links on the IndieDB later! Enjoy the game, to be played with either keyboard or x-box controller.
p.s.: You are of course also welcome to pass by at the museum, if you happen to be in the South-West of Berlin right now. There will be cake.