So, you crashed into this page? Nice, now I can explain you what is Torni.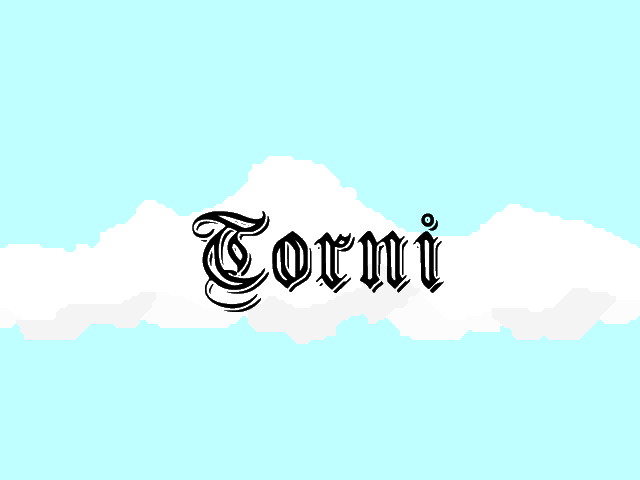 Firstly, torni means "Tower" in Finnish.
What can you expect?
Of course a tower-climbing game! But Torni is more likely a RPG game. Well, the time is limited, since the water is rising all the time. But if you're fast, you can and will meet and help other people in trouble.
---
The kingdom of Alanko is in trouble! There's going to be a large flood soon. Why? Because the arctic glacier is melting. And it's melting fast! So, the only hope of the people of Alanko is to go into the tower called Torni. Nobody's been there in the last two hundred years, but the legend tells that up there will be a wise man with great ship, to save the people of Alanko in trouble.
You are Ori, a guy with strange name. You are the last one to go into the tower. You're in hurry, the water is coming right behid you. Jump, jump, jump and jump, and maybe you can find what lies up there......