Hey everyone,
Desura Release & Top 100 on Greenlight!
Thief Town is now available on desura! And, in the top 100 on greenlight! As of this posting, we are #53. Awesome!

We are so close to being greenlit, if you have yet to cast your vote, please do. Get all of your friends to vote for us too! Games are greenlit based on relative popularity, so it is unclear how many more votes we will need to get in.
If you bought the game on Humble, Desura, or the Groupees bundle, thanks so much. I hope you are having a great time stabbing your friends. For the Steam release, we will be working on a new update featuring achievement support, a new level and gameplay mode, more items in spy town, and maybe even some other features. The sooner we are greenlit, the sooner we can start really putting this build together.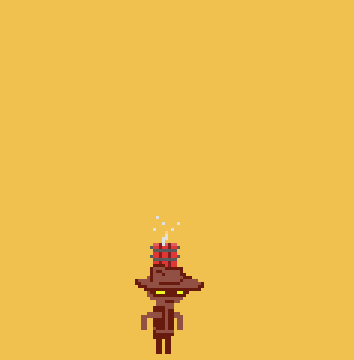 Spooky Town
The game update we have planned is tentatively titled "spooky town", and will feature:
Two new items: the TNT (pictured above), and booze, which inverts other players' controls.
A new level: The Mansion, which is a spooky mansion, featuring lightning strikes, chandeliers, and more.
A new Gameplay mode: More info to come soon!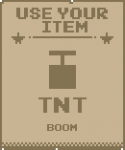 Remember, if you own the game on Humble or Desura, you will be able to get the Steam version either automatically, or from emailing me directly.
Thanks,
-Bread