J here with an update! Some have asked about new weapons that would be in Ethas: Embrace of Destiny. Well today we finally have something to show you all! In the render below, we have the blades that are part of the Ethisian Steel Weapon set, modeled and textured by our own Kevin Eriksen.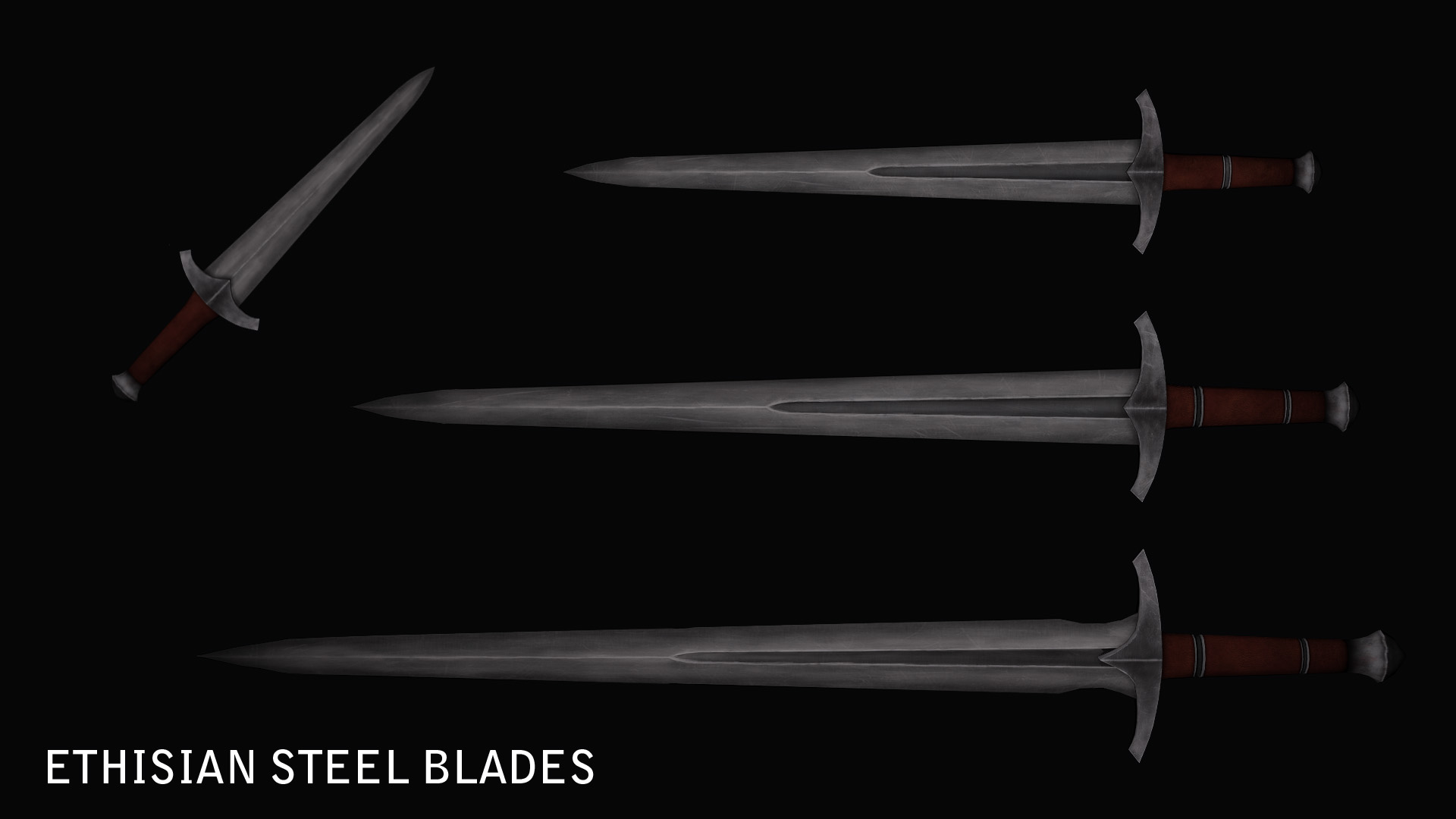 The weapons showed above are as followed;
- Ethisian Steel Dagger
- Ethisian Steel Shortsword
- Ethisian Steel Longsword
- Ethisian Steel Claymore
This is just a part of the full weapon set Kevin is working on, too include the above blades, bow and arrow, etc. This is just one of many of the new weapon sets that Ethas will have. But of course, we all know you just want to see an in-game screenshot, so here you go;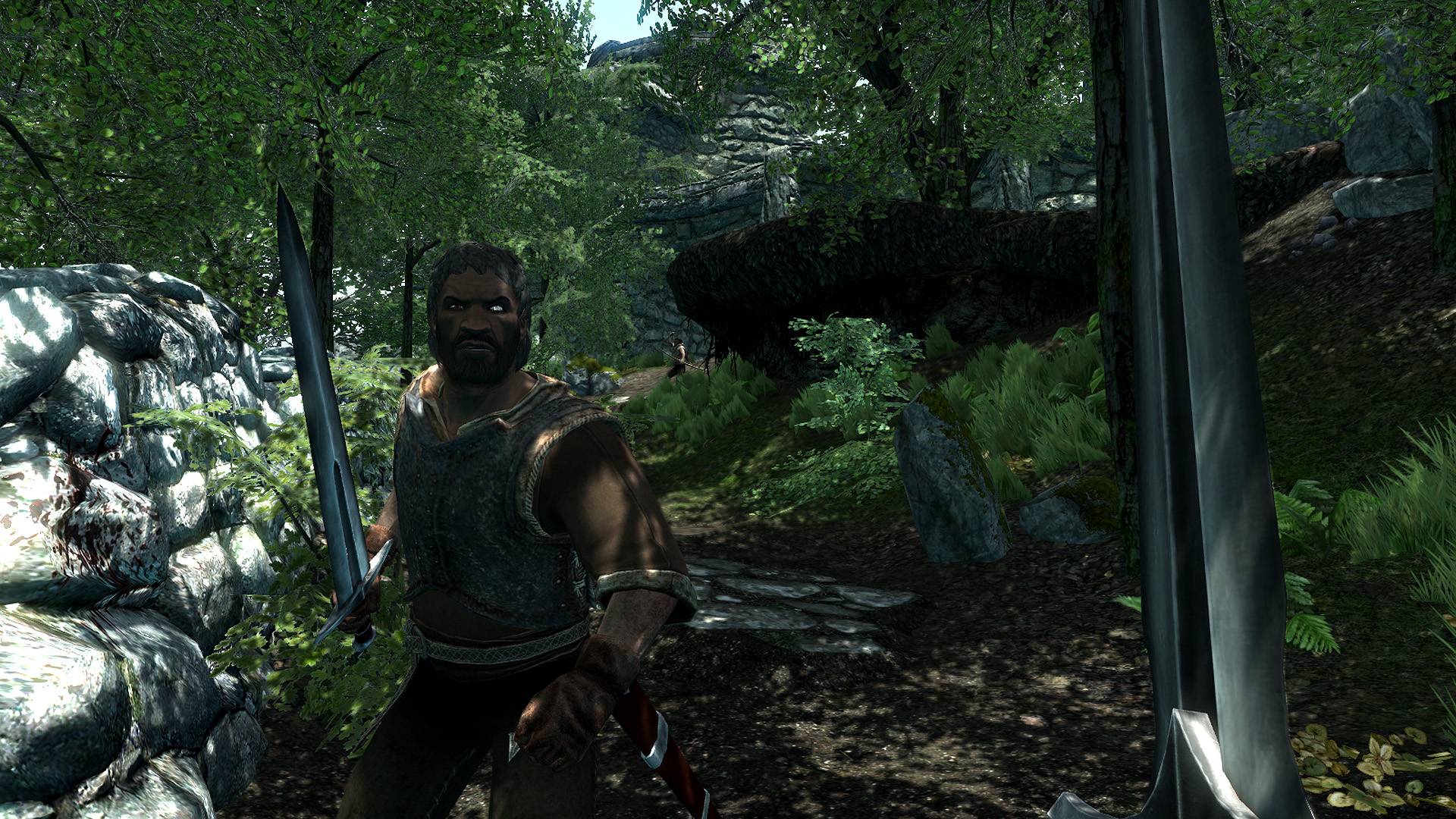 Shown within the same pic is not only some of the Ethisian Steel Weapons, but a piece of the Great Valley region, and also an insight as to what you will encounter while exploring.
We'd also like to welcome a new addition to our crew. Ceri Rogers (aka DiGiTALZOMBiE) is joining us as an architectural modeler. Get ready for some incredible new architectural styles in Ethas. Hopefully we'll have the chance to show off some of his work in our Winter Update, so stay tuned!