Tomb of Twelve Synopsis:
Play as Bumpus, on his epic, open land quest to toss aside his life of living inside of a cardboard box, for the adventure of a life time capturing priceless gems, unlocking puzzles, taking ghost form and avoiding dangers of all kinds. Download the full game now for free on PC, Linux and Mac.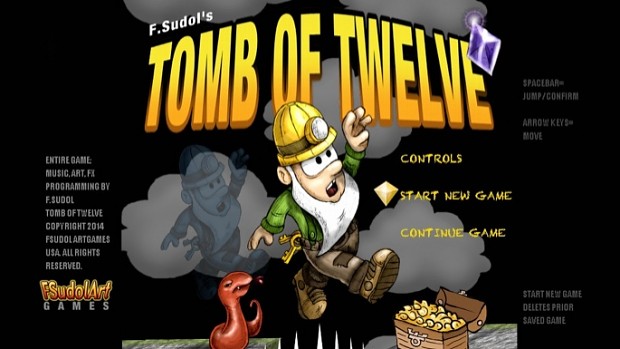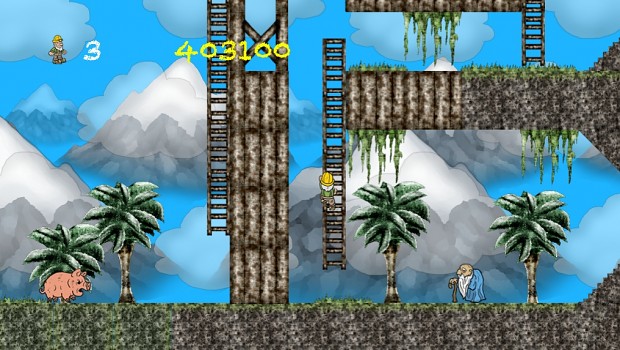 Tomb of Twelve Features:
-Single Player Adventure Game set in a large open Land to explore as you like.
-Run, Jump, leap, swim, bounce, slide, avoid, duck and hop your way to treasure.
-Game requires quick reflexes, skill, patience and timing to complete.
-Acquire Ghost Form and turn into a flying ghost or back into human form at will.
-Ghost Form allows you to reach previously unreachable areas.
-No weapons required. Just your agility, jumping ability and brains.
-Save checkpoints remember your progress after you unlock important items.
-Full and persistent Day into Night cycle.
-Choose to ride on a mine cart, racing down a mine shaft at full speed ahead while avoiding pits.
-Customizable features allow you to choose one of the game's many exciting tunes, change the color of the sky, your character (once paint jars are earned), and more.
-Sleep to regain lives. Several mini Homes to discover, save and rest inside of.
-Face many forms of dangerous animals, creatures and traps.
-More than 12 Tombs underground and above to discover and unlock, each unique in challenge, design and difficulty.
-Inspired by classic side scrolling adventure games of the past, with Parallax layered graphics.
-Mysterious but solvable Puzzles that require thinking outside of the box.
-A wise old man offers clues to guide you through the Tomb of Twelve.
-Continue collecting Gems to raise your high score, after solving each Tomb for endless replay value.
-Special Warp Doors for fast travel across the Large landscape above and below ground.
-Easy to play, but a challenge to complete.
-Continue playing your adventure after finishing the game to find all of the secrets.
-Graphics, music, programming and design by artist F.Sudol of FSudol Art Games.
-Game created on Game Editor, game creation program for PC, Mac OSX 10.5+ and Linux. Visit www.game-editor.com for details on the software.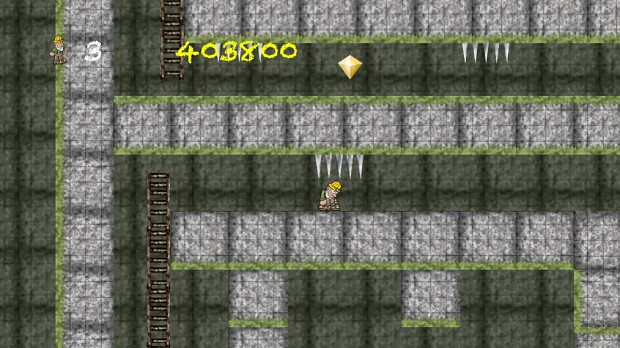 Play the game now at Indiedb.com and experience a brand new adventure with Tomb of Twelve.