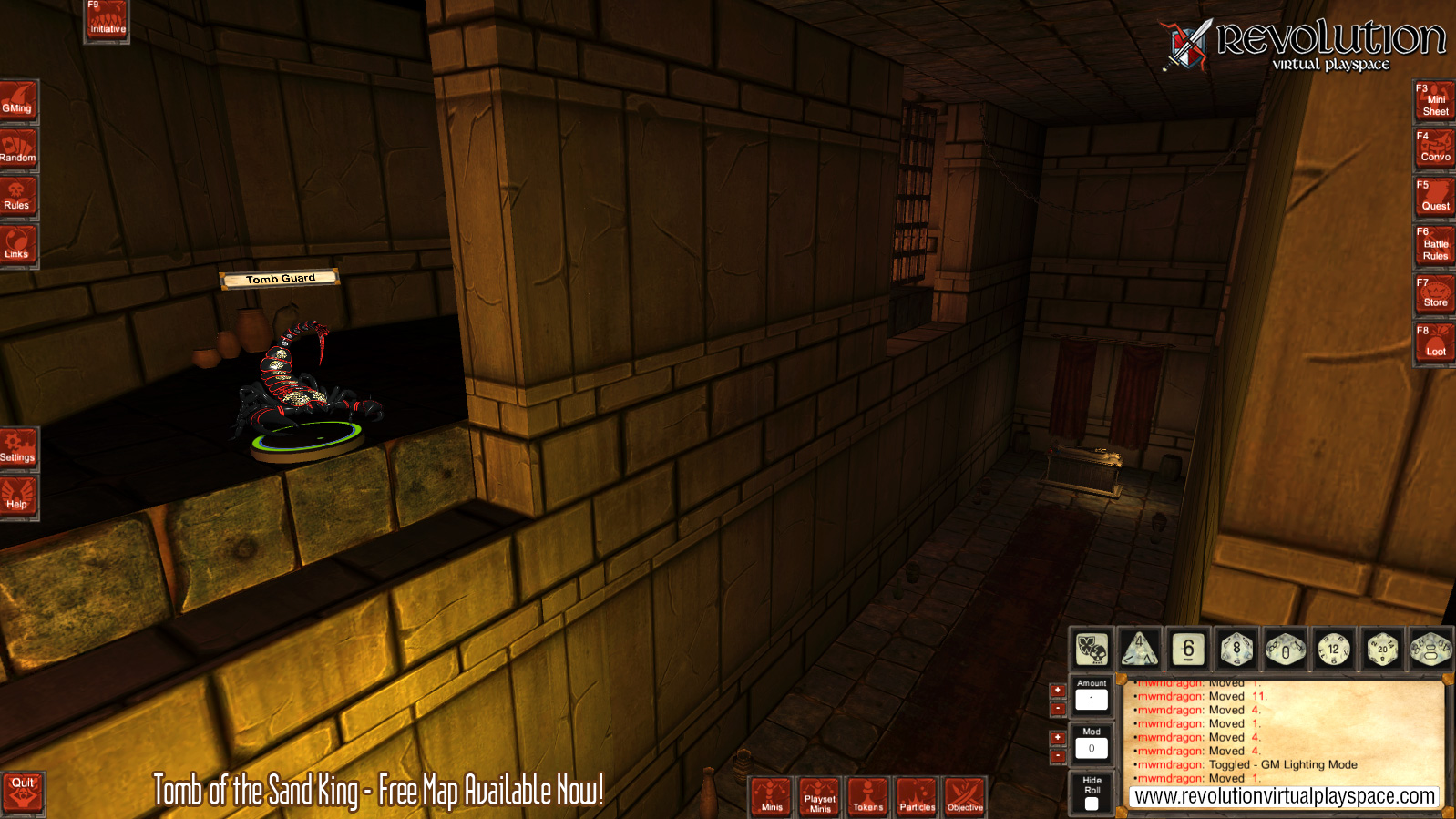 Tomb of the Sand King (Free Map Now Available)
- This is a Tomb based Dungeon that can be used in any module where the heroes encounter a tomb in the desert. Treasure, Traps and a boss room await your heroes! Includes a starting point..First person control mode suggested for the players.
Load the map, add your monsters and heroes and enjoy an evening of fun!
(Located Under Maps)
Revolutionvirtualplayspace.com