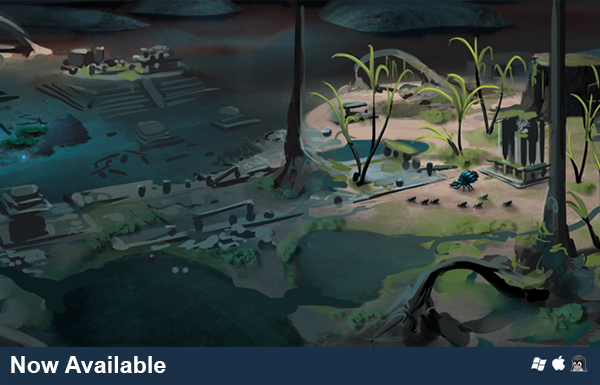 Hey Everyone,
First, i'd like to thank everyone for all the positive feedback, it has been great moral boost for the whole team!
The Hive patch 0.02 is now live! Tomb of Ara'desh will add more playable content to the game.
Features:
Mac/Linux versions
New playable level "Tomb of Ara'desh"
New player building "Worker Den"
Tooltips
More ambient sounds
Hpbars are now enabled.
Trap mechanics.
You can now see visually food and resource piles near "Worker Den"
Minimap improvements, you can now click on the minimap location.
Hotkeys improved. Clicking two times on unit group number moves camera to group position.
Added better collider on doors.
Added help tips and current map name to loading screen.
Camera collider box improved.
Mineral and food animals/pools now dissapear when they are depleted.
Added timer on mainmenu to show estimated time when the next patch is going to be available for players.
Unit movement and combat mechanics improved.

Several bug fixes.