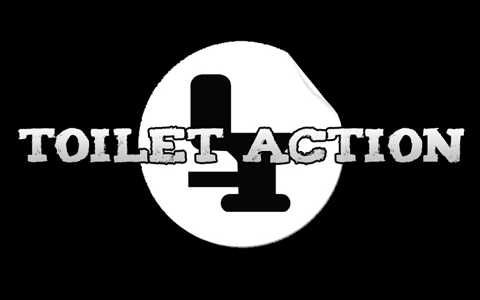 The world is hard, the world aint fair ... especially not when you're drunk! One of the most hardest tasks for a guy is to hit the toilet while being shitfaced. Now you can slip into the shoes of one and prove that you got what it takes to be the Piss-Drunk-Toilet King!

Now for your own pleasure (or displeasure, depending how well you play) "Toilet Action" has made it to Mod DB!

Time to slip into the shoes of a normal guy that likes to go to parties. It's all about the drinks, all about the music, all about the people ... and all about hitting the toilet!
Going to the toilet while being drunk can be harder than most people imagine and can often end in a bad mess.
Some people might say "Why not sit down?", well the answer is simple ... Because you are a true man!
Prove yourself now and show the world that you got what it takes to be the King of the piss-drunk toilet visitors!