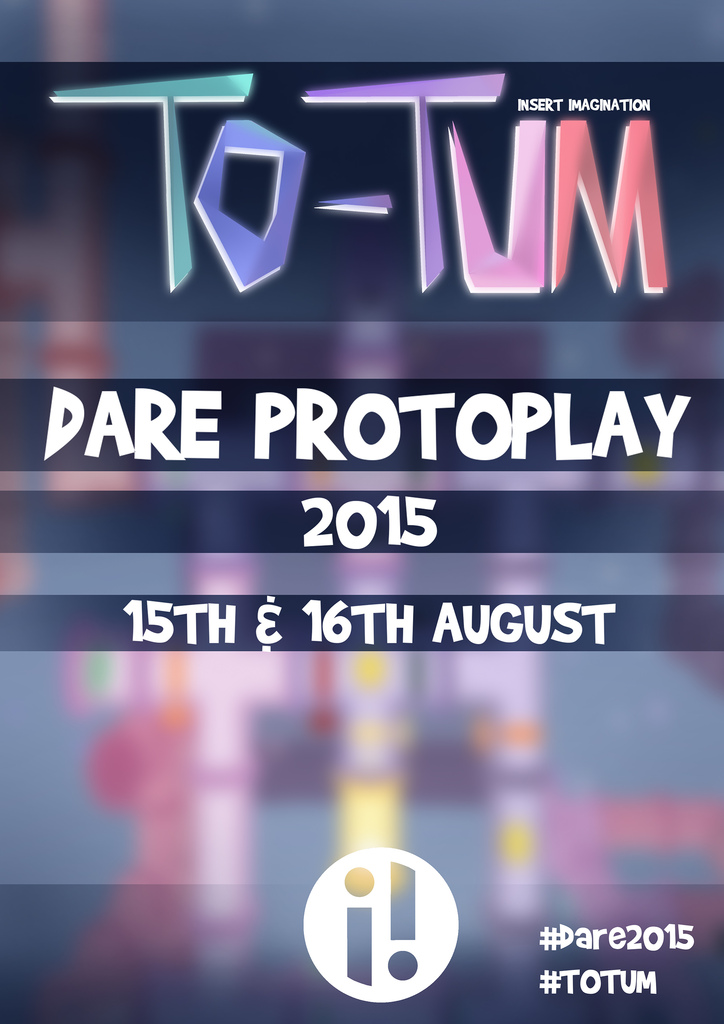 Insert Imagination will be be showcasing To-Tum at ‪Dare to be Digital Protoplay festival on the 15th and 16th of August 2015, alongside several other awesome Indie and local Dundee game developers, at the prestigious Caird Hall!
Insert Imagination took part in Dare to Be Digital 2014, creating their Vita game Kuria!
Dare to be Digital is a video games design competition targeted at university students and recent graduates, started by and held at Abertay University, Scotland in 2000.
Dare ProtoPlay, a video game and consumer event, takes place in August every year, formerly held at the Edinburgh Interactive Festival until 2010 but now at the Caird Hall in Dundee. This free event is open to the general public.
Dare 2015 is to be held on 13th–16th August in Dundee City Square and Caird Hall.