A 2D Action-Adventure Game

Demenasa was a prosperous land, filled with lush forests and greenery upon every hill...
But everything changed when young Renato received a mysterious letter. He'd soon find out that his destiny shaped the future of Demenasa and the hearts of everyone who lived there.
Can Renato return Demenasa to the way it used to be?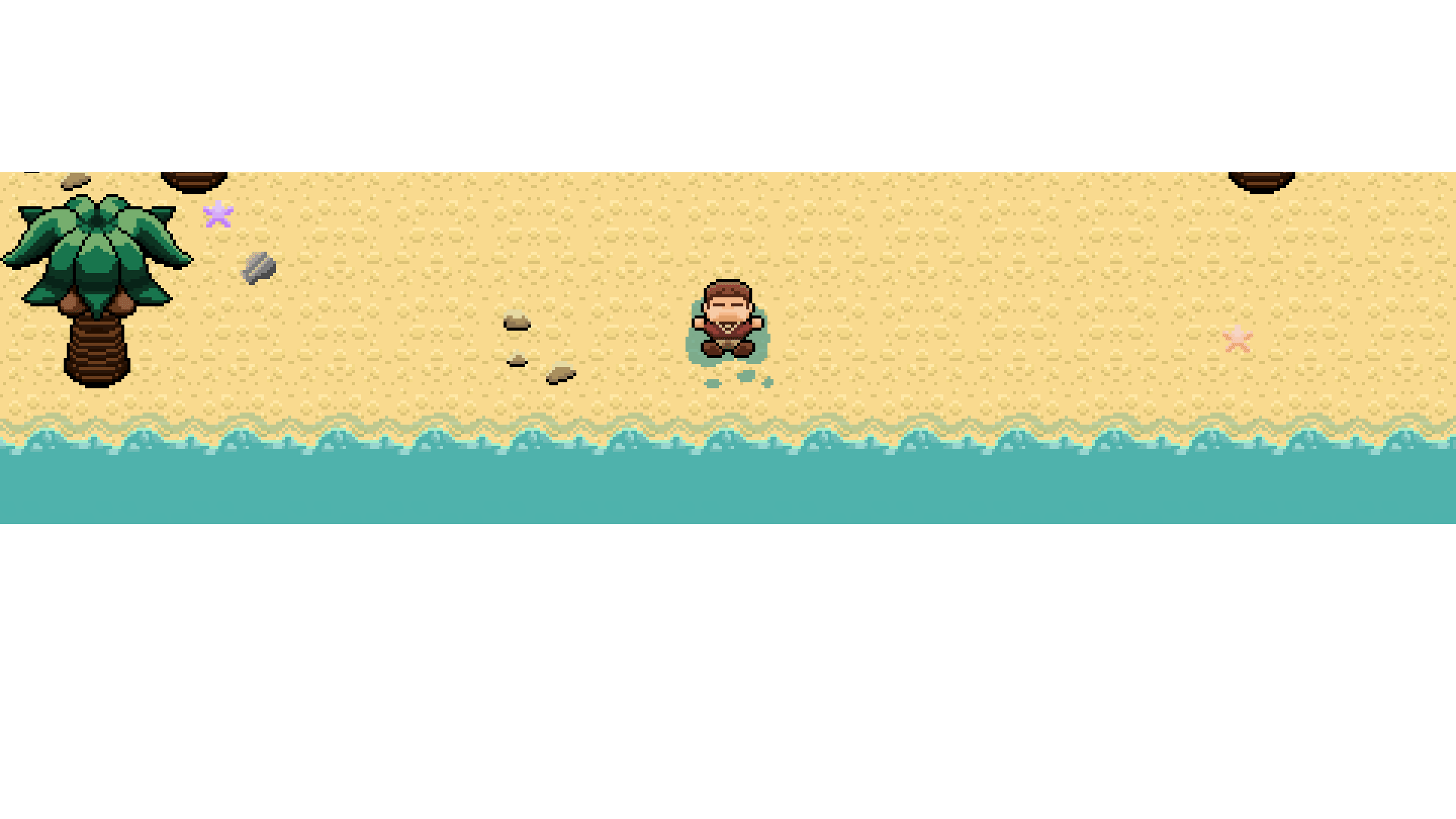 STORY INTERACTION

Travel around to various locations as the story to your adventure unfolds.
Talk to NPCs to learn about Demenasa and finish quests!
Buy items from shopkeepers and stay at Inns to replenish your health.
Talking to NPCs or reading certain books can lead to different item quests!




COMBAT

Combat different enemies located throughout the game.
Your sword is your main source of damage throughout the game, but you can obtain different swords to upgrade your strength! Swords damage is cut in half if you run out of stamina, so obtaining new swords is important to take down powerful enemies, even when you aren't are full strength!
EXPLORATION

Dive into the depths of dark caves and mysterious dungeons as you explore the land of Demenasa!
Find hidden treasures and items that will help you complete your journey or obtain new armor, swords and shields! Complete puzzles using your wit and Aura Orbs throughout the game.
Buy lock picks to unlock different tier chests!
Buy Manuscripts to read ancient text on doors and unlock what's behind them!


AURA ORBS

Use a wide variety of magic abilities by collecting Aura Orbs.
Harness the power of the wind and air using the Zephyr Orb!



Crush the enemy monsters with the Stone Orb!



Make a splash during combat with the Aqua Orb!



Burn away the opposition with the Ember Orb!



Light up the fight using the Lightning Orb!


Each orb has special and unique abilities outside of combat,
to help you solve puzzles and destroy obstacles in the path of your journey.

STAMINA MANAGEMENT

Make sure you prepare for a long journey! Buy different items in town to help you complete your quest.
If you run out of stamina on the battlefield you'll lose half of your strength and be unable to hold your shield.
Some enemies can negate armor or sap stamina when they attack,
so eat up to gain energy and continue fighting at full power!


THE DEMO

The Demo of To See The King is now out released. Please check it out!
If you'd like to see some of the previous development on the game, click here.

Thanks for checking out To See The King, more updates will be on the way!
This game has a TBD release date, but it is targeted to be sometime near the end of the year.