Tracks and Turrets Game Levels
Please vote YES for TNT on Steam Greenlight!
Follow Tracks and Turrets on Facebook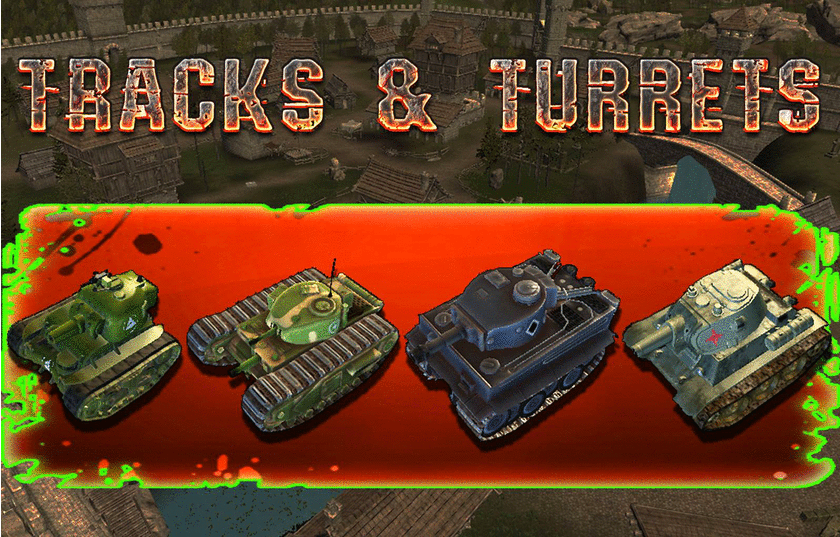 Overview
As we've promised, in the game features, Tracks and Turrets will have multiple, online, game modes 'and' a single-player mode. Online game modes will include the obvious suspects; Deathmatch, Team Deathmacth, Capture the Flag and a couple of other game modes that should spruce-up the standard multiplayer experience up a notch, such as: Strongholds, Defender and a new game style that we're not going to reveal, just yet!
We thought we'd show you some of the levels we've been working on, in which, you can play these online modes, just to help you get a glimpse of what we've been doing.
Wastelands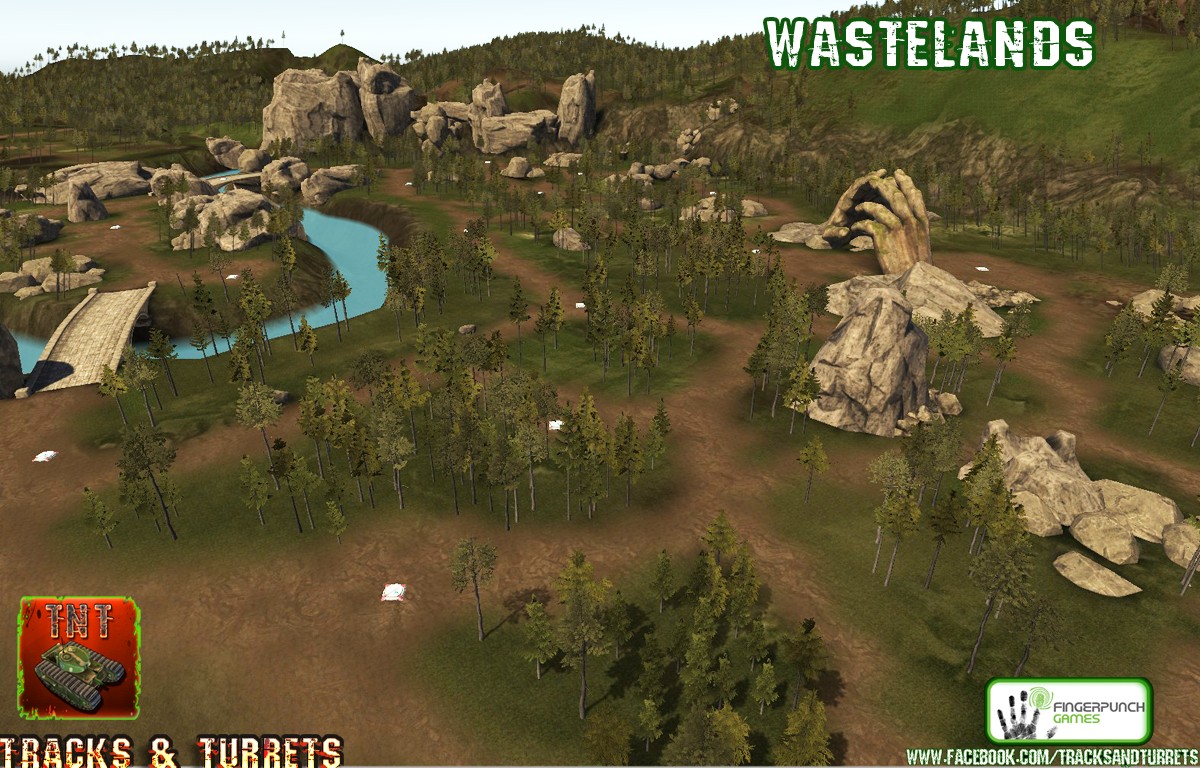 Wastelands is a large level and can cater for up to 24, online, players.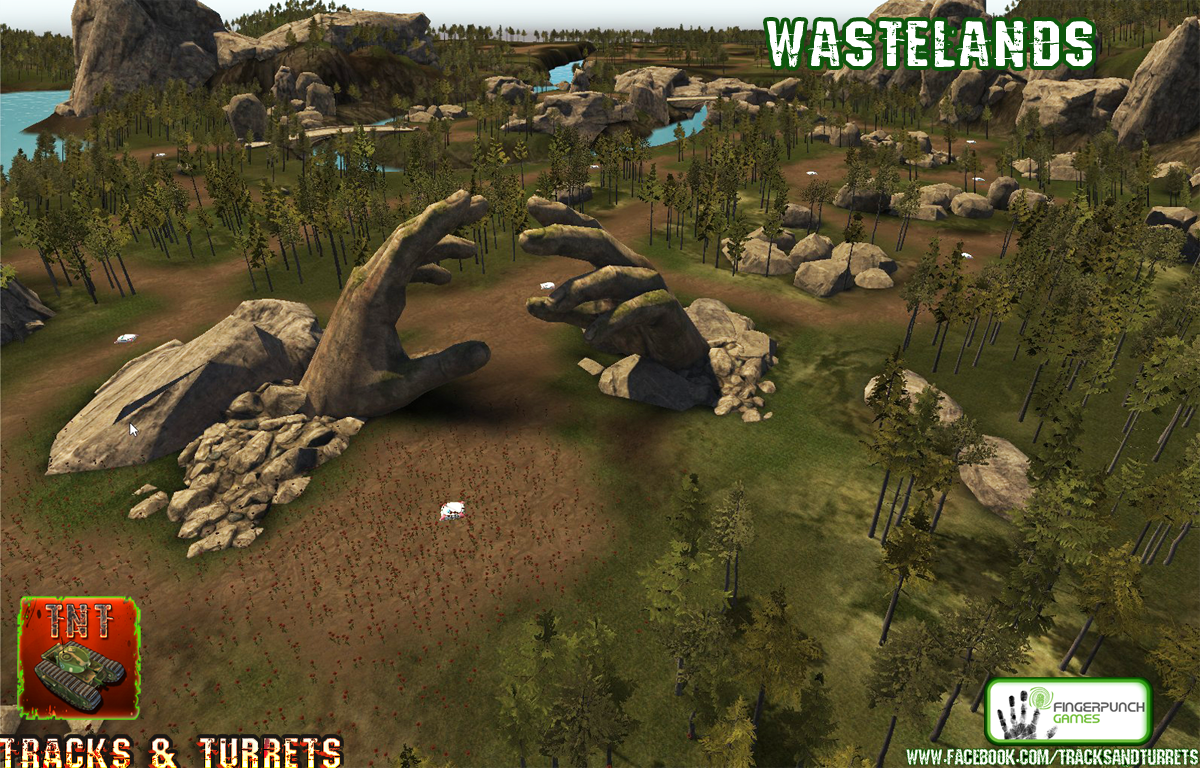 It's a level that's had a lot of time and effort invested in it. But we'll be adding more destructible props and objects to make it look even better, as development continues.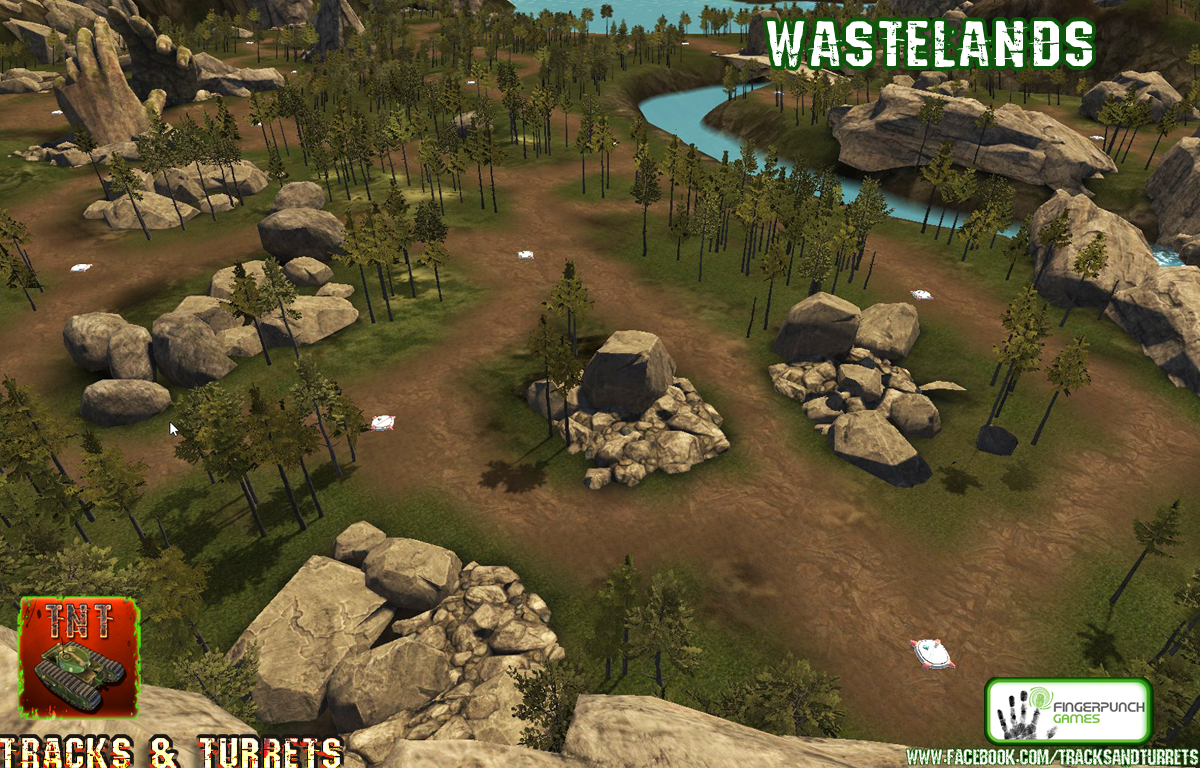 Wastelands has 17 power-Up pads for players to collect much-needed ammo resources and additional Power-Ups to help you win the battle.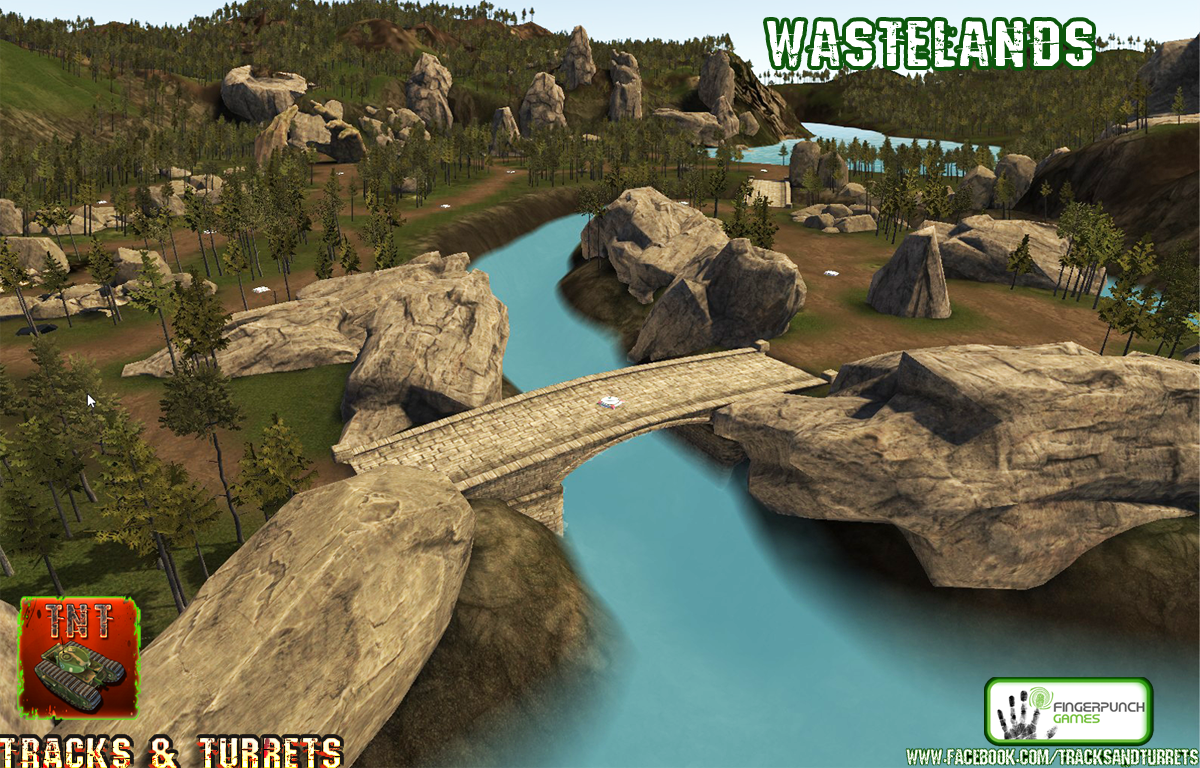 We've tried to add plenty of interesting routes, and landmarks, to help you navigate the level, track down your enemies and ambush them!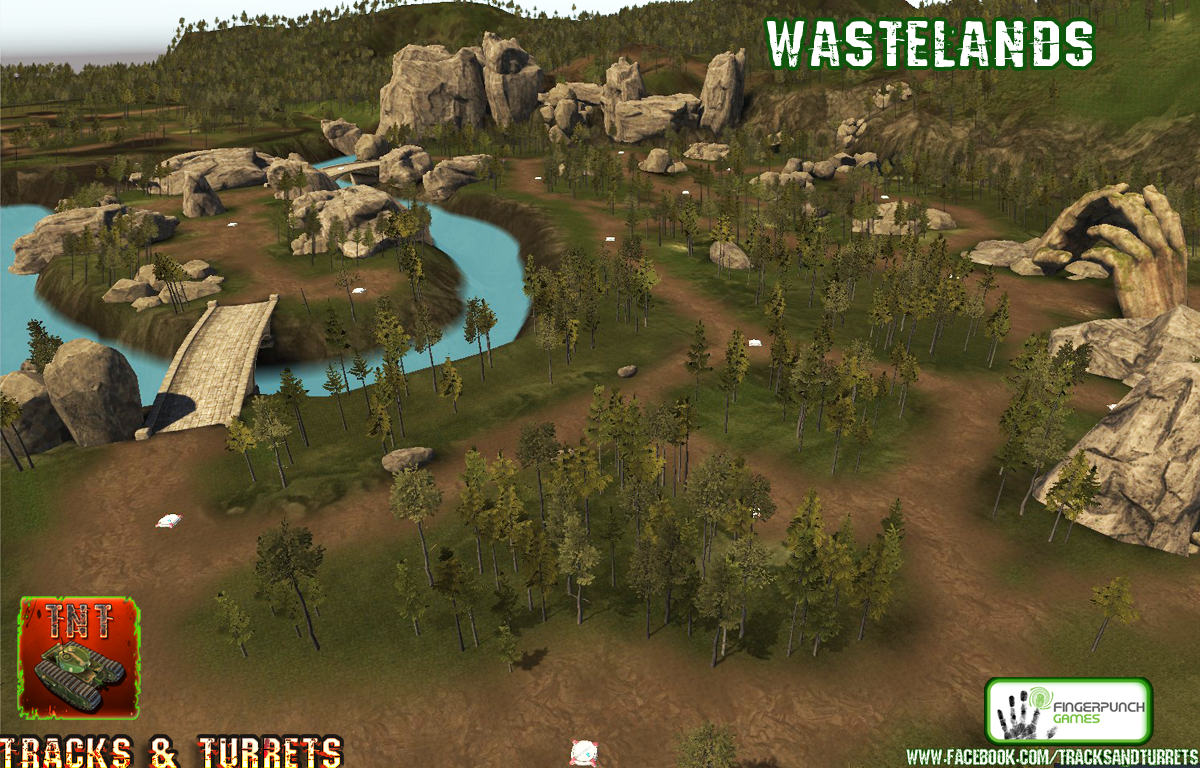 Wastelands should provide you with hours of online, chaotic, tank-battling fun, especially when the level is at maximum capacity :).
Desertlands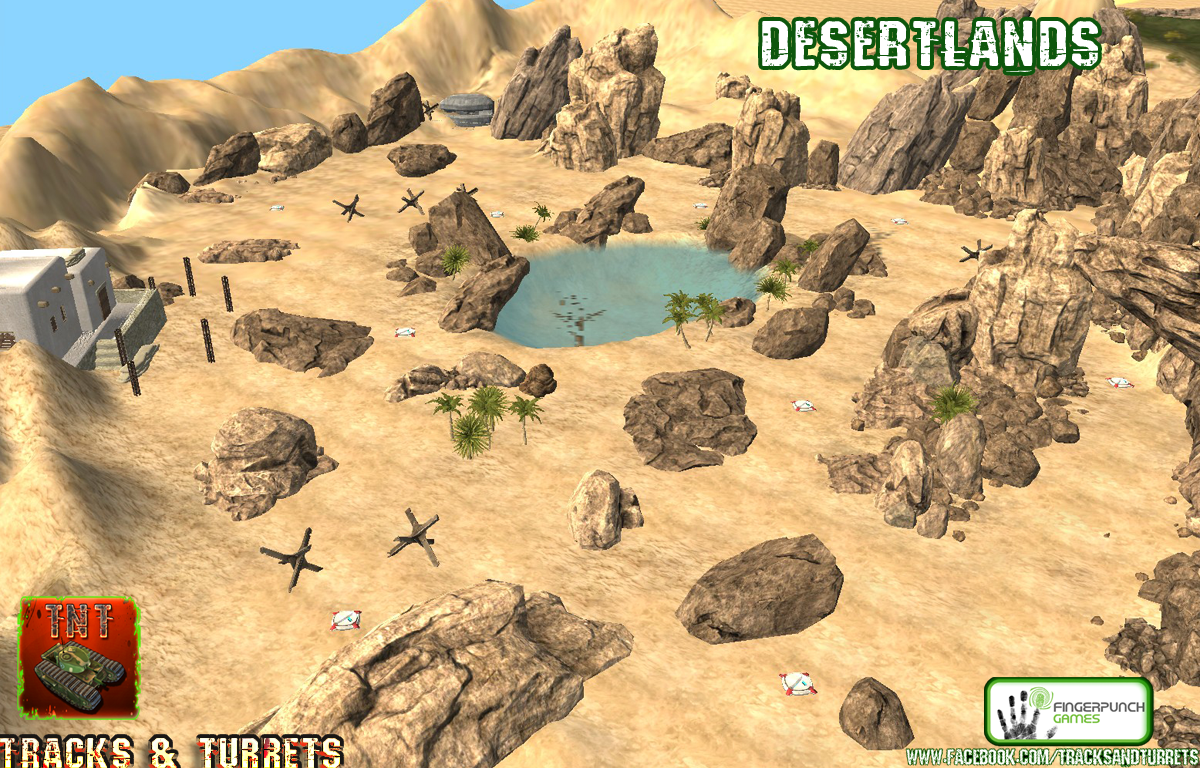 Desertlands is a much smaller level, catering for a maximum of 8 simultaneous players.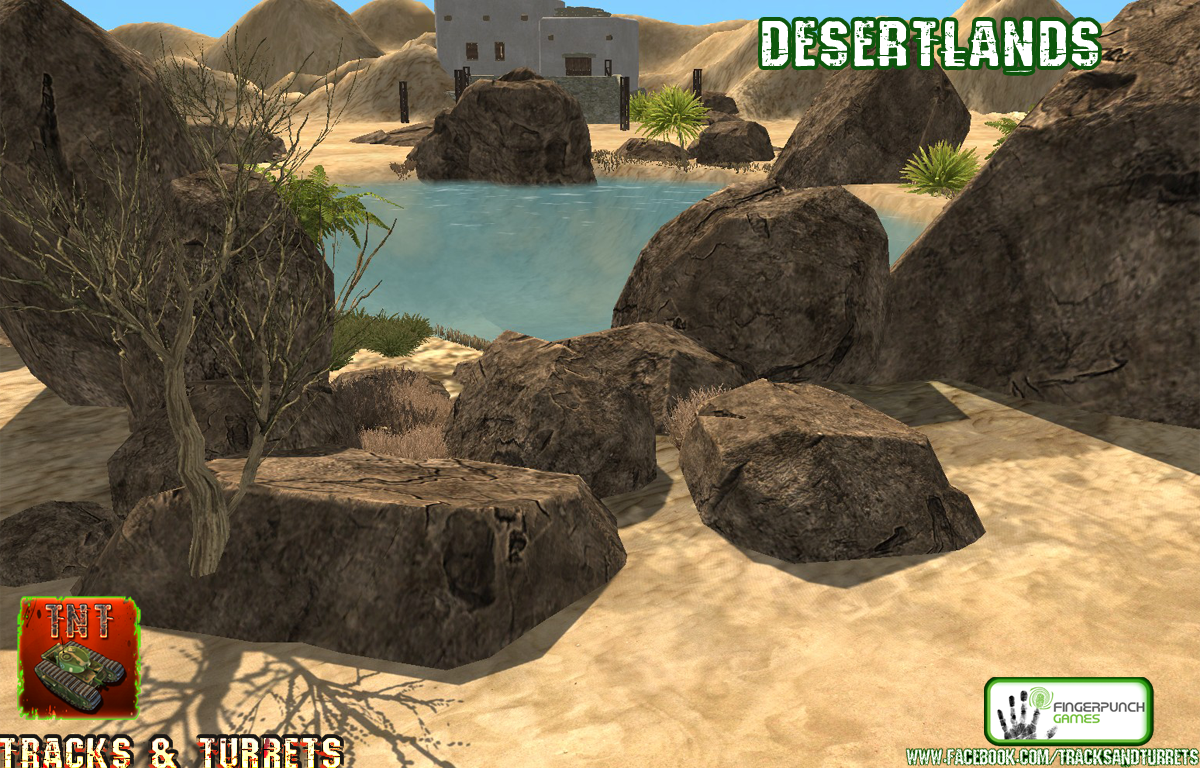 Desertlands is small, compact, and ideal for a small group of friends who can battle it out amongst themselves, or just to have a quick 15 minutes of fun.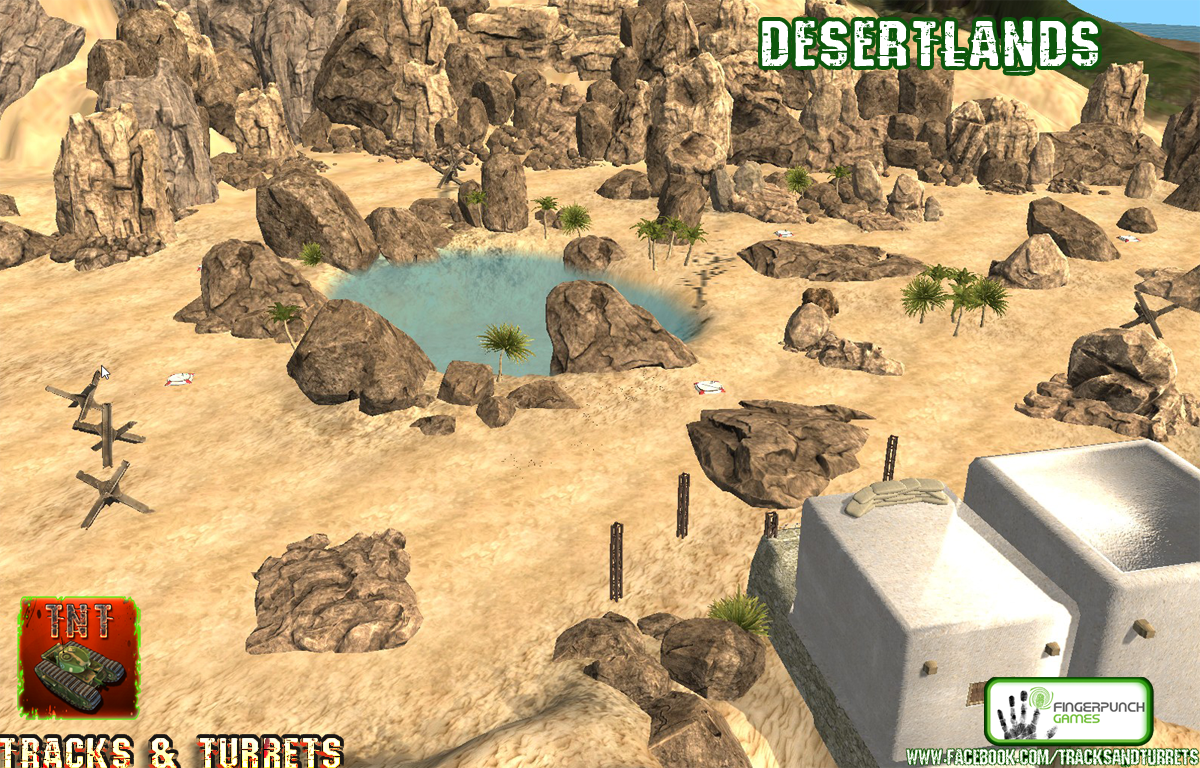 Desertlands has lots of obstacles, and cover-points, to provide ways to ambush, or outwit, your friends. You'll be chasing, firing, and quick-covering in succession to save your own skin whilst players try to catch you around every corner.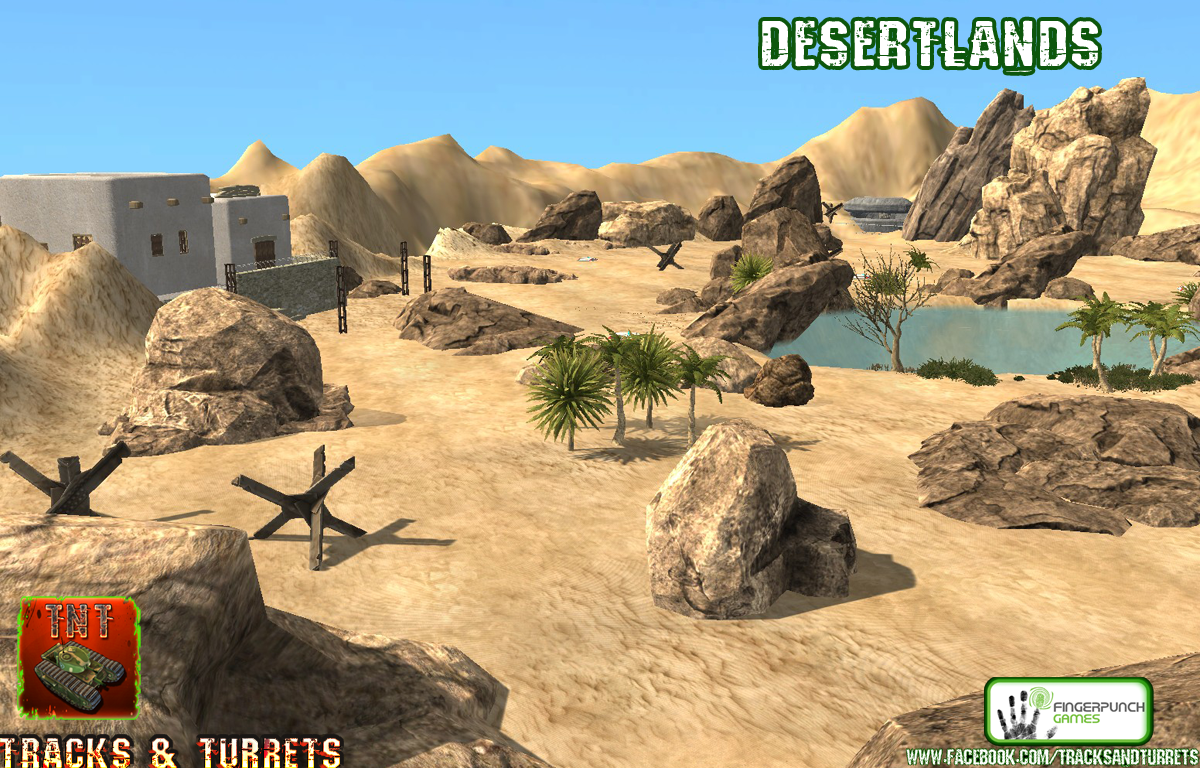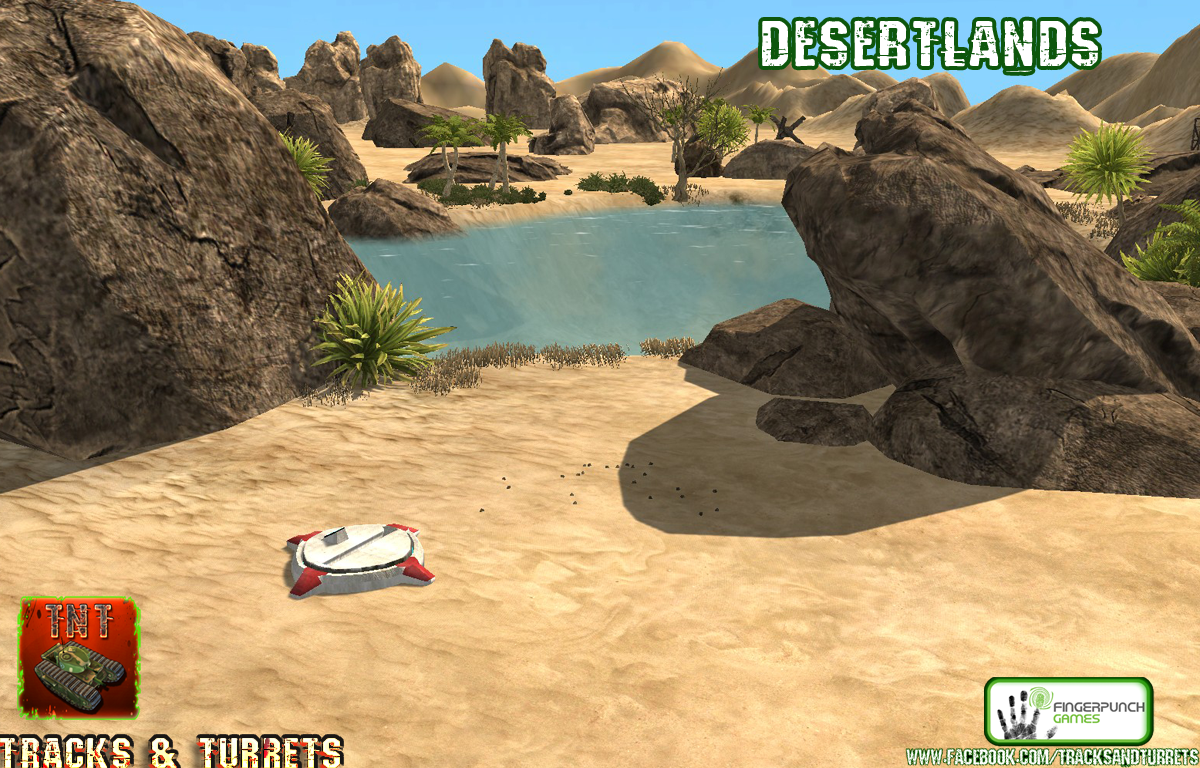 These are just some of the many levels that we're working on, and will endeavour to bring you even more screenshots from our other game levels, we're currently working on, for Tracks and Turrets. We hope to bring you more game development news, next week!
Our Exciting News!
We also hope to have some VERY exciting news for you all in the next couple of weeks regarding Tracks and Turrets, and getting your hands on the Pre-Alpha Build of the game!!! Keep an eye on all our social media sites, and of course ModDb, IndieDb etc.
Many thanks for all of your AWESOME support,
The FingerPunch team :).