After months of work, we're extremely pleased to finally release the official TNM sound track! Stuffed inside two distinct jewel cases covered with some extremely sexy graphics, the OST contains 13 tracks on the "Friendly" disc and 12 tracks on the "Hostile" disc.
Every track on in this compilation was hand picked and remastered to give you a whole new TNM listening experience. Hundreds of hours went into creating the music for TNM, and this compilation distills it down to the very best!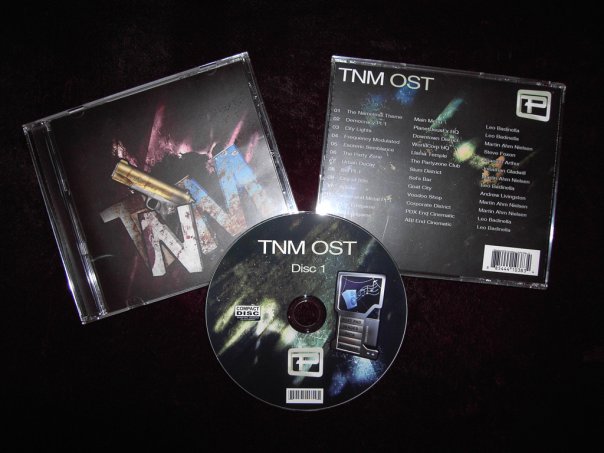 The download contains images of the two discs, ready to burn, as well as the original artwork for the discs and cases. Grab the download here!
The two disc set can also be purchased from CreateSpace, which delivered a professionally printed set: Createspace.com
We hope you enjoy this set as much as we enjoyed creating it!
TNM OST - Sol Pt. I audio - The Nameless Mod Mod for Deus Ex - Mod DB