It's newstime in the Tolkien Modding Community and there can be noted a lot of activity. I think I need to write my newsletter more often ^^
Released or updated mods
A LotR mod for Imperator: Rome made its introduction, 'The Lord of the Rings: Realms in Exile'. A little team is working at it and they are doing a really nice job there. It's set during the mid Third Age of Middle-earth. The successor states of Arnor fail to unite against a common threat as in the north, the witch-realm of Angmar rises. Sauron has not yet taken his full form and dwells in secrecy in Dol Guldur. Gondor is at the height of power, keeping watch over the gates of Mordor and holding Umbar.
It also got already an update. Apart from the large amount of work the rest of the team has been doing to the population, terrain types, technologies and bug MattTheLegoman added two new wonder models, a tower for Rhudaur and Amon Sul and also did some work on the world map. Sadly it's not (yet) on moddb, so have a look at their page at the steam workshop here!
After some time of waiting, Easterling has finally released his update. He put a lot of work and love into his sandbox mod Middle Earth at War for Mount & Blade: Warband. Give it a try, it's worth the time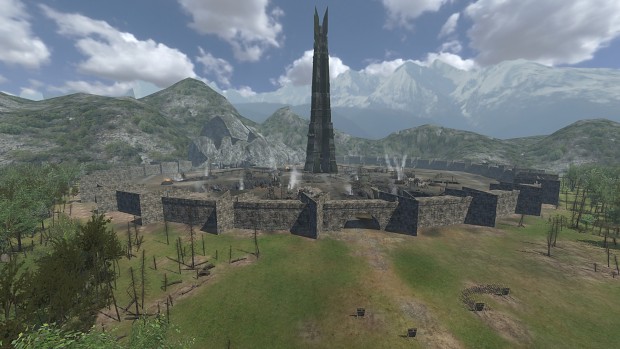 Tales of Middle-Earth is another mod which got recently an update. ToME-Team is working hard to give fans the possibility to get some LotR into Age of Empires II: The Conquerors. Have a look if interested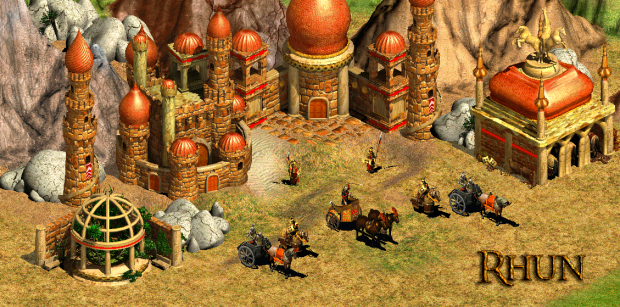 In this row of release one should not forget Blue Wizard Mod for Battle for Middle-earth by pallandoya. He worked eagerly at the full version of it after the demo versions in April and August this year. So some of you might want to give it a try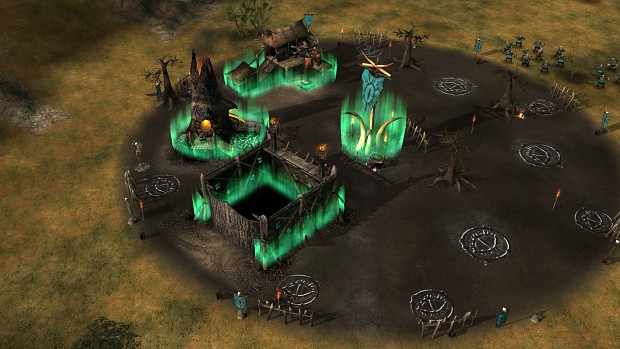 Regarding updates, addons or patches there is now only Third Age: Reforged left with a new map pack called A Broken Banner Map Pack, made by the community. Enjoy it if you are playing this mod!
Activity at modding
I think lord_ellessar tries either to keep some front place regarding activity or it might slowly going into a release with his submod Folk of Middle Earth (edain submod) for Battle for Middle-earth II: Rise of the Witch King. His work at the Gondor Fiefdoms shows of some love and he even bothered to write two articles about it, which is always a nice thing. You can find the articles about the flags and the units of the fiefdoms here and here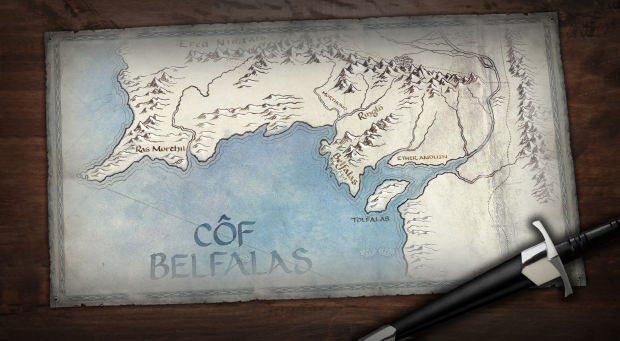 While I first thought that the team behind Age of the Ring is working on Dol Guldur they suddenly showed off some new Erebor Dwarves. Is it a distraction or a new direction they are working at? We might see in the future^^
Meanwhile at M&B the team behind Persistent Lord of the Rings (PLotR) continues their work, there seems to be now someone selling weed in the dark alleys of Osgiliath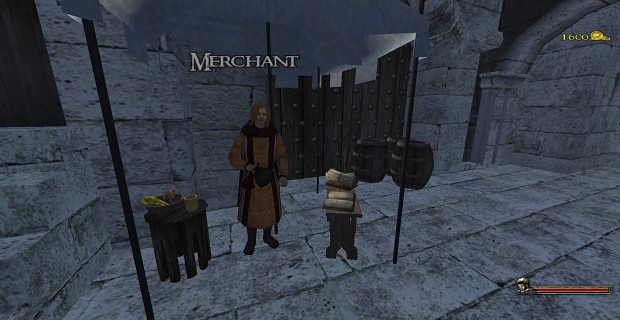 And there can also be seen some new activity of The_Idiot at his mod The Last Days - Film Edition. Seems like he orientated on his new design ideas a bit on the Kingdoms of Arda mod without knowing it. That team is doing such a nice job that it is easy to confuse their design ideas with some of the Weta Workshop ^^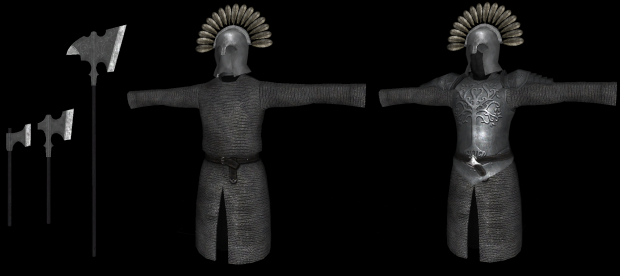 TMC Modder's Interviews
Since the last newsletter there has also been a new interview released, this time with Venlesh, modder at Legends of Middle-Earth 5.0 for Age of Mythology: The Titans. If you haven't read it yet, you might want to have a read now, you can find it here
Tolkien in games outside the modding area
While World of Middle Earth - WOME released some little article about the Emyn Muil, the The Battle for Middle-Earth: Reforged team is working steadily on the faction Isengard. I have read today that it might still take one to two years in development until a release, so you might want to ease your pain with playing some good BfME mods which are out there^^
That's it again for this time. I hope you got a nice and short overview about what is going on in the Tolkien Modding Community. Should I have forgotten to show off the recent progress of some of your favourite mod teams, don't forget to comment about them below. I will mention them then in the next newsarticle. Feel also free to join the Tolkien Modding Community Discord! Have all a nice day!
Earendil