In this post we'd like to share our development progress with you.
Titan Vlkodlak concept.
In the world of Night is Coming there are many different creatures. The setting based on Slavic mythology, that's why most monsters will be familiar to "The Witcher" world.
Now we're working on the Werewolves (Vlkodlaks) line
Titan Vlkodlak:
- Extremely heavy
- Hulking and slow
- High piercing damage
It is dangerous for both buildings and people, because it deals wide-area damage.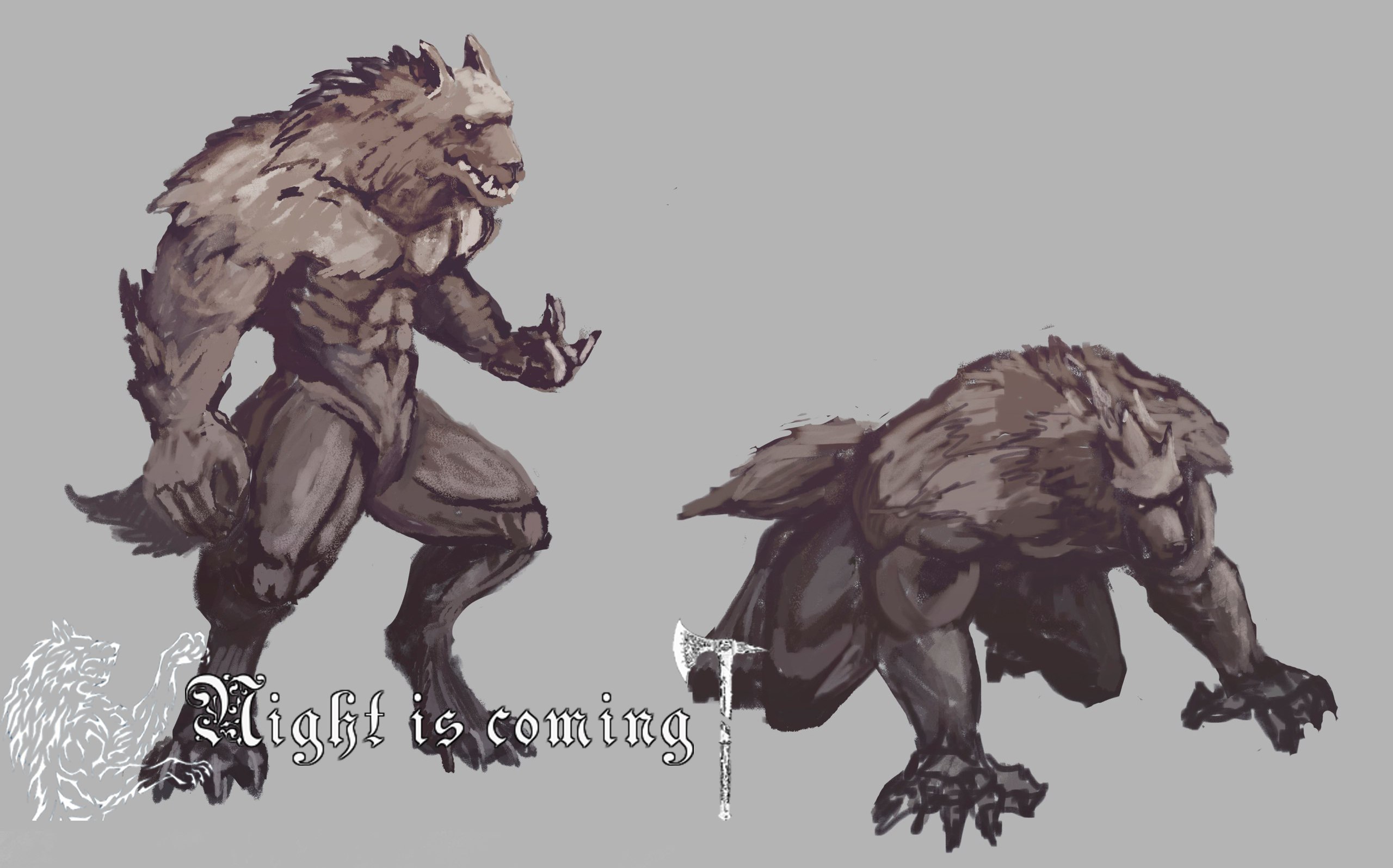 We've got some sketches and concepts already, final version will be shown after anatomy adjustments.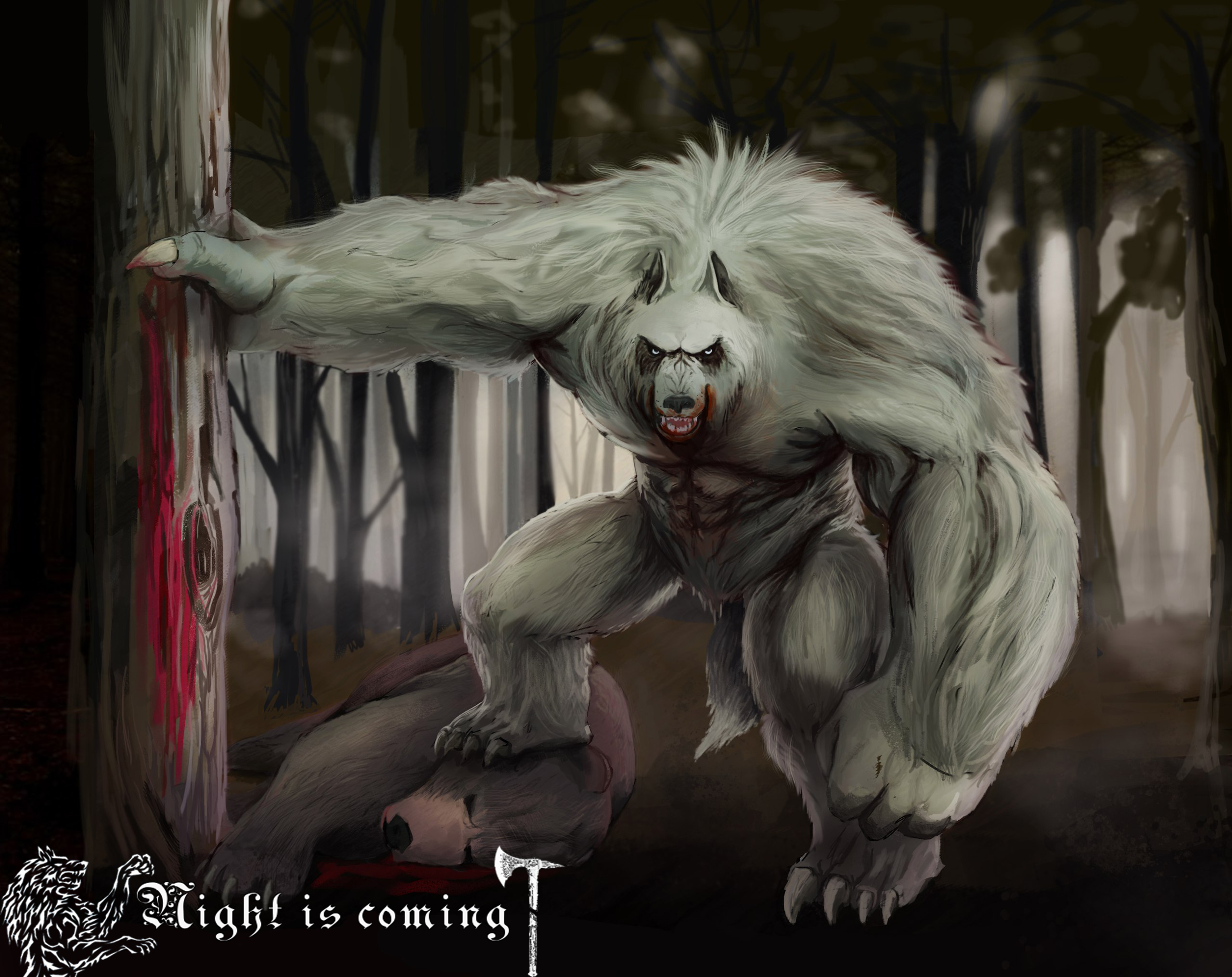 Appearance generation, gender
There is an appearance generation in the game: generation of faces, bodies, injuries, age and gender.
For now, the base of a woman and a man is ready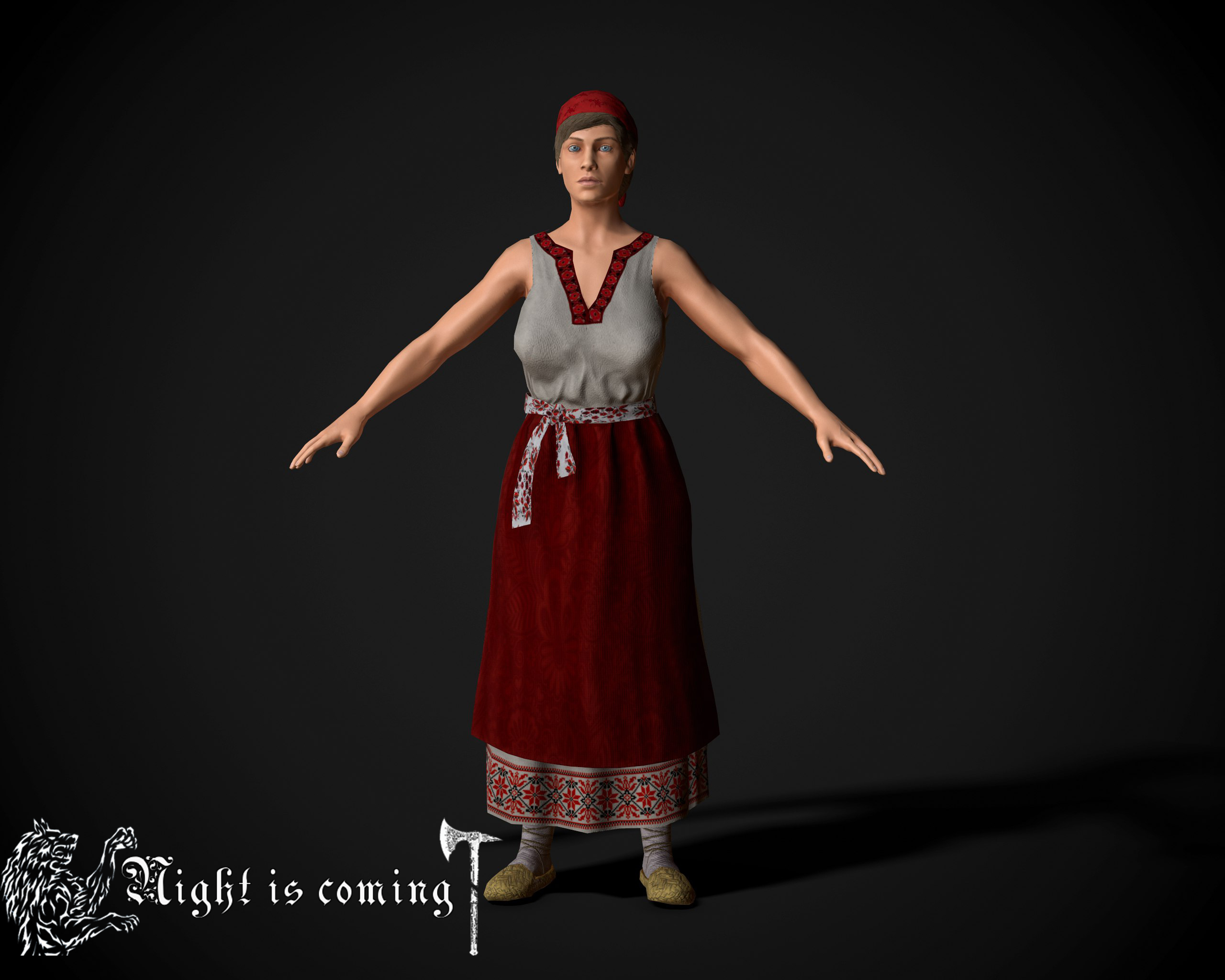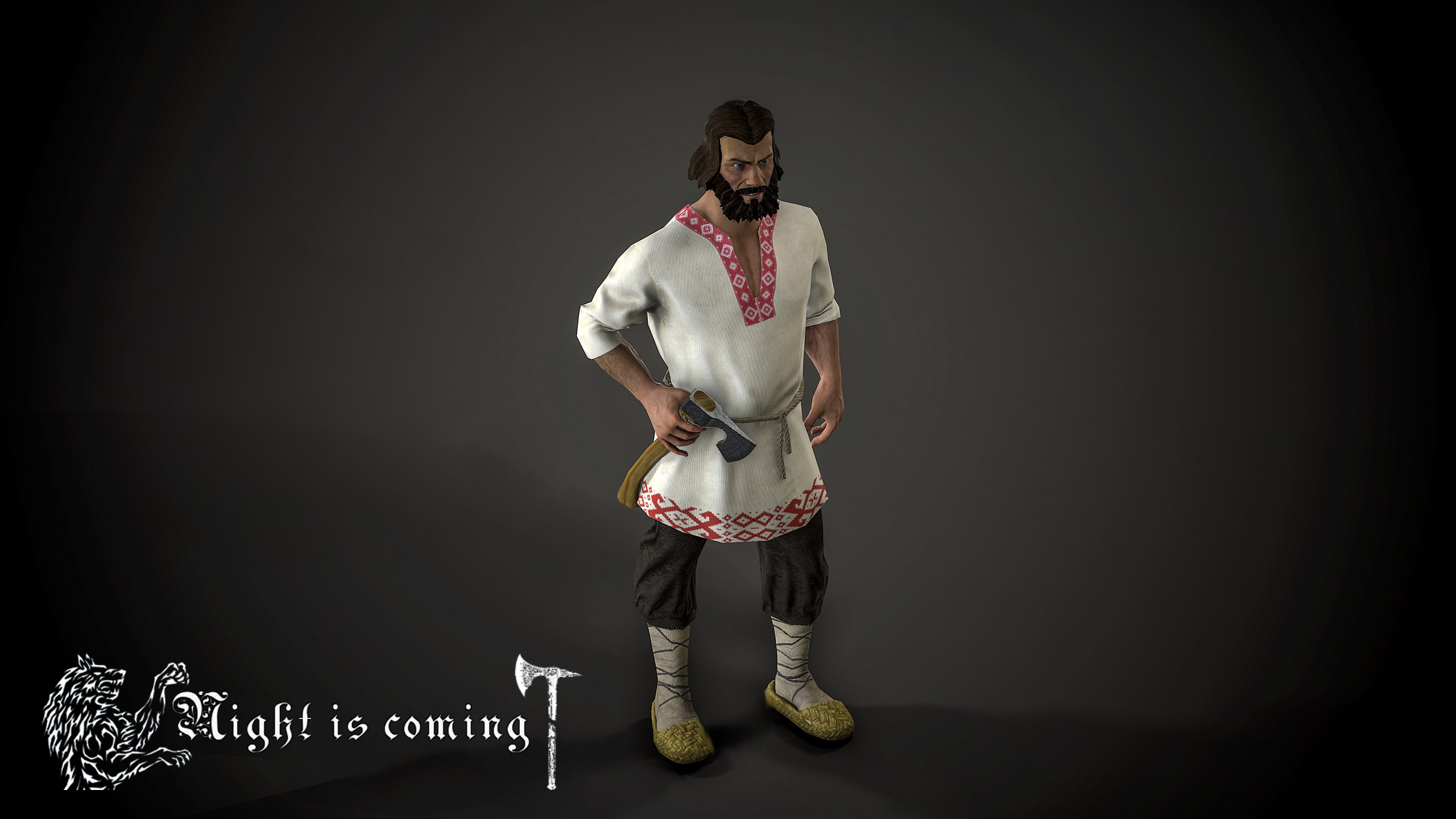 Logman's hut, hunter's hut, mill
The Mill is used for producing flour out of wheat. Bread is made of flour, its nourishing and stays fresh for a long time. For there's no wind in thick forests, the only possible mill type is a river mill. But in winter it's useless.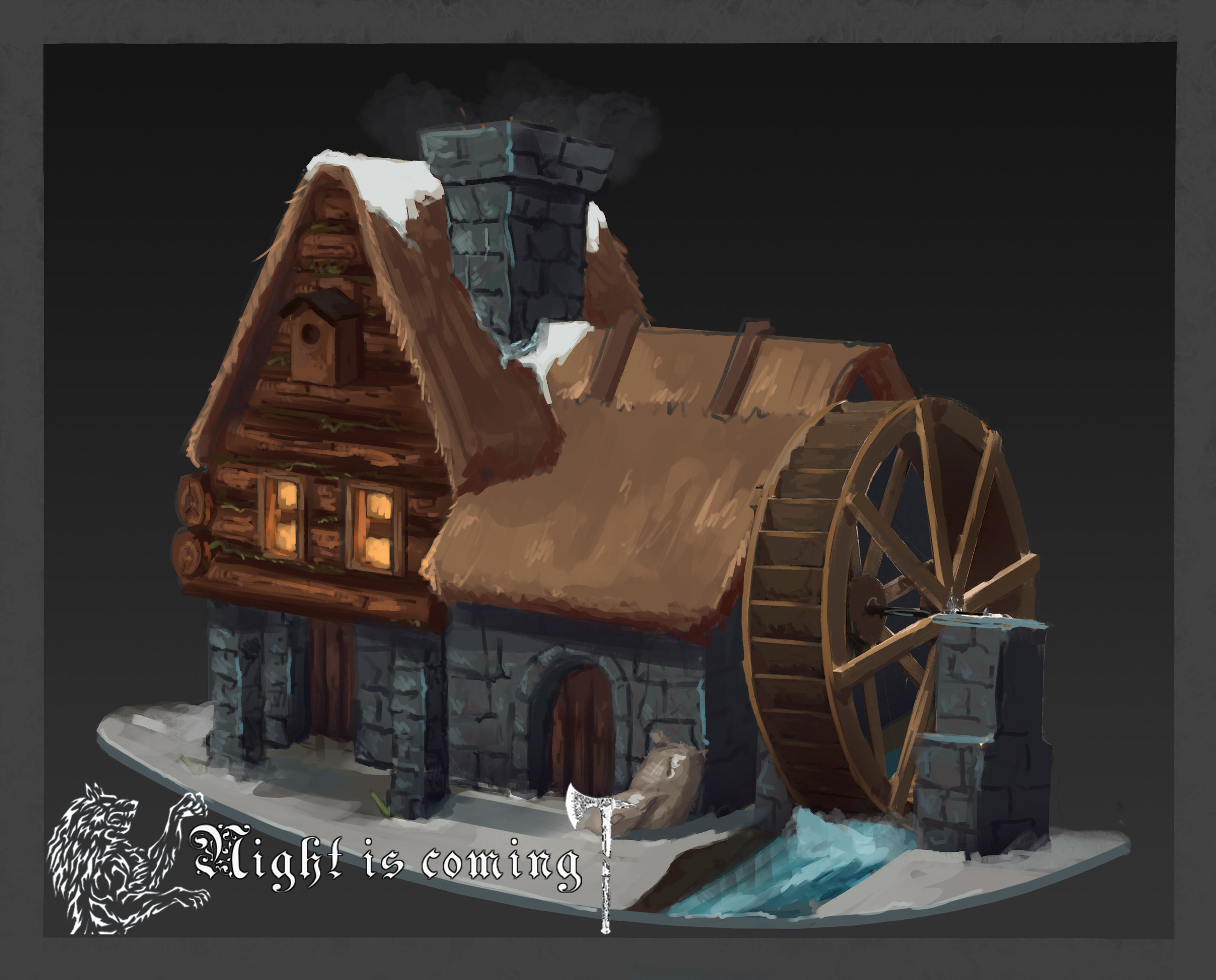 Originally there was an idea to let the hunter and the logman live together in one house, because it is easier to survive in isolation, but the community was not enthusiastic about it.
So the classic logman hut and hunter hut remained. Possibly, we'll change it again during the closed alpha.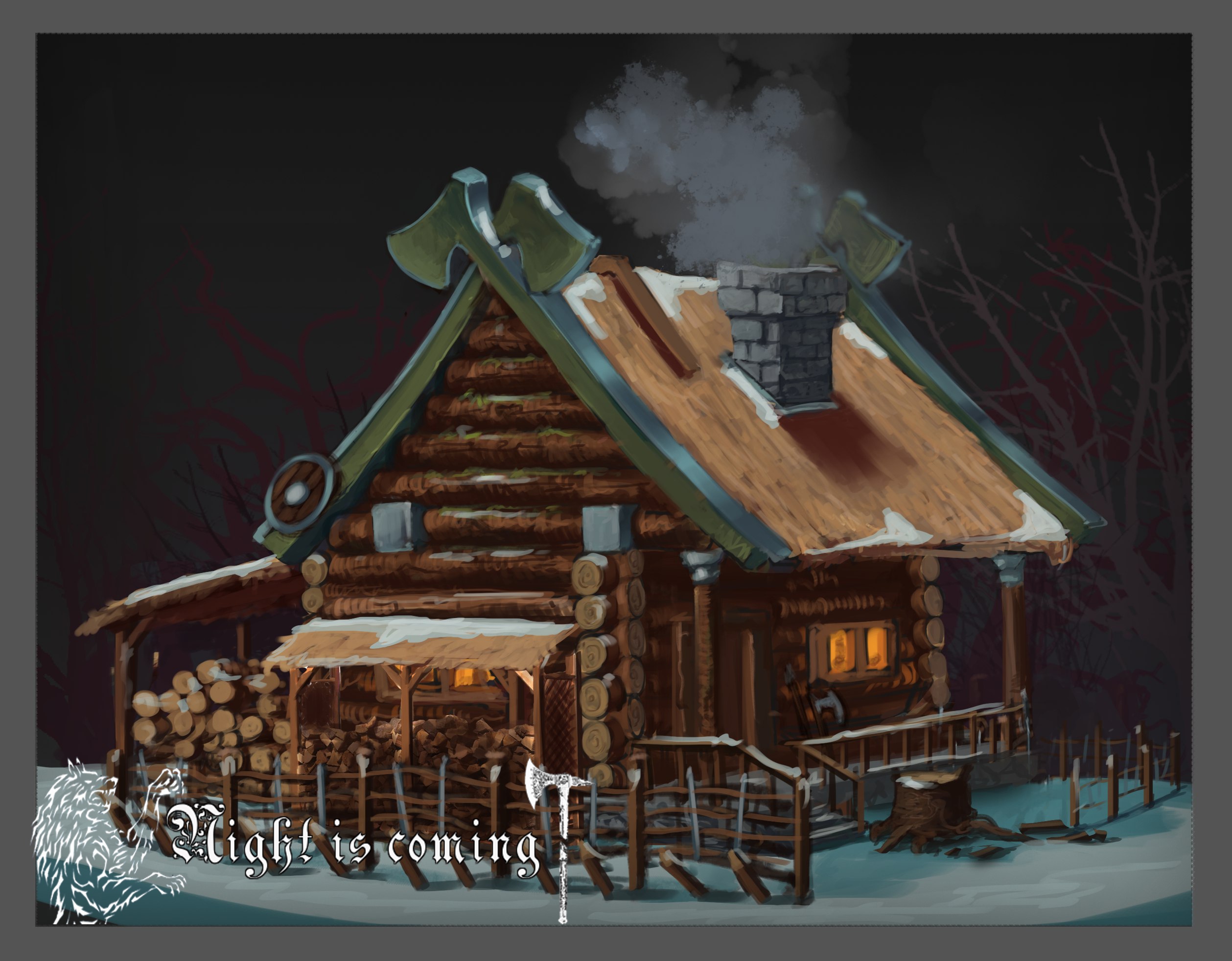 Game poster.
We've made a poster (not final), for now it contains images of:
The Winter Night's Prince Velimir
The Hero concept
Dark creatures
Beasts
Skill Master "Beast Mistress"
Skill Master "Herbalist"
Skill Master "Jaeger"
Elemental spirits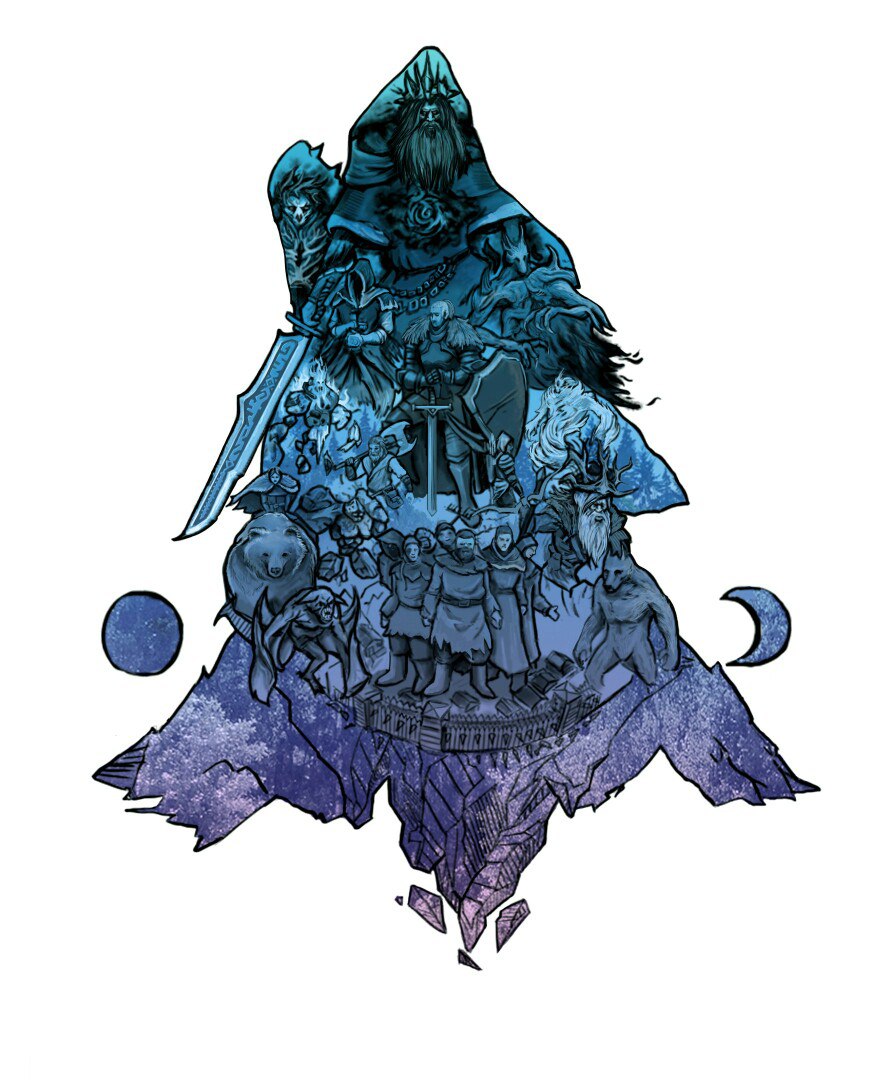 Settlement relocation mechanics.
One of the core mechanics of the game is settlement relocation. In most games of the kind the settlement development takes place on one map. To start living on another map, the player has to start a new game and leave upgraded settlement behind.
When we played "Kingdom: New Land", we totally fell in love with it. If the life on the map becomes unbearable, you can leave for another. In new lands there are new pets, new statues and new NPC's. We got inspired by the idea.
"Night is Coming" is not only a title, but a set of mechanics, too. Gradual difficulty increasing affecting all game systems: winters become colder, days become darker, monsters' attacks get fiercer and more frequent, new species of beasts coming, winter substitutes other seasons bit by bit.
When the conditions are too tough, the player can move the settlement to a more friendly land. Certainly, he must be prepared for such a trip, this is a different subject.
There are several ways out of the map. Some will get you to more pleasant and easy-to-survive lands, some other lands are not so friendly. It is up to the player to choose the way, but remember: the Darkness will reach easier maps sooner.
In new lands there will be new skill Masters awaiting, new Elemental Spirits and new mysteries to discover.
The screenshots show a settlement relocation map drafts, and some map generation screens.
Every time you start a campaign, the world is generated randomly, so the plot remains the same, but the world is always new.