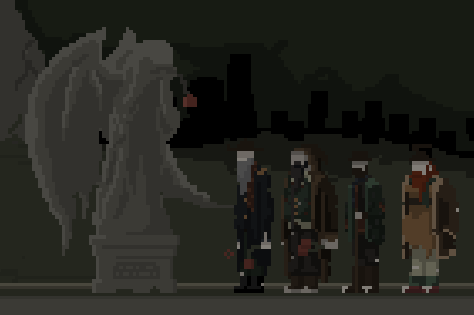 This will be another short update, for we are all working our hardest to be able to show off something soon. Our artist is working on a new environment, a piece of which you can see in the image above. He's also working on new Foes, animations, and our inventory screen. Our programmer is continuing his work on combat, which had to be redone somewhat as we decided to split Poe's arms into separate sprites and separate layers. The reason for this is to not only allow the possibility of dual wielding, but to give more natural looking, context sensitive animation to the hand not holding a weapon. New pieces are being written by our composer, and they're sure to be quite marvelous when finished. Our sound guy is giving the game that extra touch of immersion and making killing bats even that much more satisfying.
That's all for now, but expect big things soon!
As always, thank you for taking interest in EDGAR!