Version 1.2 is finally here! This will be the first update to TinyKeep since the game was released on Steam at the beginning of the month. When the initial launch excitement was over, I was able to collect and collate a whole bunch of feedback from the Steam community forum and reviews. As I'm the only full time programmer on the team, I obviously cannot add every single feature request to the game, however I was able to prioritize between what I felt were the most important requests against the issues that were the quickest and easiest to fix.
Version 1.2 is available now!
If you have TinyKeep on Steam, you will be automatically updated immediately. If you do not have TinyKeep on Steam, what are you waiting for? You can pick it up at Store.steampowered.com
What about MacOSX and Linux?
I wanted to add the most important and heavily requested features and fix all the bugs and annoying issues before I tackle porting to other systems. Now that this is done, I'll focus all my attention on getting the MacOSX and Linux versions out on Steam. These are all technically working but needs some further testing to ensure there are no issues.
Here's a brief list of the all the additions, fixes and tweaks to v1.2:
Temporary Save and Quit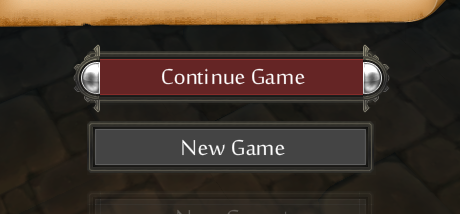 A highly requested feature, you can now quit the game during a run and you'll be able to pick up from where you left off the next time you play. Note that the game will only save from the end of the previous level, and more importantly, it's still permadeath. So if you die you'll still have to start from the beginning. However, for the less hardcore players we have added...
Unlockable Level Selects!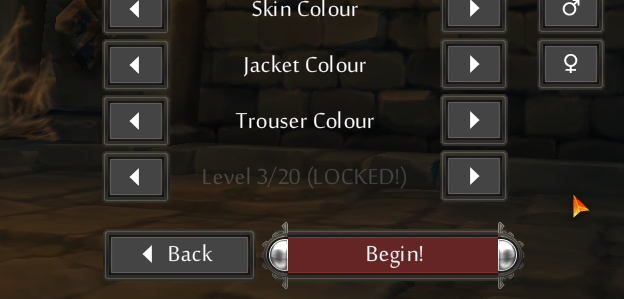 As you progress through the game (and inevitably die), each new level you visit will be unlocked. So the next time you play, instead of starting from the very beginning, you'll be able to skip to a level you've been to before. This feature was added for those players who dislike the whole permadeath thing, but there are some strings attached. In order to balance the difficulty, you'll still start the game with zero buffs and hence be at a disadvantage compared to starting from level 1. Achievements and speedrun timers are also disabled in this mode.
Custom Control Remapping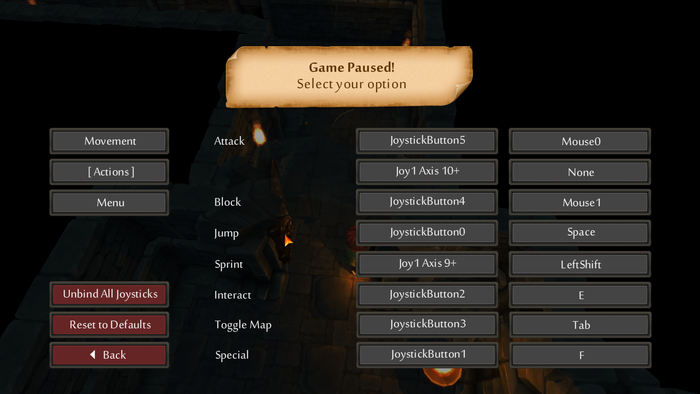 Another highly requested feature which in hindsight should have been included in the initial release. Every single game control can now be remapped to a custom key of your choice. Hopefully, with just a few minutes of tweaking, players should be able to get the game to support any external game controller out there. Please let me know if you find any issues with this as I've not tested it on every single controller type, and it would be useful for me to find out what kind of gamepads you guys use!
Other Additions
- I've added an additional 25 achievements ranging from really easy ones to medium difficulty ones. I admit the 11 that were there before were a bit hardcore!
- Disable screen shake option.
- Disable Xbox360 controller prompts.
- Lighter (less annoying) corpses.
- Coin radius increase (you can now collect the coins stuck in those pesky crevices).
- Improved/clearer Xbox360 controller diagram.
Bug Fixes
- A handful of level seeds were unwinnable as the player was too "fat" to fit in some of the gaps in the wall. This no longer happens.
- Fixed some unwinnable cave areas.
- Pause menu can now be closed with ESC.
Finally...
Hope you will all enjoy the improvements and fixes I've made this month. There's still a lot more for me to do, as you can see with the porting and fulfilling the last of the Kickstarter rewards but for now I hope this resolves some of the major requests I've picked up.Until the next update, good luck and happy escaping!
Cheers,Phi