Hello everyone!
Here is a link to download the first alpha demo of the game:
tiny & Tall : Gleipnir Alpha Demo
(left click to walk around, right-click to interact)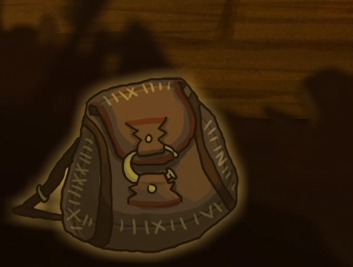 This is the inventory, you can open it by clicking on it, and see what essential tools you may have collected so far!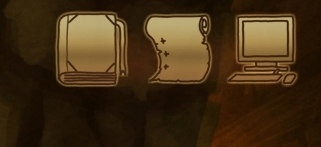 And those are the menus, none of which actually works in the demo, yay! But you can always quit by clicking the one on the right.
There's only one puzzle so far, and I don't think experienced point and click gamers will have much trouble to figure it out. Nevertheless, every grand quest needs a starting point and although finding your tyranical boss' hammer may seem a mundane task, think of it of a tutorial to set you on the right path towards...
Well, towards a lot of other stuff.
I hope you'll have fun playing it, and don't hesitate to send any feedback my way!