Talk about your game from Day one !
I've been told this again and again in every Indie marketing guide i've read
Use twitter, Facebook, dedicated websites, blogs, tumblr ... EVERYTHING
Yeah, i know. I can't really do this, thought.
If you are not familiar with Tiny Clusters, it's a simple, touch-enabled, 2D Puzzle Plateformer made with the Kenney pack, a set of free to use Assets.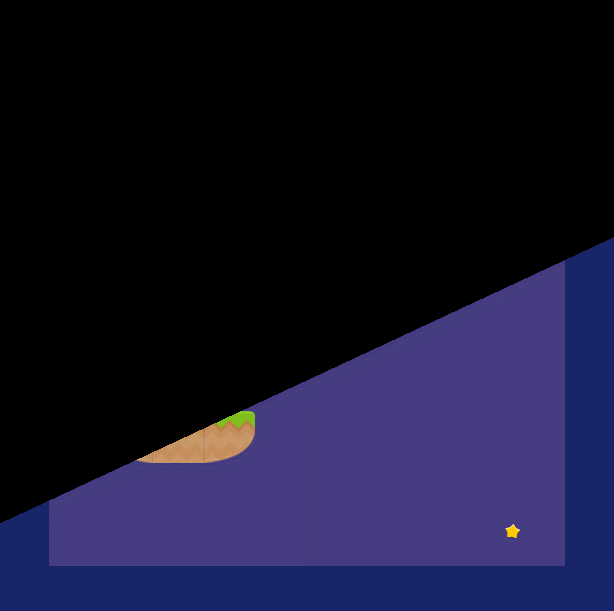 The Art.
That's the first really big problem i encounter : I don't have any Original Art.
In an era where almost everything is conveyed by pictures, I don't have any arworks to show. Worse : If i were to show some of kenney's animation (Let's say, a gif of the walk cycle of the main character), i fear the reaction of the audience.
Is it usefull to show something that is not original ? Would people bash me for showing such a thing ? I don't want anyone to think i'm appropriating Kenney's work.
Even in the case of someone who didn't know the asset, even if they liked it and send me a little "Great job" or "Looks good", it doesn't really touch me. It's not my work.
Sometime i make a little thing, an original menu, or a cinematic. But i can't write a whole article about it ! It would resume as "I made a thing move with a piece of code" or "It's a assembly of already existing stuff"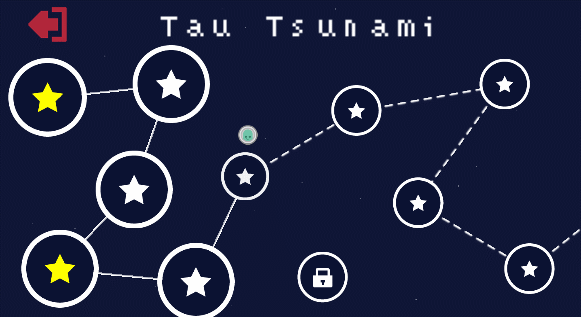 Talk about the music !
It's the same thing for the music. I do have a sound designer with me but he's only making SFX for now. The current Tiny Clusters soundtrack was found on jamendo.
I can't describe any process of creation. All i know is "It sounded perfectly like what i hoped" (Wich is a Chill and lonely irregular Space ambiance.)
Thank you Ichiro Nakagawa for this fantastic piece of art !
What about the Code ?
I'm creating Tiny Clusters with Construct 2, a visual scripting tool. I'm not creating anything, really. I say such object is an plateform and BOOM, it becomes "solid".
Plus, i'm not develloping something new. I do not create an algorythme that make random levels nor do i create a new effecient way to raycast or render such thing.
In fact, my code is really messy, uncommented and lack of optimization. I can't see myself making a tutorial about such and such features.
There is still the design...
Yes, there is. I could show you drawings of my level design, and explain why my little creature jumps the way it does.
But, is it relevant ? I feel like, without knowing if something worked for the players, all i can talk about is wild speculations and empty theories. I don't have data to back it up or anything.
Plus, I don't really have a story, no loads of power up or level design bricks to show, no characters with an hundred abilites or a crazy skill-tree...
SHOW US THE GAME THEN !
As you all know, a game make sense when you play it. Plus, every puzzle I show, I take the risk of people resolving it in their head and, therefore, making the discovery ingame less effective.
So, what do I do ?
I keep making the game, hoping everything will be alright.
I don't plan on making big bucks out of it. I just want players to enjoy it.
I convince myself that maybe, MAYBE, it's not a big deal if few people knows about it.
Thanks for reading me.
You can test Tiny Clusters and follow The game, the company and myself on twitter.