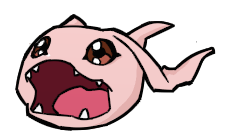 Hey to our readers, hope everyone's well!
Today's update focuses mainly on the style we're going with for our day-night cycles, using colour filters to set the mood of areas. You can find today's update over here.
Next week's update will be on digivolution, so keep an eye out!
Any readers interested in joining the Project Ark team and contributing, please don't hesitate to get in touch over at our site. Our readers can also subscribe and get a fortnightly newsletter with updates (and sometimes exclusive content), if our readers want to be kept up to speed via email.
As always, thanks for reading and showing support!
- The Project Ark Team
dwprojectark.com