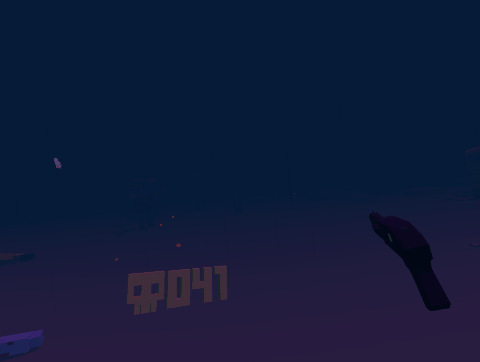 Just nine days after 0.1.5-pre-alpha we present you the 0.1.6-pre-alpha version with lots of new great stuff:
introducing the new shotgun!
long requested headshot is now possible and a new dying animation added for it
random placement of zombies, weapons and player at startup
fading to black if the headset collides with an object is now just a little bit darker and not black
no more fails in shooting at the zombies
better improvement in the fog system, varying the duration and distance of fog
damage image is displayed during hit
performance tweaks
This is one of our biggest release since the first version of Till Dawn. We tried to give the user a more intense atmosphere with the new fog system and all the other improvements in this version. Download the new version, play it, have fun and like always give us some feedback, leave a comment, donate something or just tell your friends!!