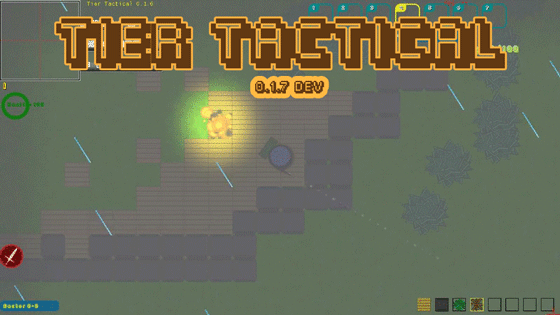 Tier Tactical 0.1.7 is right around the corner! We packed in a fair amount of bug fixes along with a new tool, The Welder, to aid you in defeating the horde!
The Welder tool is a new tool releasing in 0.1.7. It has the ability to create armor on wall blocks, and to fix damaged wall blocks faster than they can regenerate. It will also be able to restart broken generators and fix damaged vehicles. (It also has a small chance of killing zombies).
The Welder in action.
In addition, several bug fixes have been released along with a warning to current users! 0.1.7 Will Delete World Files upon launch! The reasoning behind this is due to massive lag caused by making the armor block (the entity that protects the wall block when welded), and a new function being added to the blocks constructor which effectively allows multiple types of blocks to be armored.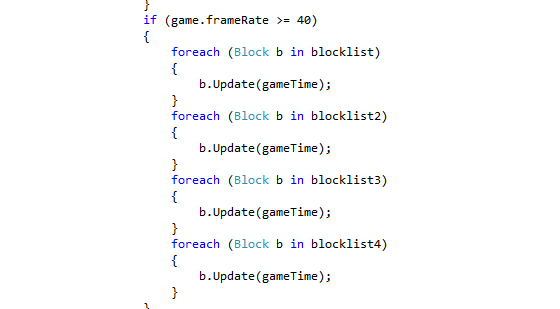 In addition a new Frame Rate Detection System has been implemented (shown above), which, while rather simple, interferes with the old Block class, in turn, it allows for massive frame rate boosts, as the game needs to only update certain blocks if the frame rate is good.
Some other minor bugs have been fixed, one of them being the stair placement box being off-center, and the Abrams being incapable of spawning.
Armor Blocks are a new type of block that isn't added in the traditional way, via use of the builder tool. They use the wall blocks ability to stop zombies coming at you, and increase the walls health up to 700. You can see that they massively increase the walls durability against the horde.
In addition, a health bar will appear above the blocks position when they are damaged. This lets the player know that the block is damaged and that they should run over to fix it. Small holes in walls can lead to complete disaster. These blocks are ideal for creating a box for the power box (pictured below) with extra armor.
Ideal placement of a power box. It should be placed in a boxed in area with reinforced walls
Until next time then! Tier Up!
For Now, You can download Tier Tactical 0.1.6 by clicking below!


Give us a rating by clicking below!

Want to Donate? Click Here!