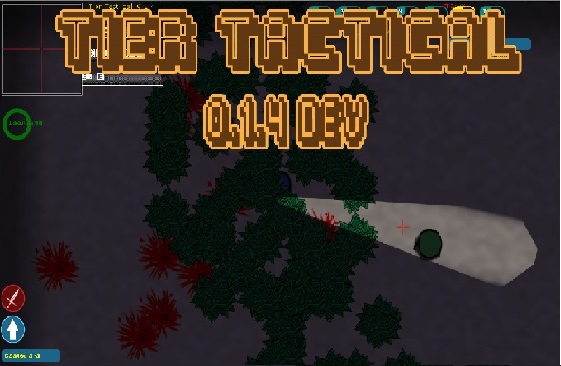 Overhauls
So along with our major overhauls on the zombies' intelligence patterns, some other changes have occurred in the audio engine and particle engine. The gun sounds have been revamped and recorded from actual gunshots, making them as close as possible to their real counterparts. The M4A1 and MP5k received an upgraded firing rate, at the cost of accuracy and noise, and the M1911 received a new shot sound effect. Furthermore, the issue which caused some Temkos *see footnote* to not make their start up noises, and the issue that caused a second Abrams to emit strange sounds has been resolved.
The maps can now be changed at will, but the menu is currently under construction, it has been relegated to pressing the period key until the game cycles to your map of choice. It also saves the map of choice, so you don't have to keep changing it every time you start up the game.
In addition, the framework has been set up to minimize the overall CPU usage of the game, mainly by combining all the blocks into one list with an identifier for each block, thus reducing the amount of updates required by each block.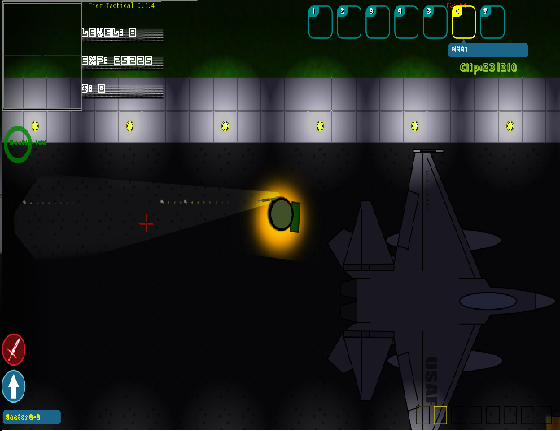 On another note, the muzzle flash has been increased slightly, and a new particle that gives bullets tracer effects has been added.
The Money Bar
The money bar has been sitting unused for a while now, however in 0.1.5, we are hoping it will make a resurgence, as ammo boxes will cost money to make. Normal zombies will drop cash upon death (although not much) and Alpha Zombies will drop a large amount of cash. Extractors will also be capable of generating cash from fuel pockets, however they will be a beacon to zombies due to their loud noise, and must be protected.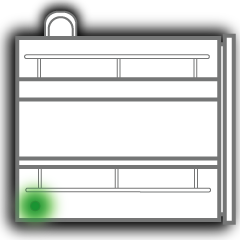 (The Extractor in its 'On' state).
A lot of the changes are shown in this video, however, it was made halfway through development of 0.1.4 and some things have changed since then.
0.1.4 is set to release January 1st!
In the meantime, please give 0.1.3 a download by clicking here.

Also give us a vote if you feel like it!

*please let it be known that Temko is an intentional spelling error of the Ford Tempo, the worlds most generic car*